In the latest biographies to hit our shelves we have a miscellany of experiences and memoirs to peruse.  We run the gamut of emotions with a poet, TV presenter, rugby coach, actress, asylum seeker and resident of Centrepoint all sharing their stories which range from heartache, persecution and abuse to flamboyance, success and healing. There's something for everyone.
After the Tampa : from Afghanistan to New Zealand / Nazari, Abbas
"Escaping from Taliban persecution in Afghanistan, Abbas Nazari's parents fled the country in 2001 to find a safe place in which to bring up their five children.  Abbas tells his story 20 years on, from the Taliban's horrendous rule in Afghanistan to his family's desperate search for safety, to how this became an international political hot issue, to settling and growing up in far-off New Zealand." (Adapted from Catalogue) Also available as an ebook.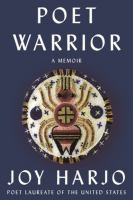 Poet warrior : a memoir / Harjo, Joy
"The first Native American to serve as US poet laureate Joy Harjo offers a vivid, lyrical, and inspiring call for love and justice in this contemplation of her trailblazing life. Poet Warrior reveals how Harjo came to write poetry of compassion and healing, poetry with the power to unearth the truth and demand justice. Moving fluidly among prose, song, and poetry, Poet Warrior is a luminous journey of becoming that sings with all the jazz, blues, tenderness, and bravery that we know as distinctly Joy Harjo." (Catalogue) Available as an ebook.
Lost and found : my story of heartbreak and hope / Street, Toni
"Toni Street's easy on-air style and warm personality has made her a firm favourite with thousands of New Zealanders. But behind the bubbly persona, is a story of heartbreak and resilience. Toni and her family's story is one of almost unbelievable trial and tragedy, but also love, determination and incredible resilience and will strike a chord with anyone who has gone through difficult times." (Adapted from Catalogue) Also available as an ebook.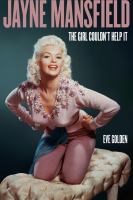 Jayne Mansfield : the girl couldn't help it / Golden, Eve
"Jayne Mansfield (1933-1967) was driven not just to be an actress but to be a star. One of the most iconic sex symbols of her time, she was known for her platinum blonde hair, hourglass figure, outrageously low necklines, and flamboyant lifestyle. This funny, engaging biography offers a nuanced portrait of a fascinating woman who loved every minute of life and lived every minute to the utmost". (Adapted from Catalogue)
You can see Jayne Mansfield star in the 1956 motion picture 'The Girl can't help it' available to borrow as a DVD Movie 
Steve Hansen : the legacy / Paul, Gregor
"Between the years 2012 and 2019, Sir Steve Hansen oversaw an era of such remarkable success that it would be almost impossible to repeat. His 15-year career in the All Blacks coaching team is the heaviest footprint in rugby history. Of the 210 tests he was involved with, his team lost just 25 times. Of the 107 tests he served as head coach, Sir Steve accumulated a record 4 World Rugby Coach of the Year awards and orchestrated 93 victories – a winning percentage of 87 per cent, the highest of any All Blacks coach." (Catalogue) Available as an ebook.
Surviving Centrepoint : my years in New Zealand's most infamous cult / King, Rachel C
"In this intimate and harrowing account, Rachel Clare King tells her story of the years she spent in New Zealand's notorious commune, Centrepoint, and life there under the rule of its cult leader and founder Bert Potter. Surviving Centrepoint was first published under the pseudonym Ella James. Now, for the first time, and using her real name, Rachel shares her journey from physical hurt and emotional pain to the reality of survival and the healing power of telling the truth." (Adapted from catalogue) Also available as an ebook.