For the young at heart, here are some great books that will bring you back to the pre-McDonalds time. From famous Aunt Daisy's baking book to the early cars with style and speed. Enjoy!
Australia & New Zealand Newsstream
Search back many years of Dominion Post, New Zealand Herald and much more. Click here.
PressReader
Read the current New Zealand and world newspapers and magazines here.
Preserving with Aunt Daisy : over 200 trusted recipes for jams, jellies, pickles and chutneys. / Daisy
"A collection of over 200 of Aunt Daisy's best-loved recipes for jams, jellies, pickles and chutneys … also includes 24 beautiful colour photographs as well as a step-by-step guide to preserving, an equipment list, and a seasonal guide"–Back cover." (Catalogue)
The cars we loved : New Zealanders' love affair with British cars of the 1940s, '50s and '60s / McCrystal, John
"A Blokes and Shed take on New Zealanders' love affair with old British cars." (Catalogue)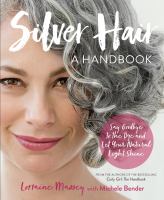 Silver hair : say goodbye to the dye– and let your natural light shine! / Massey, Lorraine
"Whether you're naturally graying, weaning yourself off the dye, or coveting the chic #grannyhair trend, your hair will shine with this empowering guide. Here are step-by-step tips on letting nature take its course—or using lowlights, highlights, blending, and toning to transition with minimal drama (and avoid a skunk line). Tips on haircuts, tricks for the best care (conditioning is crucial). Products, including the DIY variety. Plus, the most flattering clothing and makeup to accentuate any shade of gray." (Adapted from the Catalogue)
Vintage fashion knitwear : collecting and wearing designer classics / Fogg, Marnie
"This fashion book covers 100 years of knitwear fashions, showing iconic and groundbreaking styles that epitomize each decade." (Catalogue)
Your shout : a toast to drink and drinking in New Zealand / Hutchins, Graham
"An account of New Zealand's constant, sometimes troubled, always fascinating and often humorous encounters with alcohol, from the early days of European contact to the present day." (Catalogue)
Eat up New Zealand / Brown, Al
"With great stories about New Zealand food as well as more than 150 recipes this is a nostalgic treasure trove that gets to the heart of what New Zealand culture is and the food that reflects that. Eat Up New Zealand honours the past with updated Kiwi classics like roast lamb, pies, flounder, corned beef, pikelets, cheese scones, feijoa and tamarillo desserts, preserves and much more." (Adapted from the Catalogue)
Kiwi collectors : curious and unusual Kiwi hobbies / Elliott, Matt
"An interesting collection is as much about the collector as it is the assembled possessions. Join bestselling author Matt Elliott as he tracks down a variety of collectors from around the country. Their beloved items range from firearms to carnivorous plants, Temuka pottery to railway signals. Doors are unlocked, lights switched on and dust is blown off as Matt is welcomed into an array of basements, sheds and garages, and entertained by owners who are serious collectors but don't take themselves too seriously"–Publisher information." (Catalogue)
Petrolheads in sheds : unique Kiwi car collections / Holmes, Steve
"A collection of photos and stories of amazing hidden car collections from around New Zealand. From the author of the popular KIWI HOt RODDER'S GUIDE tO LIFE and the KIWI UtE DRIVER'S GUIDE tO LIFE comes a book about the hidden world of New Zealand car collectors. Steve Holmes has collected stories from across New Zealand, from the weird to the wonderful, accompanied by amazing photographs of the sheds, the cars and the petrolheads who inhabit them." (Catalogue)
Mid-century living : the Butterfly House collection / Fernyhough, Christine
"Christine Fernyhough has built an extraordinary collection of over 4000 everyday objects of mid century New Zealand craft, design and folk art. From furniture to toys and games, tableware to ornamental objects, Royal Family memorabilia to Kiwiana, Crown Lynn to hand-coloured scenic posters, together these objects are a gloriously nostalgic, colourful and tangible record of the way we lived and the things we surrounded ourselves with. Christine has devoted her classic 1960s seaside bach, 'The Butterfly House' to housing her collection, transforming it into a beguiling mid-century fantasy." (Adapted from the Catalogue)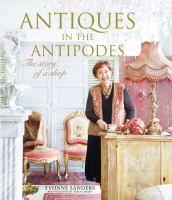 Antiques in the Antipodes : the story of a shop / Sanders, Yvonne
"Yvonne Sanders Antiques Ltd is an Auckland icon. Yvonne herself has traded as an international antiques dealer for more than 43 years, travelling extensively twice every year to source stock from a dozen different countries … her stock is large and eclectic. Originally trained as a teacher, she has taught antiques at night school … .The collectors, decorators, colleagues and craftsmen who have been associated with the business are described in detail and their story is also the social history of an era"–Publisher's description." (Catalogue)