The Great Kererū Count kicks off this Friday and runs until 26 September. Read on for more about how you can be involved!
Kererū: they're the drunken, fame-hogging rock stars of the avian world–and we love them for it!
So what better way to celebrate kererū awesomeness than by joining in the final Great Kererū Count, one of Aotearoa's most popular and successful citizen science projects. If you haven't been involved in the Great Kererū Count before, don't worry–the team at GKC have put together a FAQ to help you get started. And if you're already a kererū counting expert, just grab your phone–and your mask–and prepare to count those kererū one last time!
Did you know that last year over 10,000 people were involved in the GKC, and they counted over 21,000 kererū. The kererū's favourite tree to feed on is the kōwhai and over 60% of kererū sightings were in urban areas. If you want to know more, check out these fantastic interactive maps!
Bonus Citizen Science Resources: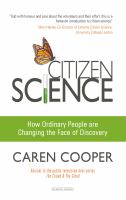 Citizen science : how ordinary people are changing the face of discovery / Cooper, Caren B.
"Think you need a degree in science to contribute to important scientific discoveries? Think again. All around the world, in fields ranging from astronomy to zoology, millions of everyday people are choosing to participate in the scientific process. Working in cooperation with scientists in pursuit of information, innovation, and discovery, these volunteers are following protocols, collecting and reviewing data, and sharing their observations." (Adapted from Catalogue)
Smitten by giraffe : my life as a citizen scientist / Dagg, Anne Innis
"When Anne Innis saw her first giraffe at the age of three, she was smitten. She knew she had to learn more about this marvellous animal. Twenty years later, now a trained zoologist, she set off alone to Africa to study the behaviour of giraffe in the wild. Years later, Jane Goodall and Dian Fossey would be driven by a similar devotion to study the behaviour of wild apes." (Adapted from Catalogue)
The drama of conservation : the history of Pureora Forest, New Zealand
"This book offers a sweeping history of Pureora Forest Park, one of the most significant sites of natural and cultural history interest in New Zealand. The authors review the geological history of the volcanic zone, its flora and fauna, and the history of Maori and European utilization of forest resources." (Adapted from Catalogue)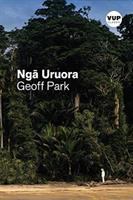 Ngā uruora = the groves of life : ecology & history in a New Zealand landscape / Park, Geoff
"First published in 1995, Ngā Uruora took the study of New Zealand's natural environment in radical new directions. Geoff Park's research focuses on New Zealand's fertile coastal plains, country of rich opportunity for both Maori and European inhabitants, but a country whose natural character has vanished from the experience of New Zealanders today." (Adapted from Catalogue)
Birdstories : a history of the birds of New Zealand / Norman, Geoff
"Norman covers a range of our bird families and individual species, and provides an up-to-date picture of how these birds are regarded by both Māori and Pākehā, the backstory of their discovery, and their current conservation status. Extensively illustrated with historic illustrations and contemporary artwork, this is a beautiful, comprehensive publication that will help New Zealanders realise what a taonga we have in our birds." (Catalogue)
Ko Aotearoa tēnei : te taumata tuatahi : a report into claims concerning New Zealand law and policy affecting Māori culture and identity. / New Zealand.
"This report comes in the form of two steps: this first step tells the story – in abridged form – of Wai 262. The second step is Te Taumata Tuarua, in two volumes. The Wai 262 Claim on indigenous flora and fauna and Māori cultural and intellectual property rights covers issues around Māori science, legal, political, cultural and economic issues." (Catalogue)