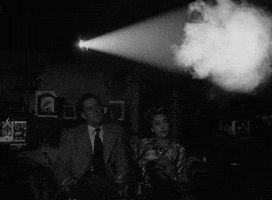 Continuing our series of FREE library lockdown distractions, we place a spotlight firmly on two of our most popular and useful Lockdown distractions our film and television streaming services, Kanopy and Beamafilm.
Between them they provide nearly thirty-one thousand films, television programmes, documentaries and even filmed educational lectures.  Within these two totally free services there really is something for absolutely everyone. Just to give you the smallest of overviews we have movies ranging from family-orientated favourites to world cinema classics to action, comedy, drama, New Zealand films, LGBTQIA+ cinema, science fiction, cult and every conceivable genre in between. We have a big collection of specially curated children's content as well as documentaries on a dazzling array of subjects and an extensive range of educational content. And, as an added bonus, much of the content isn't available on any other streaming service.
Kanopy has over 30,000 titles from around the world and you can borrow up to six films a month. Beamafilm has over 500 international movies and documentaries, with a strong Australasian focus and you can borrow up to 10 films a month. Both platforms require an adult membership type to log in. Just to give you the smallest taste of what these two services have to offer, we've selected just a few to give you an idea of the variety.
Vivienne Westwood, directed by Gillian Greenwood, follows the designer at work. Greenwood's film offers a unique insight into how she creates her distinctive and often shocking designs, and what have been her major influences.
---
In a dystopian future, a cross country automobile race requires contestants to run down innocent pedestrians to gain points that are tallied based on each kill's brutality, in this Roger Corman cult classic.
---
Ex-tennis pro Tony Wendice (Ray Milland) wants to have his wealthy wife, Margot (Grace Kelly), murdered so he can get his hands on her inheritance. When he discovers her affair with Mark Halliday (Robert Cummings), he comes up with the perfect plan to kill her. He blackmails an old acquaintance into carrying out the murder, but the carefully-orchestrated set-up goes awry.
---
It's a peaceful day in Japan when a strange fountain of water erupts in the bay, causing panic to spread among government officials. At first, they suspect only volcanic activity, but one young executive dares to wonder if it may be something different; something alive.
---
It was a match made in heaven: she was the darling of American tennis, an outspoken activist against sexism in sport and society; he was the charismatic, fast-talking, hustling chauvinist showman. Yet their unlikely 'courtship' in the midst of a social revolution, captured the imaginations of people around the world, helping to empower a generation that changed women's sport forever.
---
The Fab Four's famous first foray into film is considered one of the most innovative and refreshing music movies ever made. Celebrating the phenomenon of Beatlemania in 1964 and capturing John Lennon, Paul McCartney, George Harrison and Ringo Starr in their electrifying element, A Hard Day's Night is a wildly irreverent journey through one day in the life of arguably the world's greatest rock'n'roll act.
---
In 2019, Ridley Scott's Alien celebrates the 40th Anniversary of its theatrical release. Memory reveals the chilling, untold origins of Ridley Scott's cinematic masterpiece Alien, rooted in Greek and Egyptian mythology, underground comics, parasitology, H.P. Lovecraft's weird fiction, the art of Francis Bacon, and the symbiotic genius of Dan O'Bannon (writer), H.R. Giger (designer), and, of course, Ridley Scott.
---
The wheel-spinning adventures of three teenagers get complicated when they discover a box of stolen walkie-talkies left behind by a gang of bank robbers intended for illegal surveillance. PJ (Angelo D'Angelo, The Big Steal), Goose (James Lugton, Garage Days) and Judy (Nicole Kidman).
---
Poor, lonely and living on the streets, Top Cat meets Benny, a naïve and good-hearted cat looking for adventure. The pair quickly become best buddies – and partners in crime – pickpocketing their way out of poverty and quickly believing they are the real cats' whiskers!