While we have time to investigate and contemplate our homes, backyards and local walks, we notice things our eyes and minds may usually gloss over. Our online catalogue has some great aids for this new burst of exploration.
From things that creep to those that take flight, creatures that flash across our sight are beautiful or mundane.  The selections below begin on the subject of the housefly, ubiquitous, annoying and a doorway into the world of small winged insects. Onto a fragile beauty, the mirror image wings that delight to inspiration in encouraging our birdlife. Almost unnoticed, New Zealand reptiles and amphibians might reward some searching a little more deeply into their local environment. Transform your living space at home if it's all getting a little too familiar, and delve into to some home projects, brewing up a new delight or renew some well-worn favourites.
There's a bumper store of knowledge available through your online access to our eBook, downloadable Audiobook and eMagazine collection, visit our eLibrary page to discover more.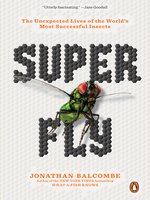 Super Fly, Jonathan Balcombe (ebook)
In Super Fly, the myth-busting biologist Jonathan Balcombe shows the order Diptera in all of its diversity, illustrating the essential role that flies play in every ecosystem in the world as pollinators, waste-disposers, predators, and food source; and how flies continue to reshape our understanding of evolution. No matter your outlook on our tiny buzzing neighbors, Super Fly will change the way you look at flies forever. (adapted from Overdrive description)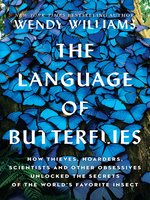 The Language of Butterflies, Wendy Williams (ebook)
They are smarter than we think – some species have learned to fool ants into taking care of them. What draws us to these creatures so intensely? Science journalist Wendy Williams investigates butterflies across the globe, their habitats and those dedicated to studying them. She examines the ancient partnership between butterflies and humans, and the ways we depend on them today – from a bellwether on climate change to a source of life-saving medical technology. (adapted from Overdrive description)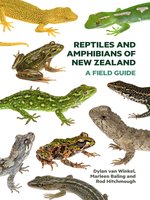 Reptiles and Amphibians of New Zealand, Dylan van Winkel (ebook)
Illustrated with photography, this is the definitive field guide to all of New Zealand's tuatara, geckos, skinks, frogs, marine turtles and marine snakes. New Zealand's list of reptiles and amphibians is growing with new discoveries, even as 80 per cent of species are at risk of extinction. This will be the only field guide to cover all currently recognised reptiles and amphibians and will become a go-to book for anyone interested in New Zealand's unique wildlife. (adapted from Overdrive description)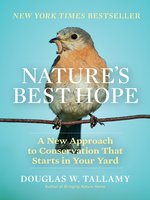 Nature's Best Hope, Douglas W. Tallamy (ebook)
Douglas W. Tallamy's first book, Bringing Nature Home, awakened thousands of readers to an urgent situation: wildlife populations are in decline because the native plants they depend on are fast disappearing. His solution? Plant more natives. Because this approach relies on the initiatives of private individuals, it is immune from the whims of government policy. Even more important, it's practical, effective, and easy—you will walk away with specific suggestions you can incorporate into your own yard. (Overdrive description)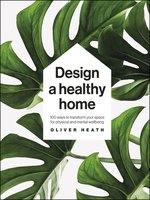 Design a Healthy Home, Oliver Heath (ebook)
The ideas and solutions included in this book have been devised with easy implementation in mind. Optimise lighting in your home by using reflective surfaces for a brighter space, follow a ventilation checklist to replenish the air in your home and remove pollutants, or unlock the powers of a tech-free bedroom for a better night's sleep. Introducing colour, pattern and texture to your home, adapting and creating zones, as well as bringing the outdoors in and maintaining your houseplants. (Publisher's description)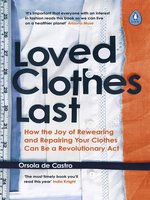 Loved Clothes Last, Orsola de Castro (ebook)
This book will equip you with a myriad of ways to mend, re-wear and breathe new life into your wardrobe to achieve a more sustainable lifestyle. By teaching you to scrutinise your shopping habits and make sustainable purchases, she will inspire you to buy better, care more and reduce your carbon footprint by simply making your loved clothes last longer. Following Orsola's practical tips to lavish care and attention on the clothes you already own will not only have a positive environmental impact, but will be personally rewarding too. (Overdrive description)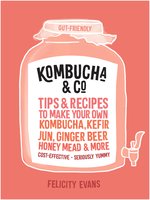 Kombucha & Co, Felicity Evans (ebook)
Kombucha and other fermented drinks are great for gut health, but they're expensive to buy and you can't be sure of the quality. But it's easy to make your own kombucha when you know how. From kombucha to kefir, ginger beer to honey mead, learn to confidently make your own fermented drinks and transform your health from within. Fermentation guru Felicity Evans has you covered with step-by-step instructions to make a range of 50 delicious flavours of gut-friendly probiotic drinks, including troubleshooting tips and inspiration for alcohol-free happy hour at home.  (Overdrive description)