Huge congratulations to Octavia Cade, winner of this year's Sir Julius Vogel Awards for Best Novel with her enthralling cli-fi thriller The Stone Wētā.
The Sir Julius Vogel Awards are New Zealand's very own annual celebration of home-grown science fiction and fantasy — with awards covering books, dramatic presentations, fan publications and much more.
Octavia won the Best Novel category with her book The Stone Wētā, a novel set in a time when the cold war of data preservation turns explosive. Trying to overcome this disaster and working in a claustrophobic network, a group of dedicated and isolated scientists are each faced with the question of how much they will risk for their colleagues, the future and the truth.
In other categories:
Best Youth Novel went to Chloe Gong for These Violent Delights.
Best Novella/Novelette went to A.J. Fitzwater for No Man's Land.
Best Short Story went to Casey Lucas for For Want of Human Parts.
Best Collected Work award went to A.J. Fitzwater for The Voyages of Cinrak the Dapper.
Our heartfelt congratulations to all the winners and shortlisted authors! Have a browse and a bit more of a read below!

The stone wētā / Cade, Octavia
"When the cold war of data preservation turns bloody – and then explosive – an underground network of scientists, all working in isolation, must decide how much they are willing to risk for the truth. For themselves, their colleagues, and their future. A claustrophobic and compelling cli-fi thriller by Octavia Cade"" (Adapted from Catalogue)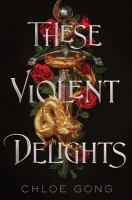 These violent delights / Gong, Chloe
"In 1926 Shanghai, eighteen-year-old Juliette Cai, heir of the Scarlet Gang, and her first love-turned-rival Roma Montagov, leader of the White Flowers, must work together when mysterious deaths threaten their city." (Adapted from Catalogue)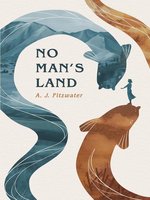 No Man's Land, A.J. Fitzwater (ebook)
"While her brother fights a war on the other side of the world, Dorothea 'Tea' Gray joins the Land Service and is sent to work on a remote farm in the golden plains of North Otago, in the South Island of New Zealand. But Tea finds more than hard work and hot sun in the dusty North Otago nowhere—she finds a magic inside herself she never could have imagined, a way to save her brother in a distant land she never thought she could reach, and a love she never knew existed. Inspired by feminist and LGBTQ+ history and family wartime memories." (Overdrive description)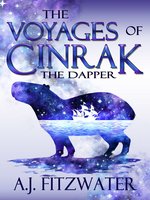 The Voyages of Cinrak the Dapper, A.J. Fitzwater (ebook)
"Dapper. Lesbian. Capybara. Pirate. Cinrak the Dapper is a keeper of secrets, a righter of wrongs, the saltiest capybara on the sea and a rider of both falling stars and a great glass whale. Join her, her beloveds, the rat Queen Orvilia and the marmot diva Loquolchi, lead soprano of the Theatre Rat-oyal, her loyal cabin kit, Benj the chinchilla, and Agnes, last of the great krakens, as they hunt for treasures of all kinds and find adventures beyond their wildest dreams. Let Sir Julius Vogel Award-winning storyteller A.J. Fitzwater take you on a glorious journey about finding yourself, discovering true love and found family, and exploring the greatest secrets of the deep. Also, dapperness." (Adapted from Overdrive description)
Year's best Aotearoa New Zealand science fiction & fantasy. V2
"Ancient myths go high-tech a decade after the New New Zealand Wars. Safe homes and harbours turn to strangeness within and without. Splintered selves come together again – or not. Twelve authors. Thirteen stories. The best short science fiction and fantasy from Aotearoa New Zealand in 2019. With works by: Juliet Marillier, Nic Low, Rem Wigmore, Andi C Buchanan, Octavia Cade, A.J. Fitzwater, Nicole Tan, Melanie Harding-Shaw, Alisha Tyson, James Rowland, Zoë Meager, and Casey Lucas."  (Adapted from Catalogue)