I'm Mark, the Customer Specialist for Music & Film at Wellington City Libraries. Luckily for you (or perhaps not) thanks to the wonders of modern technology, the musical bromance my colleague Neil & I share can continue unabated during lockdown. We sifted through some of the new material we have been buying for the Music collection at our CBD Te Awe library to do some reviews for you, so you can now check out some new music during lockdown with the confidence that it won't all be total rubbish and a complete waste of time…
[Note: With the exception of Disc 2 of the Jimmy London album, all of these titles are on Spotify. However, if you enjoy some of them please take the time to reserve them online, and show our collection some love when the Library reopens.]
For free. / Crosby, David
Mark: Another strong entry in Crosby's late career resurgence, with a mellow AOR sheen. Guests Michael MacDonald & Donald Fagan lend further gloss to this smooth album of relaxed harmonies, and 70s vibes. A solid set of songs reflect on growing old, regret, loss and perseverance.
Neil: For an artist totally written off as a drug casualty in the 80's, David Crosby has in the last twenty years or so staged a truly miraculous revival releasing a series of solo works that rank amongst some of his best work. And considering his output in the late 60s and 70s that is saying a lot. And 'For Free' stands as one of these renaissance classics it is a poignant meditation on his own mortality, AND a beautifully constructed and sung album. Songs about life, love, the past and the present, and death. The inner and outer worlds of life as he has experienced them and as he sees them now.
Bridge over troubled waters. / London, Jimmy
Mark: Cheery Red resurrects overlooked Jamaican Reggae crooner Jimmy London with his rare 1972 album reissued with 4 bonus tracks, along with a 2nd compilation disc of tracks from Trojan's Randy's subsidiary label. His sweet pure voice lends a wistful romantic tone to these soulful tracks of love & longing.
Neil: Very welcome release of Jimmy London's classic 1972 album 'Bridge over troubled waters'. A reggae rock steady masterpiece, the track "A little love" was used by the then major of London Ken Livingston to promote the city.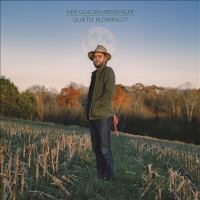 Quietly blowing it. / Hiss Golden Messenger
Mark: Vocalist/songwriter M.C. Taylor returns with another album under the Hiss Golden Messenger moniker. A melange of Alt-Country, Folk/Pop, and slow 70s grooves provide the backdrop for a melancholic and sometimes angry look at the world of 2021. Rootsy back porch meditations set to upbeat melodies, that aim to provide a sense of optimism going forward.
Neil: A soothing rustic chilled Americana album with country folk stylings recorded, like a lot of recent work, in isolation during the early months of the pandemic in North Carolina. A calming album for troubled times.
Stand for myself. / Yola
Mark: Yolanda Quartey is a UK singer (now based in Nashville) with a love for late 60s/70's artists who amalgamated R&B, Pop & Country. Producer Dan Auerbach creates a lush layered vintage sound that steeps Yola's amazing voice in classic style & grooves, built around her strong original songs addressing contemporary themes. Shades of Tina Turner, Minnie Ripperton or Bettye Swann. An impressive follow up to 2019's acclaimed Walk Through Fire.
Neil: Yola"s sophomore album is another Covid creation in which Yola took the opportunity step away from the star making machine and instead to look deep into who she is and wants to identify herself as, and places this firmly at the core of this album. It is an accomplished and genre jumping work that reminded me in places of some of the great Disco, soul R n B albums of the 70s and 80s, mainly thanks to Yola's voice, which is set amongst unvarnished, unprocessed musical backings.
Yacht soul : the cover versions.
Mark: This cool compilation turns the tables on white musicians appropriating black music, by gathering together a bunch of Soul artists who interpreted various white MOR 70s FM and 80's 'Yacht Rock' tracks. Unsurprisingly Aretha, Chaka Khan, Billy Paul, Millie Jackson et all add a layer of funky grooves to these white bread staples. Sadly the version of Seals & Crofts 'Summer Breeze' is from The Main Ingredient instead of the Isley Brothers version. Still good though…
Neil: Funky, smooth, soulful cover versions of classic AOR, Laurel Canyon Hippie classics with most of the tracks originating in the 70's and 80's. It shouldn't work but it does. Two very different genres looking at each other and bringing out something new and rather wonderful. Imaging sailing on a beautiful summer's day in 1974 with friends.
Animal. / Lump
Mark: The 2018 album from this side project of Laura Marling and Tunng's Mike Lindsay seemed a a one-off, but they are back with more weird dynamics. The aim seems to be just to see where their disparate styles take them – through dark lyrics underpinned by meandering folktronica melodies, odd shifts & time signatures. I didn't hate it, but it didn't seem to go anywhere. Tracy Thorn does this sort of thing far better.
Neil: Mike Lindsay (of Tunng) creates the musical settings whilst Laura Marling supplies the vocals and lyrics, The resulting album is a glittering genre mashing, boundary pushing collection of tracks, the duo are obviously well up some musical explorations, it very occasionally reminded me of Radiohead esp. some of the oblique and odd imagery employed in some of the lyrics, and also some of the angular minimalist musical settings.
Mirror II / Goon Sax
Mark: Goon Sax were still at school when their 2016 debut album Up to Anything came out. Their cute indie-pop garnered natural comparisons to the Go-Betweens, given that frontman Louis Forster is the son of Go-Betweens Robert Forster. 'Mirror II' is their 3rd album, following 2018's We're not talking, and they eschew the Beat Happening 80s sound of their previous work for a full on dive into the 90s sound with Lemonhead-esque pop, shoegazzy guitars, male/female vocals and new wavey synths. Each member now shares vocal duties and have developed their own particular style as they have grown musically over the course of 3 albums. And 'growing up' is really what their song are about – the awkwardness & messy discontent of being young people at this current point in time. Their best album so far.
Neil: The Brisbane dolewave trio's latest release revels in the complexities, difficulties and embossments associated with being a twenty-something in modern day Australia. Post punk young adult angst for the 21st Century.
Outside child. / Russell, Allison
Mark: Critically lauded solo debut from Montreal native and veteran of the Roots scene with bands Po' Girl, Birds of Chicago & roots supergroup Our Native Daughters, which also features Rhiannon Giddens. The gentle, enveloping, music with its beautiful layered arrangements frames a haunting 'musical memoir', re-telling an upbringing of childhood sexual abuse and street living. It all sounds a pretty heavy listen, but there is a lightness to the melodic, organic, music that enlivens the weighty backstory. Full of powerful odes to her past self and experiences, as well as the city and music that gave her new hope. Sure to be a Grammy nominee and wind up on the Best of 2021 lists at the end of the year.
Neil: French Canadian singer Allison Russell's impressive debut album is a deep soulful work, hotly tipped by many as one of the albums of the year. It is styled a beautiful classic soul pop album that showcases her gorgeous voice in a series of melodic tracks. Behind the surface production and beauty is an album that is, on occasion, starkly dark and heart rendering. Lyrics about her own childhood abuse and recovery are set in an often-uplifting survivor context.
Exit wounds / Wallflowers
Mark: Jakob Dylan's band The Wallflowers were essentially a revolving door of different studio & live musicians based around his writing, which led to certain conflicts along the way in terms of the ability to execute his songs. With his return after a 9 year break, Dylan sounds much more comfortable with the bands classic roots-rock sound than on previous album, 2012's Glad All Over, which never really gelled. A nice set of solid melodic songs about life's struggles are a reminder of why they were such a consistently good band. Shelby Lynne provides nice harmony vocals on 4 tracks.
Neil: Considering the fact that his father is Bob Dylan and his upbringing was steeped in music it is no surprise that Jakob Dylan, the self-styled cowboy troubadour, is such a gifted and highly literate musician. However, Jacob brings more than his background to the Wallflowers outfit, he also brings passion and personal reflection to his work, perhaps even most pointedly in this his latest outing 'Exit Wounds'. If you're a fan of classic 70's American folk rock or highway ballads, then this album should be right up your street.
Pale horse rider. / Hanson, Cory
Mark: Melancholic folky meditations from the frontman of LA art-rockers Wand. His second solo album, after 2016's The Unborn Capitalist from Limbo, is pure Americana. Waves of lush lilting arrangements wrap around his mellow gentle vocals. The musical equivalent of a calming walk through a meditative landscape whilst staring up at the stars.
Neil: Another isolation album this time recorded in the Mojave Desert whilst surrounded by cacti and majestic desolate nature. The resulting work is a kind of psychedelic cowboy fantasy, all plaintive steel guitars, drifting sands and sun lazy weirdness, but infused with a gentle vibe throughout.
Love drips and gathers. / Piroshka
Mark: Piroshka is an English Indie-pop supergroup with Lush's Miki Berenyi, Elastica's Justin Welch, Moose's K.J. McKillop, and Modern English's Mick Conroy, that emerged from the Lush 2015-6 reunion line-up. Following on from their 2019 debut Brickbat, their new album focuses more on their dreamy shoegaze style, rather than some of the New Wave elements introduced on their debut, with strings swirling around layered instruments and vocals. Well worth checking out of you were a Lush fan. And who wasn't, really?
Neil: A subtle rather surreal and ethereal album, all wrapped up in warm idyllic soundscapes that evoke both beauty, and a kind off early 70's Roxy music nostalgia.
Mood valiant. / Hiatus Kouyate
Mark: 3rd album from Australian 'Future-soul' Grammy-nominated alternative R&B band. Skittery beats that have a Dubstep/D&B feel, underpin neo-soul vocalising reminiscent of Eryakh Badu & Corinne Bailey Rae. The frenetic key & tempo changes, rapid fire vocals, and jittery rhythms occasionally give it too much of a 'Music School graduates' feel, but their third album sees them establishing a uniquely individual sound.
Neil: The Australian future soul super group's latest release is another slick and ultra-smooth release, mixing in their own inimitable way cool jazz, neo soul and R&B. Hugely popular in hip and trendy bars and clubs globally, but perhaps just a little slightly too slick and controlled in all areas for my tastes.
Mother Nature. / Kidjo, Angélique
Mark: Beninese singer, songwriter, and activist Angélique Kidjo returns with her first album of original material since 2014's Eve, collaborating with a younger generation of musicians like Burna Boy, and Sampa the Great, crossing continents & generations. She uses this fusion of percussive pan-African traditional styles with modern dance, Hip-Hop & trap grooves with her Fon, Yoruba, French, and English vocals, to comment on various current issues around political resistance & female empowerment. Strong messages surround by catchy funky danceable beats.
Neil:Kidjo, Angélique has been described by some reviewers as Africa's premiere diva and now recognised across the World, thanks in part to singing at the recent Tokyo Olympics. This multi guest album expounds her vision of pan African unity. Infectious rhythms and her love of Zimbabwean township music all play a role in this potent mix. Her fabulous reimagining of the Talking Heads Remain In Light album is well worth checking out too!
Welcome 2 America. / Prince
Mark: Unreleased album from the Prince vaults recorded & mixed in 2010, but then set aside for unknown reasons. None of the songs were ever played live, so its existence & unearthing was big news for Prince fans this year. Prince created so much music in the later phase of his career, so how much you enjoy this will probably depend on how devoted you are to the independent phase of his career, with its shifting styles, and touches of genius buried within lots of filler. 'Welcome 2 America' has some great, catchy, tracks on social empowerment (that seem even more relevant today) and some soulful ballads, but also some of the jazz-funk filler that typified his albums from that era. Overall though it's probably more consistently enjoyable than a lot of his albums from the 2010's, so its good that it has finally seen the light of day at last.
Neil: Whilst there is no argument that Prince created some of the greatest albums of the 80's it is also true that the release of material since his death has been patchy in quality. Sadly, this album of totally unreleased tracks falls into this category. It's is a 'state of the nation' album originally scheduled for a 2010 release, intended as a kind of updated version of the brilliant Sign 'O' The Times, but it lacks that albums originality, bite and passion. Prince is always worth listening to and there are one or two good tracks on the album, but it is also clear from listening to the final overall work why he choose to leave it unrealised.
The blue elephant. / Berry, Matt
Mark: Actor-Musician Matt Berry (The Mighty Boosh, The IT Crowd) likes to deliver albums re-creating particular styles of music he is a fan of. Pastoral folk-rock for 2013's 'Kill the Wolf', new age synthesizer music for 2014's Music for Insomniacs, and country-rock (2020's Phantom Birds). He is back with a new album square the the psychedelic realm with new album 'The blue elephant'. All the faders are set to reverb, splashy snares hit every few seconds, chorale voices back meandering tunes as his actor-ish tones and song arrangements hit all the psych buttons you could push. One for fans of the genre. Anyone else might feel like they've dialled in a lost pirate radio station from the 60s…
Neil: You might be more familiar with Matt Berry's as the award-winning actor, comedian in outings such as 'The Mighty Boosh' or the 2015 SpongeBob movie. However, he has always run his music career in parallel with his acting one. A prolific musician with nine studio albums to his name. In 'The Blue Elephant' he has made a work that is a huge homage to the music of the late 60's. Let's be clear this isn't a comedy album in any sense of the word, instead it's a serious recreation of the music of flower-power age. And if you enjoy music from this time, then I think you are onto a real winner.
Drama. / Amarante, Rodrigo
Mark: A Rio de Janeiro native who now calls Los Angeles home. Known for the rock quartet Los Hermanos (who were huge in Brazil) and his track Tuyo which is the theme song on the popular Netflix series Narcos. 'Drama' is his second solo outing, following 2014's Cavalo. Lovely atmospheric laid back Brazilian samba/tango rhythms, with 4 tracks in English, shifting from the upbeat to the romantic. A perfectly relaxed, soothing album for the times we find ourselves in. Amarante apparently recorded most of the album himself, and plays no less than 10 of its instruments.
Neil: Born in Rio De Janeiro, Rodrigo Amarante uses his rich cultural heritage to fullest advantage, whilst bringing a large dollop of his own creativity to the party. It is a laid-back party, but no worse for that. It is the kind of music you can imagine taking it easy to on a long hot summer's day. Another blissful, gentle album, this time Samba inspired with acoustic singer-songwriter elements woven in.
KG0516. / Karol G
Mark: Colombian pop singer who mixes reggaeton, hip-hop, & modern R&B. She spent a decade as a guest and backing vocalist before Ahora Me Llama with Bad Bunny in 2017 launched her solo career. KG0516 is her 3rd album and is a catchy mix of pop-reggaetón, urbano & Latin trap. The US is supposedly in the midst of a second wave of Latin crossover success after the 2000's and this album, which has already made a Guardian list of the Best albums of 2021 so far, will no doubt place her as one of the key female artists currently in Latin music.
Neil: Colombian singer Karol G's latest album takes its title from the format of a flight number representing her name. It's a clever idea and well named, as each track in this album in the artists own words "is a connecting flight that takes you to a new place". It's Karol's own version of a musical journey, the tango tinged modern urban sound and production overlays a versatile range of tracks, each with a slightly different emotional emphasis.
Reason to live. / Barlow, Lou
Mark: 6th solo album from this iconic indie music figure, who has been a member of Dinosaur Jr., Sebadoh, and the Folk Implosion. A homage to his early lo-fi aesthetic (but with better modern gear) he recorded this album at his home, and played everything himself except for drums on one track. Folky, introspective, searching songs that confront anxieties both personal and political. Mature and thoughtful, proof that domestic happiness hasn't dulled his song-writing skills.
Neil: A million miles away from his Dinosaur Jnr output, Lou Barlow's downbeat vocals and acoustic guitar driven lo fi production are in places reminiscent of Nick Drake. The lyrics mine a rich vein of heartbreak and critical self-introspection. That all said, there is undoubtedly a warmth and optimism woven through the tracks too. The result is delicate, beautiful, and slightly melancholic and well worth a listen.
After robots. / BLK JKS
Mark: We just purchased the new sophomore 2021 album 'Abantu/Before Humans' from BLK JKS, so we thought we would also track down their critically lauded debut from 2009. This will end up in the world section, but it is just as much an alternative rock album, as turning the tables, the South African musicians take on Western music traditions, instead of the other way round. A dense hybrid of 60's hard rock, proggy rhythms, jazz, afrobeat, reggae and much more. Repeated listens are needed to make headway into this album, which still sounds ahead of its time 12 years on. Challenging but rewarding.
Neil: After Robots is a hugely ambitious project, with the band trying to fuse elements of prog rock, ska, jazz kwaito and reggae (and those were just the genres I spotted) into a cohesive whole. In places it is great, and their ambition pays off. In other places the weight of this ambition pulls it down, and the album loses focus and clarity, but the big sound they strive for is powerful throughout.
Get out of your own way. / Sands, Evie
Mark: Much like Jackie DeShannon, Evie Sands is a pioneering 1960's singer, who had the bad luck of being the first artist to record a number of well know songs that went onto become big hits for others. She was the first singer to record "Angel of the Morning" for example, weeks before her label went bankrupt & the song became an massive hit for another singer. She spent most of the 70s focusing on songwriting, only releasing 2 albums before retiring completely. After a comeback album in 1999, 'Get out of your own way' is her first solo recording in 22 years, and it's just great. A super catchy set of melodic country-tinged pop songs that sound timeless.
Neil: American singer songwriter Evie Sands began her career in the 60's when she was just a teenager. Possessing a distinctive powerful and unique blue-eyed soul voice no less than Dusty Springfield described her as her favourite singer. She's weathered the highs and lows of the music industry for the best part of 60 years. This new collection sounds like it could have been recorded at any point in career, from the mid seventies onwards. Accompanied by a strong band and her undiminished vocals, basically it is a collection of American classic pop-rock ballad songs that have soulful elements.
I know I'm funny haha. / Webster, Faye
Mark: The music photographer/indie-singer returns with a new album after the breakout success of 2019's Atlanta Millionaires Club. She has a lovely voice, and the album is full of lovelorn ballads and sad moods, delivered in laid back washes of country-ish pedal steel and strings. Her tart lyrics often uncut the sweetness of her drowsy meditations on love & loneliness. Lead off song, the 2020 single 'Better Distractions' landed on Barack Obama's annual year-end playlist. Really enjoyed this one.
Neil: The sad, plaintive and beautiful voice of Faye Webster is put to excellent use in 'I know I'm funny ha-ha'. A lonesome, indie country, haunting, steel guitar heavy album of songs about the emotional emptiness of life's sadder moments. It is a testament to the albums musical balance that it never sounds like a dirge, or lacking in emotional conviction.
Home video. / Dacus, Lucy
Mark: The solo artist (and member of 'Boygenius', a trio with fellow breakout 20-something singer/songwriters Julien Baker and Phoebe Bridgers) returns with her 3rd solo album, which looks back on coming of age in her hometown. Her warm emotive voice looks back on her childhood & adolescence with vignettes on relationships, the influence of the Church on young women, and sexuality. These poignant reflections would seem to lend themselves to a folky acoustic mileau, but Dacus rocks out with a power-pop feel to the most traks, leavened with some guitar & keys based ballads. The perspective of her 20s provides a more mature & defined worldview, that pierces the mists of nostalgic memories with sharply pointed observations. Really good.
Neil: As a young person Lucy Dacus was heavily immersed in American Christian youth culture, but as her sexuality emerged this started to raise problems in her life and faith. 'Home Video' is her autobiographical exploration of her younger self's world and her subsequent growth. The songs are catchy, finely crafted and, in a deliberately post adolescent way, address young love, nostalgia, spirituality and emerging sexuality. The lyrics are direct and sharply focussed.
Blue weekend. / Wolf Alice
Mark: 3rd album from this North London band that merge vintage '90s rock and 4AD styled dream-pop. Previous albums were all a commercially & critical success, garnering a Grammy nomination in 2015 and a Mercury prize for Visions Of a Life, and each release seems to get huger in sound & ambition, navigating multiple genres with ease. This album is even more ambitious, with the music polished to a sheen, and singer Ellie Rowsell's voice in front, every track seems to be aiming for 'Soaring anthem'. Already the 4th highest scored album of 2021 on Metacritic. It all sounds amazing, but I'm still not convinced they are anything more than the sum of their influences.
Neil: Back in the day some bands deliberately wrote albums designed to be played in big stadium tours or festivals. Wolf Alice's latest outing sounds like that was their intention on 'Blue Weekend'. This isn't a criticism, as it's a pristine, extravagant alt-rock/shoegaze work of big performances and sound. I think when they can get back on the road, the music encapsulated in this album will make for a showstopper stadium tour.
Tezeta /
Mark: This long-lost recording captures Ethiopian organist Hailu Mergia and the Walias Band at the Hilton Addis Ababa in 1975. The American owned Hilton was an upscale cosmopolitan refuge from the political turmoil of Ethiopia, following the mid-70s take over of the erg military regime. The Walias band held a residency at the Hilton for almost a decade and, as this rediscovered performance shows, merged traditional Ethiopian popular songs and standards with American funk, soul & Jazz grooves to great effect. Simple chord vamps form the backbone of these endlessly funky tunes that are perfect for background listening, but when you pay closer attention the complexities of his playing reveals itself.
Neil: Ethiopian keyboardist Hailu is best known for his work in the Walia's Band that regularly played the Hilton hotel in Addis Ababa in the 1970's, during what is often referred to as Ethiopia's "Golden age of music". These long-lost recordings are finally seeing the light of day. Imagine, if you can, Ethiopian cocktail lounge music that also encompasses traditional and modern aspects. Music that is simultaneously fabulous background music, and also innovative in its own way. It's a really mesmerising mix.
Utopian ashes / Gillespie, Bobby
Mark: The Primal Scream frontman teams up with former Savages frontwoman Jehnny Beth for some duets in the vein of Lee Hazlewood and Nancy Sinatra. Apparently the album tells the tale of a doomed marriage. Grievances are aired and regret & blame intermingle, as the fictional couple sift through the ashes of their failed relationship. These narratives are set to a moody, lush stringed, country-southern soul sound, and they give the indie-rocker & the post punk icon a chance to showcase a hither-to unknown vulnerability within their respective musical personas. An unlikely pairing that results in a surprisingly effective album.
Neil: Primal Scream and Jesus and the Mary Chain legend Bobby Gillespie teams up with Jehnny Beth, and they go all dark country on us. On paper it sounds like a startling change of direction for both artists, and in less experienced & talented hands it could have gone badly astray. However, both Bobby's and Jehnny's instantly recognisable and distinctive voices anchor the piece, and the album does contain some low-key stylistic elements of their previous work. Dramatic and understated, in places tragedy and pain, melodrama and dark tales, are all imbedded in these songs. A highly successful collaboration & an unexpected change for all parties concerned that really delivers the goods.
Box Set Reissue Picks:

The Reprise albums (1968-1971). / Mitchell, Joni
Neil: A collection of Joni's reprise albums. The pinnacle of her career, flawless, creatively unbounded by convention or commercial considerations, unmatched in their brilliance. The finest songwriter of our time on creative fire.
Everybody still digs Bill Evans. / Evans, Bill
Mark: Lavish & stylish box set from Concord Records speciality Craft imprint. The first detailed career retrospective from 1956—1980, through multiple labels, for the iconic Jazz pianist divides its 5 discs into themes that follow his career: 2 disc of Piano Trio performances, one of Solo performances, another of co-headlining and side-person work, and for the final disc a previously unreleased, live recording form the mid 70's. Encased in a lovely hardbound book, with photos and a lengthy essay & session notes, the tracks have all been newly remastered. A fitting tribute to perhaps one of the most influential & pivotal figures of modern Jazz.