I'm Mark, the Customer Specialist for Music & Film at Wellington City Libraries. Here is some of the new material we have been buying for the Music collection at our CBD Te Awe library. My colleague Neil & I decided to do some quick reviews of some new titles. Our limit was a few lines only. Do we actually carefully appraise & select the latest new music releases for your listening pleasure? Or do we just buy every third item on the list and hope it works out? Do we actually know anything about new music? Can you encapsulate an entire album in just a couple of lines? Are we just too old to understand what most of this music is on about? Read on to find out…
Dreamers are waiting. / Crowded House
Mark: The iconic band regroup with help from Finn's 2 sons & former producer Mitchell Froom. The immediate accessibility and edge of the early Paul Hester albums is gone, bit it's been replaced by new blood and songwriters that help craft an album that feels warm and comforting. Tones and melodies that slowly creep up on you after repeated listens. Never really a fan of their later work, but I didn't hate this.
Neil: Crowded House are one of the biggest and most popular in N.Z., having to date sold over 10 million albums. Their popularity with fans remains as was more than amply demonstrated by their recent series of sell-out gigs touring pretty much of all the major New Zealand stadiums. However, for me I just never got them. They just sound bland and this release didn't change my mind. They undoubtedly have loyal passionate fans and I strongly suspect they will love this new release, as it has been widely acclaimed as a triumphant return to form, but not for me.
Live in Stuttgart 1975. / Can[VINYL]
Mark: This archival release of a 1975 90-minutes concert in Stuttgart comes from a fan's live tape recordings that have been newly mixed and mastered. This was rated 100 by both Record Collector & Uncut, and I can confirm that it is indeed 100% noodling that takes 90 minutes to go from zero to nowhere…
Neil: Regarded as one of the Classic German Bands from the 70's, this live recording captures them at the height of their formidable creative powers. The original, now heavily cleaned up and enhanced, recordings came from a fan recording in the audience. The resultant album finds them at their most unrestrained in a 90 minute free flow improvisational work out, powered by the hypnotic drums of Jaki Liebezeit and propulsive bass of bassist Holger Czukay. The tracks flow in and out of each other, an element popping up here, a motif there; it is one of those releases you just need to let go on, and let it wash over you.
Yol. / Altın Gün
Mark: I really enjoyed this. Turkish singers & Dutch musos meet. The female & male leads alternate the vocals, and the tracks are full of cool, catchy, sinuous Middle-East vibes set to synthy grooves. Like the soundtrack to a cool 60's Spy Film…
Neil: Turkish psy maestros Altin Gun go all 80's disco on us, in this audacious fabulous and highly unlikely mash up of time jumping styles. Imagine, if you can, music from the Ottoman empire made during the psychedelic 1960's but using 80's synths and beats!
Cavalcade / Black Midi
Mark: Chaotic post-punk jams together dissonant noise with squalling saxophones, buzzing baselines & industrial guitar – then follows it with mellow tracks of lounge era styled crooning. A melange of sound that aims to challenge. Scott Walker would probably have liked them…
Neil: An explosion of sound that effortlessly blends beautiful and melodic elements, with often heavy and frantically twisted rhythms. An anarchic, complex, and very ambitious album.
Wink. / Chai
Mark: The genre hopping Japanese female quartet shave off the guitars, pop-punk edges and mash-ups of previous albums 'Pink' & 'Punk', and go straight for the pop jugular with this album of so smooth tunes. Woozy 70s organs back tracks with whispery 90s R&B vibes, which alternate with catchy electro-pop workouts. Infectious & charming.
Neil: Chai remind me of the musical equivalent of eating a chocolate coated, frosted sugar bomb; the contagious endlessly upbeat energy of the album shines through the whole work like a sugar rush. It is less punk and more pop than the bands previous releases, but that optimistic energy is still very much present.
Be right back. / Smith, Jorja
Mark: 8 track EP supposed to be a stop gap follow up to her 2018 critically-acclaimed, Mercury Prize nominated debut album 'Lost & Found' – for which she won her second BRIT Award for 'Best Female' and earned herself a nomination for 'New Artist' at the Grammy Awards. Melds Jazz, R&B & Trip-Hop influences around her emotive vocals, with songs focusing of self-awareness and empowerment. Worth checking out if you enjoyed the new albums from Arlo Parks or Celeste.
Neil: Super smooth, ultra-stripped back R & B combined with emotionally vibrant lyrics. All delivered using Jorja's rich, distinctive, mellow, and delicately phrased voice. Chilled.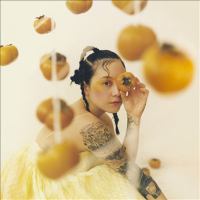 Jubilee. / Japanese Breakfast
Mark: 'Japanese Breakfast' is the solo moniker of Philadelphian Korean-American musician, director, and author Michelle Zauner (her debut memoir debuted at number two on The New York Times nonfiction best-seller list). Her super-catchy third album delivers some sweet 80s indie-pop hooks, and shoegazzy vibes. The self-directed music video for Be Sweet is a very funny X-files homage, with Marisa "Missy" Dabice (from fellow Philly band Mannequin Pussy) and Zauner acting as FBI Agents tracking aliens.
Neil: This indie referenced album is replete with lush horn and string orchestration. A veritable smorgasbord of styles and sub genres, all harnessed to an album that ostensibly about happiness and the pursuit of happiness. It's an album that in many ways feels like it belongs in this very moment in time. In places it reminded me of 'War on Drugs' or "Wilco'.
Carnage / Cave, Nick
Mark: Deeply reflective pieces. Melancholic music underpins his cavernous voice, as it rumbles through mood pieces that reflect the fear & uncertainty of the last year.
Neil: Nick Caves recent typrich of releases has cemented (as if there was any doubt) his reputation as one of the finest songwriters and performers around. Carnage is a collaboration with long-time friend and fellow 'Bad seed' Warren Ellis. The album sits very comfortable within this recent golden period of intense, melancholic and on occasion terrifying works. It is a surreal, stark, and brutal meditation on grief, dark, profound, pained, and melodramatic.
Black sea golden ladder. / Kingi, Troy
Mark: Kingi is now halfway through his 10-albums-in-10-different-genres-in-10-years project. This albums genre is 'Folk', a collaboration with co-writer, producer and multi-instrumentalist Delaney Davidson, and sees string drenched autumnal reflections sit next to twangy, gentle guitar porch ruminations on the cycle of life, love and the human spirit.
Neil: The supremely, gifted musical chameleon that is Troy Kingi has shown his musical versatility over several wonderful albums on several occasions in recent years, but who would have thought that his latest musical incarnation would be as a mellow folk maestro? The resulting album is a calm, beautiful, and chilled outing. A fabulous mellow outing, like watching the sun go down on the fragile dream of a late autumn day. Delaney Davidson's voice adds just a little grit and darkness to the proceedings.
Soberish. / Phair, Liz
Mark: No other singer from her era fell as far as Liz Phair did in the eye of critics, as she shifted from the alt-darling of the Girly-sound tapes & confrontational debut Exile in Guyville, to working with ultra commercial songwriters The Matrix and rapping on Funstyle, the last album she released in 2010. 'Soberish' reunites her with Brad Wood, who produced her early albums, and while it still has a pop sheen to it she's no longer forcing the point as hard as she was towards the end of her initial run. There's a casualness to the whole thing that makes some tracks & musical ideas seem half formed, but also means the more poppy melodies sit next to the lesser formed sketches with more ease. The musical landscape has shifted so much since her last album, and genres have so little meaning to modern artists, that overt pop music and indie-meandering can now co-exist side by side on albums in a credible way that differentiates todays music from the albums of the 2000's.
Neil: Liz's first album in 11 years is a sharply focussed slab of Alt rock. In it she delivers an honest, heart felt work about the various faces and sides of love, and the pressures and damages that can be done by early fame – such as her battle with alcohol. The album reveals a clear-eyed depth of emotional clarity. An artist perhaps for the first time really connecting with inner self on record, or perhaps rediscovering who she is.
No gods no masters. / Garbage (Musical group)
Mark: Garbage in the 2010's only released 2 albums, which were generally seen as riding the wave of 90s nostalgia. The new album 'No gods no masters' has been hailed as a bit of a return to form, with it's pounding industrial beats and anthemic tracks. Shirley Manson's lyrics have a more political & socio-politico focus on this album, lockdown and the current social tumult taking the album in a different direction than the initial sessions from 2018. She tackles subjects like Religion, patriarchal structure, injustice, late stage capitalism, misogyny, and white supremacy, while still focusing on the personal with a couple of tracks. However, how much you enjoy this new album may just depend on how much politics you like in your musical mix.
Neil: After a long break Garbage return to their swaggering incendiary best with 'No gods no easily masters', their strongest album since Version 2.0. They have reconnected with their dark muses in this powerful, hook laden, anthemic, genre blending rock out of an album.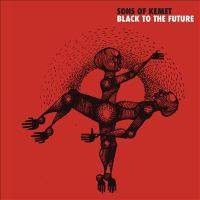 Back to the future. / Sons of Kemet
Mark: Caribbean and Afro-influenced South London jazz supergroup. Opening track "Field Negus" was recorded during the BLM protests, and the song titles that follow form a cumulative historical narrative of the Afro-centric experience. Free jazz squalls mix with Middle Eastern grooves and Afrobeat, with guest players offering up instrumental talents and raps. Melodicism and anger meet within each track. Not the kind of Jazz you mellow out to….
Neil: Black to the future is Shabaka Hutchings politically charged propulsive Jazz album. It features multiple guests, including rappers and singers from both the U.S. & the UK, and is fundamentally a collaborative piece which aims to unite the different strands of the African diaspora. A passionate, angry, and incredibly powerful album that speaks directly about collective oppression.
Laugh to keep from crying. / Nat Turner Rebellion
Mark: Early '70s Philly soul band whose music was mostly unreleased, now unearthed almost 50 years after the band's breakup. Sort of like Kenny Gamble and Leon Huff making an entire album of tracks like Billy Paul's 'Am I Black Enough for You?'. Politically charged, anti war themed, full of statements of Black pride and power. Similar to a lot of the counterculture era soul songs that Motown released in the late 60's, that still seem as relevant now as they were then. A bittersweet release, as songwriter/leader Joe Jefferson is the only band member still alive to see time finally catching up with this great music.
Neil: This album works as a nice historical complementary listen to the previously reviewed 'Sons of Kemet' album. 'Laugh to keep from crying' was originally recorded in 1969 and with the exception of a few tracks was shelved by the record company after tensions with the label, and is only finally seeing the light of day now. It's a funk heavy masterpiece of the Philly soul and protest music movement sound. This album isn't a re-release like so many other albums from this time, it is actually a rediscovery of a long-lost solid gold recording.
Sour. / Rodrigo, Olivia
Mark: Who better to assess the zeitgeist of sad girl pop than two middle-aged men? But seriously.. the massive streaming juggernaut that was Rodrigo's Drivers License is just the beginning for this Disney+ actress, as it's easy to see from her debut album that she is a genuine musician with a great soaring voice, a clever knack for storytelling & a biting lyricist reminiscent of Taylor Swift – her biggest influence alongside 90s artists like Alanis Morrissette & Fiona Apple. Being the next generation along from artists like Swift & Lorde, there is a much edgier lyrical focus on anxiety, social media, mental health, negative emotions, toxic relationships and far more F- bombs. She is representative of a whole wave of young female artists where the emotional angst is turned up to 11, but it's the minute specificity of character details and pop culture drops in her lyrics that give her tracks their universal appeal.
Neil: Already thrust into the public limelight as one of the stars of Disney+ channel. Olivia Rodrigo has very quickly been given the mantel of pop's newest young star. It can be a very heavy mantel to bear as many previous newest pop stars will testify. The main focus for Rodrigo's debut album is the subject of failed romance. Rodrigo explores the subject adopting a wide range of styles and genres as if she is trying out various musical identities to see which one suits her own best. Which for a major media superstar under the age of 20 thrust into the limelight sounds like an ideal approach to take.
Earth trip. / Rose City Band
Mark: Initially the solo project of Ripley Johnson of Wooden Shjips, the bands third album (after last year's Summerlong) features more lilting, rambling, indie country melancholy. The cleaner production brings more of a crisper detailed sound, which drifts pleasantly along, like a gentle walk down a country road, verging into dreamy Mazzy Star/J&M Chain territory on some tracks.
Neil: Neo Psychedelic rockers the Rose City Band deliver a J.J Cale-esque, country rock, Psychedelic journey focusing on inertia and isolation.
M'berra / Khalab
Mark: Collaborative fusion of Italian DJ Khalab and the musician residents of the M'berra refugee camp in south-eastern Mauritania. Khalab fuses the acoustic side of Tuareg music with electronic beats, the voices of the musicians and the everyday sounds of daily life of M'berra. A fascinating mash up of traditional sounds and contemporary productions.
Neil: This is one of those album's that really transports the listener to new worlds created by the musicians involved. It is a collaborative work between electronic Italian D.J. Khalab and the M'berra Ensemble a community of musicians living in the M'berra refugee camp. The resulting album, both ancient and futuristic, is a breath-taking album of fantastically sculptured tracks and diverse sounds, featuring a dazzling array of instruments from traditional Mali instruments to synth bass's and guitar.
Afrique victime. / Moctar, Mdou
Mark: Mdou Moctar is a Tuareg singer/songwriter and guitarist from Niger, who found fame via the cell phone music-trading networks of Africa's Sahel region, before achieving international success through a series of albums that include a Tuareg-language homage to Purple Rain, and a psychedelic album recorded in Detroit. 'Afrique victime' is his debut album on indie heavyweight label Matador Records. Gentle acoustic reflections sit next to explosive and driving desert rockers full of fantasticly slinky guitar lines.
Neil: Superb explosive desert rock served up with fiery Psychedelic energy. The album was recorded piecemeal while touring, and the band very deliberately avoided professional studios and engineers seeking a more organic less controlled sound. Listening to the album furthers the ever-increasing evidence that the real beating heart of rock is in African, not some vacuum wrapped L.A. studio. A vibrant, electrifying and brilliantly uplifting album.
If I could make it go quiet / Girl In Red
Mark: Debut album from the Norwegian indie pop musician, following her hit single I Wanna Be Your Girlfriend. Full of noisy punky pop with Swiftian melodies, and later in the album slower synthy R&B sounds. What differentiates her music is the assertive anthems all have a queer focus, with raw lyrics about sex, desire. confusion and self loathing. An artist to watch for future releases.
Neil: Norwegian musician Marie Ulven's pop punk debut album release was delayed like a lot of things due to Covid 19. It is finally here (she was already an icon in her home country due to herself confessional single releases). In 'If I could make it go quiet', we get an album full of candour and self-examination with a maximalist production. The lyrics are often raw and honest explorations of her anxiety, queerness, and moments of depression.
Promises / Floating Points
Mark: Keyboardist and electronic music producer Floating Points melds the tenor sax of Pharoah Sanders with the violins, violas, cellos, and double basses of the London Symphony Orchestra in a series of mellow Movements. Sanders sticks to soft gauzy tones that drift in & out of Orchestral washes that often sound like the quiter scenes in Blade Runner, or shades of old Bernard Herrmann scores. Dramatic strings evokes a melancholy yearning, and a nostalgic, dreamy, cinematic vibe to relax to.
Neil: Recorded over the course of five years this hybrid very tranquil, ambient, free-form jazz and classical inflected album is elegant, refined, and full of quiet moments of sonic beauty. Although it is an experimental album, it's an exceptionally balanced, considered, and timeless work. To really appreciate it a relaxed deep listen is highly recommended. A perfect way to unwind from the rigors of the day.
Fine anyway. / Fakhr, Rogér
Mark: Part of Berlin label Habibi Funk's series of reissues from Arabic-speaking parts of the world, 'Fine anyway' is another story of great music being relegated to obscurity due to the circumstances in which it was created. While Habibi Funk boss Jannis Stürtz was working on sourcing material for other projects, the name of Lebanese guitarist, singer/songwriter Rogér Fakhr kept coming up – followed by huge praise of his music and songwriting talents. Stürtz managed to contact Fakhr who sent him some tapes of music recorded in the late 1970s in Beirut, which included tracks from 'Fine anyway', which had been copied onto around 200 cassettes at the time. Initially reluctant to have his music re-released, Fakhr agreed a couple of years later to have 2 songs included in a compilation Solidarity With Beirut — to raise money for the Lebanese Red Cross in the wake of the tragic explosion in a Beirut port in 2020. After his tracks were included in that album, Fakhr came around to the idea of the full album being re-released, and it really is an amazing listen. A fantastic set of acoustic ballads and jangly chamber pop-rock that sounds like it was recorded in sunny California in the 60's or 70's. Shades of So-Cal pop & The Left Banke. A real gem.
Neil: Another album that for all intents and purposes isn't a release, more a recovery of long-lost music. Back in the 1970's when Lebanon was still a major cosmopolitan city Rogér Fakhr's music and tapes circulated round the city's chic cafes and bars. His smooth, mellow hippy inflected singer songwriter voice and songs could have made him a major artist somewhere else in the world. But it wasn't to be, as very sadly history and events changed the course of that city and the trajectory of Rogér Fakhr's career. These recordings show the exceptional song writing skills Roger had, and this release has definitely got a distinct Searching for Sugar Man vibe about it in many ways.
Archive series. Volume no. 5. / Iron & Wine
Mark: Recorded while Iron & Wine's Sam Beam was a student at Florida State University in the late '90s, this album is a prelude to his Sub-Pop label debut, The Creek Drank the Cradle. Sparse acoustic lo-fi musings, that offer a nascent portrait of the forthcoming success that Iron & Wine would have in reviving the folk genre for an indie audience. Iron & Wine's musical palette would broaden with each album, but the simplicity of these early songs shines through.
Neil: The mellow alt country of Iron & Wine has very understandably a huge dedicated cult following. This very early collection of archival recordings sounds more like a lost early album than a collection of discarded outtakes. Even the earliest songs sound confident and fully formed, and reveal that Iron and Wines distinctive sound was there right from the onset.
Bright green field. / Squid (Musical group)
Mark: Squid are the next big UK Art-rock band. Post-punk indie with grooves from just about every other genre mixed in. Agitated lyrics about the dystopian nature of modern life set to jagged tunes that branch off in all sorts of musical directions. Pretty crazy. Worth checking out if you want something different to challenge you.
Neil: Angular music coupled with angry off kilter lyrics that illuminate the song writers' discomfort with the modern World. In places it sounds slightly reminiscent of an early English pre-Eno Talking Heads. Seemingly unconcerned about creating a single musical identity, they use whatever style suits that particular track throwing in punk, krautrock, dub, jazz, and funk into this potent mix of an album.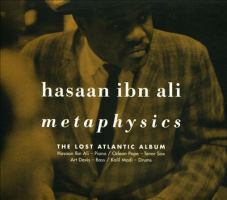 Metaphysics. / Ibn Ali, Hasaan
Mark: Enigmatic Philadelphian Jazz musician said to have been the influence behind John Coltrane's so-called sheets of sound style. One of only two albums to feature the pianist's unique harmonically advanced polytonal compositions and playing style. Resurrected from a recently found tape copy, after the original master was destroyed in Atlantic Records infamous 1978 Warehouse fire. Truly amazing playing by any decades standards.
Neil: An album presumed missing for 56 years, after being lost in a fire, finally sees the light of day. Hasaan Ibn Ali played piano on a few ground-breaking albums by Jazz drummer Max Roach but has subsequently been viewed as a side note in jazz history. All that may be about to change as his sole recorded work as a band leader is about to see the light of say. It's a slab of classic jazz from what some (misguided) regard as its golden age. It's a major and important find, and is likely to force a major reassessment of his talent and role in the evolution of jazz.
…Keyboard fantasies… / Glenn-Copeland, Beverly
Mark: Slightly 'New-Agey' album recorded with just a Yamaha DX7 keyboard and a Roland TR-707 drum machine. Self-released as a cassette in 1986, it remained in obscurity for decades until it was rediscovered by Japanese music collectors during the 2010s. This led to multiple reissues of the album, and made the, now septuagenarian, artist an international touring star and subject of an award winning documentary, with younger artists such as Blood Orange, Moses Sumney, and Caribou claiming him as an influence. Lovely lilting, mellow music that can float in the background, or reveal hidden layers upon close listening.
Neil: A long deleted album given a rerelease. 'Keyboard fantasies' is regarded as a New Age masterpiece. And that pretty much defines whether you will like it or not.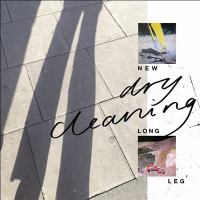 New long leg. / Dry Cleaning (Musical group)
Mark: More London Art-rock fronted by Florence Shaw, whose rambling, mundane, spoken-word non sequitur's are supported by the band's melodic post punk of pulsing bass and catchy guitar lines. On paper the lyrics sound laughably pretentious, but it's weirdly compelling to listen to; her deadpan sardonic tone reeling off bizarre lines about Antiques Roadshow, platform shoes & food that make no sense. Really good. Already making lists of the best albums of 2021 so far.
Neil: I really loved this album it sounded new and fresh and vital edgy. Managing to sound quirky and surreal both approachable and also experimental all at the same time. Another release I strongly suspect will be on lots of best of 2021 releases.