The fabulous Lee Murray recently won two Bram Stoker Awards®; the Oscars for dark writing and the world's premier literary horror awards!  One in the category Superior Achievement in a Fiction Collection for Grotesque: Monster Stories and the other for Black Cranes: Tales of Unquiet Women in the category of Superior Achievement in an Anthology.
Lee has also recently been nominated in the Shirley Jackson Awards for Black Cranes,  shortlisted for the Ladies of Horror Fiction Awards in the Short Fiction Category for 'Heart Music' from Grotesque: Monster Stories, is a nominee in Horror Fiction in the Skoutz Awards for Beutezeit, the German translation of Into the Mist and is also currently nominated in four categories of New Zealand's Sir Julius Vogel Awards (Novel, Short Fiction, Collection, and Services to Science Fiction and Horror).
So, with all these awards and accolades pouring in we thought what better time to approach Lee about the possibility of doing an interview. So next Sunday 25 July at 7.30 pm as a Facebook premier FREE event we have an exclusive in-depth interview and reading with Lee where she talks in detail about her work, inspirations, background, and a whole host of other topics. For anyone interested in Lee's work or, indeed, speculative fiction or horror in general, the interview is unmissable.
To make sure you are first in line to see this exclusive interview, keep a close eye on our Facebook page. After the premier on Sunday 25th of July 2021 the interview will be available to view at any time.
We wish to expend our heartfelt thanks to Lee and her film crew Dhaivat Mehta and Harry Oram. Find out more about Lee's work by visiting her website.
Browse Lee's work in our catalogue: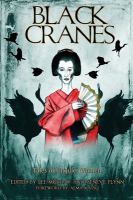 Black cranes : tales of unquiet women
"Almond-eyed celestial, the filial daughter, the perfect wife. Quiet, submissive, demure. In Black Cranes, Southeast Asian writers of horror both embrace and reject these traditional roles in a unique collection of stories which dissect their experiences of 'otherness,' be it in the colour of their skin, the angle of their cheekbones, the things they dare to write, or the places they have made for themselves in the world. Black Cranes is a dark and intimate exploration of what it is to be a perpetual outsider." (Catalogue)
Into the ashes / Murray, Lee
" The nation's leaders scoff at the danger. That is; until the ground opens and all hell breaks loose. The armed forces are hastily deployed; NZDF Sergeant Taine McKenna and his section tasked with evacuating civilians and tourists from Tongariro National Park. It is too little, too late. With earthquakes coming thick and fast and the mountains spewing rock and ash, McKenna and his men are cut off. Their only hope of rescuing the stranded civilians is to find another route out, but a busload of prison evacuees has other ideas. And, deep beneath the earth's crust, other forces are stirring, " (Adapted from Catalogue)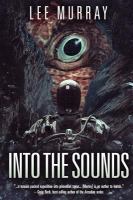 Into the sounds / Murray, Lee
"On leave, and out of his head with boredom, NZDF Sergeant Taine McKenna joins biologist Jules Asher on a Conservation Department deer culling expedition to New Zealand's southernmost national park. Despite covering an area the size of the Serengeti, only eighteen people live in the isolated region, so it's a surprise when the hunters stumble on the nation's Tūrehu tribe, becoming some of only a handful to ever encounter the elusive ghost people. Besides, there is something else lurking in the sounds, and it has its own agenda. When the waters clear, will anyone be allowed to leave?​"(Adapted from Catalogue)
Into the mist / Murray, Lee
"When New Zealand Defense Force Sergeant Taine McKenna and his squad are tasked with escorting a bunch of civilian contractors into Te Urewera National Park, it seems a strange job for the army. Taine draws on ancient tribal wisdom as he becomes desperate to bring his charges out alive. Will it be enough to stop the nightmare? And when the mist clears, will anyone be left?" (Adapted from Catalogue)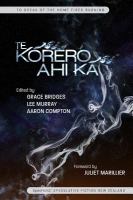 Te korero ahi kā : To speak of the home fires burning
"Here, between the realms of the Sky Father and Earth Mother, hellhounds race, ghosts drift and the taniwha stalks. Home fires drive them back, sparking stories and poems that traverse seconds, eons, and parsecs. Tales of gatekeepers, cloak wearers, and secrets. Of pigs with AK-47s or ruby-hued eyes, of love-struck moa, and unruly reflections. Stark truths and beautiful possibilities. Te Korero Ahi Kā-to speak of the home fires burning-is an anthology of science fiction, fantasy, and horror, showcasing work from award-winning and emerging members of SpecFicNZ (New Zealand authors, poets, artists of speculative fiction. " (Adapted from Catalogue)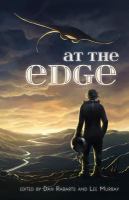 At the edge
"Step up, as close as you dare… …to a place at the edge of sanity, where cicadas scritch across balmy summer nights, at the edge of town, where the cellphone coverage is decidedly dodgy, at the edge of space, where a Mimbinus argut bounds among snowy rocks, at the edge of the page, where demon princes prance in the shadows, at the edge of despair, where 10 darushas will get you a vodka lime and a ring side seat, at the edge of the universe, where time stops but space goes on… From the brink of civilisation, the fringe of reason, and the border of reality, come 23 stories infused with the bloody-minded spirit of the Antipodes. " (Adapted from Catalogue)
Blood of the sun / Rabarts, Dan
"There's been a gang massacre on Auckland's Freyberg Wharf. Body parts everywhere. And with the police's go-to laboratory out of action, it's up to scientific consult Pandora (Penny) Yee to sort through the mess. It's a hellish task, made worse by the earthquake swarms, the insufferable heat, and Cerberus' infernal barking. And what's got into her brother Matiu? Does it have something to do with the ship's consignment? Or is Matiu running with the gangs again? Join Penny and Matiu Yee for the family reunion to end all family reunions, as the struggle between light and dark erupts across Auckland's volcanic skyline."–Publisher description." (Adapted from Catalogue)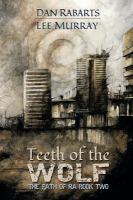 Teeth of the wolf / Rabarts, Dan
"Scientific consultant Penny Yee has barely drawn breath before Detective Inspector Tanner assigns her another suspicious death, with Matiu tagging along for the ride. That's fine as long as he stays outside the crime scene tape, but when one of Matiu's former cronies turns up dead, Penny wonders if her brother might be more than just an innocent bystander. While she's figuring that out, the entire universe conspires against her, with a cadaver going AWOL, her DNA sequencer spitting the dummy, and the rent due any day." (Adapted from Catalogue)
Hounds of the underworld / Rabarts, Dan
"On the verge of losing her laboratory, her savings, and all respect for herself, Pandora (Penny) Yee lands her first contract as scientific consult to the police department. Only she's going to need to get around, and that means her slightly unhinged adopted brother, Matiu, will be doing the driving.  Matiu doesn't like anything about this case, from the voices that screamed at him when he touched that bowl, to the way his hateful imaginary friend Makere has come back to torment him, to the fact that the victim seems to be tied up with a man from Matiu's past, a man who takes pleasure in watching dogs tear each other to pieces for profit and entertainment." (Catalogue)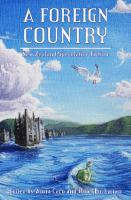 A foreign country : New Zealand speculative fiction
"Strange creatures are loose in Miramar, desperate survivors cling to the remains of a submerged country, humanity's descendants seek to regain what they've lost, and the residents of Gisborne reluctantly serve alien masters. The visions of New Zealand – and beyond – painted in this collection of short stories are both instantly recognisable, and nothing like the place we know. A FOREIGN COUNTRY brings together the work of established authors and fresh voices to showcase the range of stories produced by New Zealand's growing community of speculative fiction writers." (Adapted from Catalogue)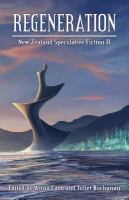 Regeneration : New Zealand speculative fiction II
"Some things are gone forever; but that is not the end. There are new lives to be lived, new discoveries to be made, changes to be fought for, enjoyed, or feared. Experience worlds where existence continues beyond death and much-wanted babies become something else entirely. Where humanity endures in hostile environments, societies adapt to new challenges and inventions, and strange creatures live secretly among us. Travel from a curiously altered Second World War to other universes at the end of time, taking in diverse visions of New Zealand and worlds beyond along the way. " (Adapted from Catalogue)