I'm Mark, the Customer Specialist for Music & Film at Wellington City Libraries. Here is some of the new material we have been buying for the Music collection at our CBD Te Awe library. My colleague Neil & I decided to do some quick reviews of some new titles. Our limit was a few lines only. Do we actually carefully appraise & select the latest new music releases for your listening pleasure? Or do we just buy every third item on the list and hope it works out? Do we actually know anything about new music? Can you encapsulate an entire album in just a couple of lines? Read on to find out…
Californian soil. / London Grammar
Mark: Shades of Beth Orton, Dido, Dot Allison, Jessie Ware. A bit too tasteful maybe, but if you liked their previous albums you'll enjoy this one.
Neil: Lush strings wash over Massive Attack inspired electro-pop. Sumptuously done and well worth a listen, but perhaps they wear their influences too close to the surface in places.
Scatterbrain / Chills
Mark: Another album of Martin Phillipps' melodic charm. Reflections on mortality and staying true to yourself.
Neil: The Chills have now existed in one form or another for over 40 years. Their habit of snatching defeat from the jaws of victory is well known and documented in the fabulous documentary The Chills : the triumph & tragedy of Martin Phillipps. And 'Scatterbrain' is definitely one of their triumphs. Whilst keeping their core root sound they have expanded it out, and ditto the lyrics which often revolve round the subjects of mysticism and Magic. If you are a long-time fan or a newbie to The Chills, I suspect you won't be disappointed.
They're calling me home / Giddens, Rhiannon
Mark: Lockdown album from Giddens and Turrisi, who found themselves stranded in Ireland. Authentic ruminations on homesickness and uncertainty.
Neil: Rhiannon Giddens latest album comprises of Folk songs old and new, with a good few covers thrown it. It glitters with passion and emotion, as her partner the Italian multi-instrumentalist Francesco Turrisi, is a perfect musical foil. Giddens puts her operatic training to excellent use (though it isn't sung in an operatic style) and she is very careful to not let this training swamp, overpower or stylise the pieces. A powerful and beautiful album.
Strum & thrum : the American jangle underground 1983-1987.
Mark: Bands like R.E.M & the dB's heralded a new strand of jangly guitar-pop in the early 80s, but lots of other followed this early template of chiming guitars with strong regional success. This compilation captures a hitherto undocumented scene in the evolution of popular music that paved the way for many future bands.
Neil: Unsurprisingly this compilation heavily bears the indelible marks of the founding fathers of the genre The Byrds. A few of the bands associated with the movement would go on to do bigger things, notably R.E.M. It's a fascinating snapshot of the scene at the time and features a whole host of bands, most of whom didn't stick around for very long and released only a few pieces of music.
Start walkin' 1965-1976 / Sinatra, Nancy
Mark: Newly remastered collection from her most prolific years. Focuses more on her left field pop than the big hits. Housed in a deluxe 7″ x 7″ hardcover book, with a lavish 64-page booklet. Timeless pop music, with plenty of Lee Hazlewood duets.
Neil: Frank's daughter was also one of the most recognisable voices and talents of the 60's and 70's. This compilation features all of her big hits such as 'These boots were made for walking', as well as some of her stranger and more offbeat tracks often done in conjunction with Lee Hazelwood such as 'Some velvet morning'. A journey back to the late 60's early 70's.
Sweep it into space. / Dinosaur Jr
Mark: Another solid album from the original lineup's reunion. Nothing really new, but their 90s College Rock sound never goes out of style…
Neil: Their distinctive distorted guitars roar to the fore in this classic Dinosaur Jnr album. Anyone with a familiarity of the band's history will know this is basically a renaissance album from a band whose resurrection looked highly unlikely when the split up in 1995.
Till another time : 1988-1996. / Smith, Linda
Mark: Fascinating collection from an unsung Lo-fi pioneer. The influence of Marine Girls hovers over catchy melodic cassette recordings, paired with some later day tracks that incorporate a cleaner sound.
Neil: One of the most talented, leading lights of the lo fi bedroom pop movement Linda Smith gets a modern digital rerelease. These tracks were all originally recorded at her home on her trusty four track machine and largely, released and distributed by herself. But please don't let the lo-fi bedroom production put you off, these are great, carefully crafted, jangle pop songs. The output of a highly talented and singular songwriter, and basically an essential listen if you are into lo fi music.
100 years of theremin : the dub chapter. / Gaudi
Mark: If you create a world where it's totally legitimate to fuse any 2 musical genre's together, this is what happens. Like the inside of Brian Wilson's mind during a band acid trip…
Neil: An unlikely collision of the spaced out 50's Sci-Fi sounds of the Theremin and dub Reggae. Boasting a roster of guest list of Dub producers that could easily rank amongst the finest in the world. Whether this strange mix works is largely down to the listeners musical sensibilities.
Rootz reggae dub. / Perry, Lee
Mark: More dub from Lee Scratch Perry. If you like his template of sunny good times mixed with social/political commentary you won't be disappointed with his new album. I'm not sure I'm getting paid enough to listen to this much dub though….
Neil: Another impeccable album from one of the greatest and most eccentric artists of the modern music world. Recorded in Jamaica and the U.S.A.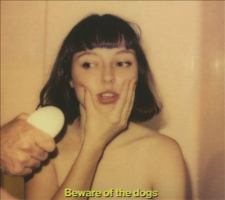 Beware of the dogs. / Donnelly, Stella
Mark: Debut album from Australian songwriter that is getting a lot of critical attention. Sweet voiced, sunny, catchy, indie pop with lovely soaring harmonies, that hide some savagely biting lyrics. Critic Robert Christgau praised it as a "musical encyclopedia of [male] assholes" which pretty much sums up this set of songs, which takes on sexual harassment, rape culture and other toxic norms.
Neil: Stella Donnelly's debut album sounds at first listen sugary sweet, but once you listen closely to the lyrical content you realise it has teeth. Stella's precise lyrics focus their vitriol for abusive men, sexual violence, and personal abuses of power. Big topics and issues explored in a very intimate and personally musical way.

Infinite youth. / Merk
Mark: Woozy, hazy lo-fi bedroom pop. Tracks that drift through memories of slacker days and teen dreams. The musical diversity & minimal instrumentation makes the album feel like the soundtrack to a film in a lot of ways.
Neil: Merk aka New Zealander Mark Perkin's new album 'Infinite Youth' almost defies definition. My best shot would be sparse pop with substance? His wistful, innocent, and intimate vocals are coupled with 80's pop tinged minimalist synths, percussion, and other minimal orchestration.
Loleatta ; Cry to me. / Holloway, Loleatta
Mark: Her great southern soul albums for the Atlanta Aware label in the early 70's. The 2nd album 'Cry To Me' features a slew of top compositions from the pen of revered soul man Sam Dees. Her fantastic voice would find fame greater fame with the Salsoul Records label in the Disco era, as well as being sampled prodigiously in various successful 80s & 90s club hits like 'Ride on Time' by Black Box & 'Good Vibrations' by Marky Mark and the Funky Bunch.
Neil: Before her transformation into a Disco diva Loleatta Holloway released two gospel inspired southern soul albums, resplendent with swirling strings and songs written by people such as the legendary Curtis Mayfield. This long unavailable album is a reissue worth hearing. Fabulous melodramatic stuff.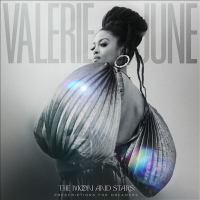 The moon and stars : prescriptions for dreamers. / Valerie June
Mark: Americana with tinges of modern Country, R&B & strings that still retains a timeless feel. Her beguiling twangy voice floats over everything, offering up meditations on longing and loss. Stax legend Carla Thomas features on a couple of tracks.
Neil: Multi-talented Memphis based guitarist, singer songwriter and owner of a mesmerising gospel soul voice with just a hint of gravel voice. An adventurous genre spanning album, interspersed with atmospheric tone setting ambient interludes.
The new blue : Pixie Williams reimagined.
Mark: NZ's first number one pop song vocalist and wāhine Māori artist gets a musical tribute from contemporary NZ artists, most of them Wgtn based. Lovely faithful renditions from locals like Louis Baker, Lisa Tomlins, Kirsten Te Rito, Amba Holly etc.
Neil: Pixie William's was one of the first ever superstars of the New Zealand music scene. She was a trailblazing pioneer, her song 'Blue smoke' a huge international hit in 1951 covered by many artists, including Dean Martin. A compilation of her work was recently rescued from oblivion called For the record : the Pixie Williams collection, 1949-1951 and rereleased in 2011. 'The New Blue' is a collection of modern NZ artists paying tribute to her and her art, and covering her best known pieces fabulously well with style and panache, faithfully recreating the feeling and mood of her music as well, as the time it was created. A perfectly executed modern nostalgic time machine of an album.
Ignorance / Weather Station
Mark: The Weather Station is the project of singer/songwriter Tamara Lindeman, who has been compared to Joni Mitchell among others. Her critically acclaimed latest album is a song cycle based around the impact of climate change. All of which sounds very po-faced, but the 'Climate grief' is framed alongside relationship heartbreak, and the tracks are all super catchy. Burbling synths and Jazzy Electronica surround her voice, which sounds a bit like 80s Fleetwood Mac, or 90s Sarah McLachlan in places. Destined to be on many Album of the Year lists.
Neil: This collection of heartbroken break up song's steers well clear of the ever-present danger of falling into Cliché or self-indulgent pity. Instead Tamsara Lindeman skilfully overlays her own personal experiences, with the deep sadness at seeing our natural environment so wantonly destroyed in the name of corporate greed. Her approach makes me think of Talk Talk or some of the more melancholic Joni Mitchell albums.
The queen of Italian pop : classic Ri-Fi recordings 1963-1967. / Mina
Mark: Mina was the dominant chart figure in Italian pop for a run of nearly 15 years, and still continues to release albums with an enshrined place in the Italian music spectrum. A huge voice that can sing anything, and an enigmatic and fascinating personality. A great primer compilation that is only the tip of the iceberg that is her massive discography of music.
Neil: In Italy Mina is one of the biggest pop stars ever. Italy's answer to Shirley Bassey or Dusty Springfield. She was a staple of Italian television variety shows and was that country's dominant force in pop music from the 1960's till the mid 70's when she stopped giving public performances, though she has continued to record to this day. This a compilation of hits from the early part of her career and an excellent introduction to her work.
Chemtrails over the country club. / Del Rey, Lana
Mark: I've never understood why people rate her. Take 1 part Nancy Sinatra, 1 part Hooverphonic, 1 part Mazzy Star, add a dash of Julee Cruise & every James Bond theme. Shake and stir over some minimal piano, circa 2000's Trip-hop & soaring strings. I'll admit that her tracks are super catchy and melodic, but there is so much artifice in the lyrics and the 'characters' in the songs. Neil, please explain why I should listen to her…
Neil: Lana Del Rey is one of those artists who polarise opinion. 'Chemtrails over the country club' is her seventh studio album. It is less slick pop, and in many ways an extension of her last release Norman F******** Rockwell. In it she continues to create her own unique version of modern American of fame and fortune & torch song gothic with, of course, a veneer of 50's Americana washed over it all. Any objective review of her output shows that, fan or not, she is clearly and undeniably one of Americas most important musical artists at the moment. The album has already been a huge critical and commercial success.
The Kugels at Breaker Bay. / Kugels
Mark: More Klezmer music from the lauded local quintet. Amazing musicianship as the Classical chamber players cut loose for these rollicking pieces.
Neil: This is the second release from the fabulous Wellington based Kugels the five-piece outfit which specialises in Klezmer and features some of New Zealand' s finest classical musicians in their line-up. For a long time, they have been a bit of a hidden gem in the NZ music scene, but that changed recently when they did a sofa session with Bryan Crump. This latest release really shows how good they are, and includes emotive and atmospheric renditions of both traditional and original Klezmer pieces composed by arts laureate, and renown classical composer, Ross Harris. A highly recommended listen.
Something to feel. / Teeks
Mark: Debut album from the award-winning New Zealand-Māori singer-songwriter, following on from a 2017 EP. With an amazingly distinctive and arresting voice that jumps out and envelopes you immediately, this is a fantastic modern soul album. Funky and propulsive grooves, that flow into soulful meditations on how to forge a path as a man amongst a culture of toxic masculinity. Having just signed with Beyonce's publicist this seems just the beginning of global success.
Neil: The warm, mellow, and soulful voice of New Zealander Teeks has rightfully gained him legions of fans in this country. He describes 'Something to feel' as the album where he opens up and shows his emotional vulnerability and self-awareness, and seeks to free and heal himself from colonised ideas of masculinity, replacing them with te ao Māori ideas, and surrendering to his emotions. As such it is obviously a very personal, introspective, album where he connects with his inner self. There is a lot of love and care put into the resulting album on all fronts, impeccably constructed and produced, and is likely to gain him a global audience.
Shore. / Fleet Foxes
Mark: Their amalgamation of previous SoCal/Folky 60's/70's bands was a taste I never really acquired at the time. The vocal harmonising was pleasant, it was all very beautiful sounding, and you couldn't fault the musicianship. But it all seemed too much of a pastiche at a certain point, and Robin Pecknold's voice never really grabbed me enough to make me get past that. The new album has a bit more sunny-pop elements to it, but the whole pastoral folk-men with beards-singing ballads about mountains was an entire genre I could never get into, so I'll leave this one up to Neil to guide your listening.
Neil: 'Shore' bears all the hallmarks of the Fleet Foxes previous releases, but it also feels different. The sun kissed Californian folk dream is still there, both the light and dark side, but the music and lyrics feel more nuanced and focussed. The glorious interwoven harmonies are also still there, and just as infused with warm grace. The fact that this album was deliberately released to coincide with the autumnal equinox definitely says something about its creators' intentions.
Kologo. / Alostmen
Mark: Ghanaian band Alostmen's music is based around the Frafra traditions of the kologo, a stringed lute, and using traditional instrumentation in entirely new ways. Rhythmic beats weave in and out of plucked instruments, Stax styled horns, and rap interludes. Apparently more than half of Ghana's population is under 25, and this generation is re-shaping traditional music, melding all sorts of outside influences to create something new and exciting.
Neil: An infectiously, trance rhythmic, get up and move-your-body-and-dance album from the Ghanaian outfit. Overlaid with rap and occasional strings, supplied by the bandleader Stevo Atambire's. Kologo (his hand made two-stringed lute) is a raw, gritty, and irresistible release.
Optimisme. / Songhoy Blues
Mark: Amazingly propulsive guitar rock from this exiled Northern Mali band, who featured on the Late Show with Stephen Colbert earlier this year. Full of politically charged lyrics, incendiary solos, and anthemic tracks. Definitely worth a listen if you're an old school rocker into Led Zeppelin or Jethro Tull.
Neil: An album that crosses musical and cultural boundaries at will. 'Optimisme' is a joyous explosion of an album. Driving percussion, scorching guitar riffs, political, social and personal lyrics, sung in several languages that fit in perfectly with the music, and never sound laboured or preachy. The music is exhilarating and unstoppable, and you cannot but help feel that many huge stadium acts would be jealous and in awe of the energy pouring out of this release.