Coming to Te Papa on the 12th of June there will be the ultra-rare chance to see 180 surrealist masterpieces from Museum Boijmans Van Beuningen in Rotterdam.
The Te Papa Surrealist exhibition runs until 31 October in Te Papa's gallery, Toi Art. Te Papa is the only venue in the Asia Pacific region to host the exhibition, and as a city we're incredibly lucky to have this opportunity to view these artworks — which include sculpture, furniture, paintings, graphic design, prints, and photography.
Surrealist Art at Te Papa Exhibition
This exhibition features major works by all key surrealist artists such as Salvador Dalí, René Magritte, Marcel Duchamp, Leonora Carrington, and Man Ray.
About Surrealism
Pure psychic automatism, is how co-founder of André Robert Breton French writer and poet and author of the First Manifesto of Surrealism (Manifeste du Surréalisme) defined Surrealism:
Psychic automatism in its pure state, by which one proposes to express — verbally, by means of the written word, or in any other manner — the actual functioning of thought. Dictated by thought, in the absence of any control exercised by reason, exempt from any aesthetic or moral concern.
Surrealism was birthed from the fiery remnants of the Dada movement, which was a direct reaction to the propaganda and mechanised slaughter of the First World War. Dada was a mirror to the insanity of the world at the time: the Dadaists saw society's embrace of progress and rationalism as the problem, and so the movement was anti-idealistic, anti-rational and anti-aesthetic.
Both Surrealism and Dada shared a lot in common — they both incorporated a condemnation of Western logic and reason. However, whilst the Dadaists were unfocused and often nonsensical with a deep suspicion of meaning, the Surrealists were linked to the works of Freud and Jung and were often attempting to tap into the unconscious subliminal world; trying to create images that represented the dream world's mysteries and secrets and finding powerful motivation for looking for meaning in those subconscious worlds. Both movements served as core precursors to today's art world, and many modern art movements such as performance art and post modernism originated in these movements.
To get you fully informed before you go along to the exhibition, Wellington City Libraries has an extensive collection of Surrealist books. We've highlighted a few below, but you can also browse them on our catalogue: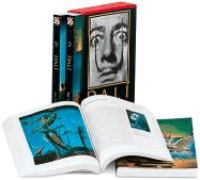 Salvador Dali : 1904-1989 / Descharnes, Robert
"Picasso called Dali ""an outboard motor that's always running."" Dali thought himself a genius with a right to indulge in whatever lunacy popped into his head. Painter, sculptor, writer, and filmmaker, Salvador Dali (1904-1989) was one of the century's greatest exhibitionists and eccentrics. He was one of the first to apply the insights of Sigmund Freud and psychoanalysis to the art of painting, approaching the subconscious with extraordinary sensitivity and imagination. " (Adapted from Catalogue)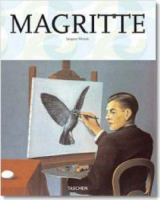 René Magritte, 1898-1967 / Meuris, Jacques
"The works of Rene Magritte (1898 – 1967) and the ideas that underlie them are a special case both in the history of modern art and in surrealist painting. In the search for the ""mystery"" in which things and organisms are enveloped, Magritte created pictures which, taking everyday reality as their starting point, were to follow a different logic from that to which we are accustomed. Magritte depicts the world of reality in such unsecretive superficiality that the beholder of his pictures is forced to reflect that the mystery of it is not evoked by some sentimental transfiguration, but rather by the logic of his thoughts and associations. " (Adapted from Catalogue)
The Duchamp book / Parkinson, Gavin
"Marcel Duchamp (1887-1968) was, without doubt, one of the most influential and controversial artists of the twentieth century. No other figure has attracted such a wealth of often contradictory interpretation and commentary. Associated with Cubism, Dada and Surrealism and widely seen as a forerunner of conceptual art, he avoided being too closely allied with any one movement. Credited with the invention of the 'readymade' and a champion of what he termed 'non-retinal art,' he was responsible for some of the most iconic works of his era." (Adapted from Catalogue)
Leonora Carrington : surrealism, alchemy and art / Aberth, Susan
"This, the first book on Leonora Carrington (b. 1917), provides a fascinating overview of this intriguing artist's life and rich body of work. Carrington's preoccupation with alchemy and the occult, and the influence of indigenous Mexican culture and beliefs on her production are all explored." (Adapted from Catalogue)
Man Ray : photography and its double
"Man Ray delighted the avant-garde of the 1920s and 1930s with daring, creative experimentation. He was the first Surrealist photographer, a gifted rebel with an incisive eye and a passion for freedom and pleasure.This outstanding monograph sheds new light on Man Ray's photographic genius — incredibly, around one third of these images have never before been published. Visually spectacular and intellectually stimulating it shatters the myth — cultivated by Man Ray himself — that his photographic creativity resulted from timely mistakes and chance occurrences." (Adapted from Catalogue)
The age of light / Scharer, Whitney
"A novel inspired by the life of the Vogue model-turned-renowned photographer finds Lee Miller relocating to 1929 Paris, where she becomes the muse and colleague of the mercurial surrealist, Man Ray." (Adapted from Catalogue)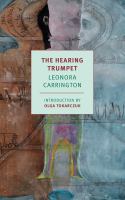 The hearing trumpet / Carrington, Leonora
"The Hearing Trumpet is the story of 92-year-old Marian Leatherby, who is given the gift of a hearing trumpet only to discover that what her family is saying is that she is to be committed to an institution. But this is an institution where the buildings are shaped like birthday cakes and igloos, where the Winking Abbess and the Queen Bee reign, and where the gateway to the underworld is open. It is also the scene of a mysterious murder. Occult twin to Alice in Wonderland, The Hearing Trumpet is a classic of fantastic literature that has been translated and celebrated throughout the world." (Adapted from Catalogue)