Please, sir, I want some more
Below you'll find some of our picks of the newly added fiction titles, including a timely modern-day reimagining by Keisha Bush of Charles Dickens' Oliver Twist — No heaven for Good Boys, set in Senegal. Drawn from real life events, the novel, like its inspiration, explores the links between extreme poverty, cruelty and exploitation and the power of small, tender acts of kindness. It's all very unsurprisingly Dickensian and sadly shows that whilst time moves on, in many ways human cruelty will always be there — a poignant and moving work.
Other highlights this month include The Great British Bake Off's Mel Giedroyc's debut novel — The best things — about a family who lose everything financially only in turn to find themselves. The book is  loosely based on Mel's own personal experiences. Also this month on our list is bestselling author Mike Gayle's latest outing — All the lonely people — which looks set to be another very popular book from  the author of Turning forty.
Brother sister mother explorer : a novel / Figueroa, Jamie
"In the tourist town of Ciudad de Tres Hermanas, in the aftermath of their mother's passing, two siblings spend a final weekend together in their childhood home. Seeing her brother, Rafa, careening toward a place of no return, Rufina devises a bet: if they can make enough money performing for privileged tourists in the plaza over the course of the weekend to afford a plane ticket out, Rafa must commit to living. If not, Rufina will make her peace with Rafa's own plan for the future, however terrifying it may be. As the siblings reckon with generational and ancestral trauma, set against the indignities of present-day prejudice, other strange hauntings begin to stalk these pages: their mother's ghost kicks her heels against the walls; Rufina's vanished child creeps into her arms at night; and above all this, watching over the siblings, a genderless, flea-bitten angel remains hell-bent on saving what can be saved." (Catalogue)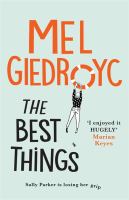 The best things / Giedroyc, Mel
"Sally Parker is struggling to find the hero inside herself. All she wants to do is lie down. Her husband Frank has lost his business, their home and their savings, in one fell swoop. Their bank cards are being declined. The children have gone feral. And now the bailiffs are at the door. What does an ordinary woman do when the bottom falls out? Sally Parker is about to surprise everybody, most of all herself." ( Adapted from Catalogue)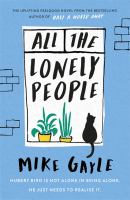 All the lonely people / Gayle, Mike
"In weekly phone calls to his daughter in Australia, widower Hubert Bird paints a picture of the perfect retirement, packed with fun, friendship and fulfilment. But Hubert Bird is lying. The truth is day after day drags by without him seeing a single soul. Until, that is, he receives some good news – good news that in one way turns out to be the worst news ever, news that will force him out again, into a world he has long since turned his back on. Now Hubert faces a seemingly impossible task: to make his real life resemble his fake life before the truth comes out." (Adapted from Catalogue)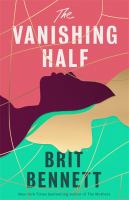 The vanishing half / Bennett, Brit
"The Vignes twin sisters will always be identical. But after growing up together in a small, southern black community and running away at age sixteen, it's not just the shape of their daily lives that is different as adults, it's everything: their families, their communities, their racial identities. Many years later, one sister lives with her black daughter in the same southern town she once tried to escape. The other secretly passes for white, and her white husband knows nothing of her past. Still, even separated by so many miles and just as many lies, the fates of the twins remain intertwined." (Adapted from Catalogue)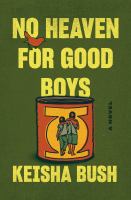 No heaven for good boys : a novel / Bush, Keisha
"Six-year-old Ibrahimah loves snatching pastries from his mother's kitchen, harvesting string beans with his father, and searching for sea glass with his sisters. But when he is approached in his rural village one day by Marabout Ahmed, a seemingly kind stranger and highly regarded teacher, the tides of his life turn forever. Ibrahimah is sent to the capital city of Dakar to join his cousin Tienne in studying the Koran under Marabout Ahmed for a year, but instead of the days of learning that Ibrahimah's parents imagine, the young boys, called Talib, are forced to beg in the streets in order to line their teacher's pockets. To make it back home, Tienne and Ibrahimah must help each other survive both the dangers posed by their Marabout, and the darker sides of Dakar: threats of black-market organ traders, rival packs of Talib, and mounting student protest on the streets. Drawn from real incidents and transporting readers between rural and urban Senegal." (Adapted from Catalogue)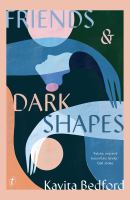 Friends & dark shapes / Bedford, Kavita
"A group of friends moves into a share house in Redfern. They are all on the cusp of thirty and big life changes, navigating insecure employment and housing, second-generation identity, online dating and social alienation — and one of them, our narrator, has just lost her father. How do you inhabit a space where the landscape is shifting around you, when your sense of self is unravelling? What meaning does time have in the midst of grief?  Through emotionally rich vignettes, tinged with humour, Friends & Dark Shapes sketches the contours of contemporary life. It is a novel of love and loss, of constancy and change. Most of all, it is about looking for connection in an estranged world." (Adapted from Catalogue)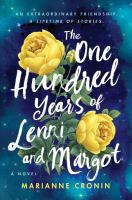 The One Hundred Years of Lenni and Margot / Cronin, Marianne
"Seventeen-year-old Lenni Pettersson lives on the Terminal Ward at the Glasgow Princess Royal Hospital. Though the teenager has been told she's dying, she still has plenty of living to do. Joining the hospital's arts and crafts class, she meets the magnificent Margot, an 83-year-old, purple-pajama-wearing, fruitcake-eating rebel, who transforms Lenni in ways she never imagined. As their friendship blooms, a world of stories opens for these unlikely companions who, between them, have been alive for one hundred years." (Adapted from Catalogue)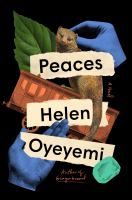 Peaces / Oyeyemi, Helen
"When Otto and Xavier Shin declare their love, an aunt gifts them a trip on a sleeper train to mark their new commitment — and to get them out of her house. Setting off with their pet mongoose, Otto and Xavier arrive at their sleepy local train station, but quickly deduce that The Lucky Day is no ordinary locomotive. Their trip on this former tea-smuggling train has been curated beyond their wildest imaginations, complete with mysterious and welcoming touches, like ingredients for their favorite breakfast. They seem to be the only people onboard, until Otto discovers a secretive woman who issues a surprising message." (Adapted from Catalogue)