Wellington is teeming with wildlife, from mountains to the sea. Celebrate it with the City Nature Challenge!
Started in 2016, the City Nature Challenge has two parts: the first is observational, with participants setting out into the wilds–and back gardens–of Wellington to document as many plants and animals as they can via the iNaturalist app. Part two begins directly afterwards, and is based around identification.
Keen to be involved? It's easy: just download the iNaturalist app and join the Wellington City Nature Challenge group! Part one begins on 30 April and runs until 3 May. And if you need help with the iNaturalist app, you can visit our drop-in session at Wadestown Library on Saturday, 1 May.
Several librarians have been kind enough to put together blogs about their own City Nature Challenge experiences. Check out Leif Hōne's excellent blog below!
---
Leif Hōne
Kia ora e hoa mā!!
Joining me today is the iNaturalist app which brings about awareness of the Council's Nature in the City programme. This programme is desgined to draw in rangatahi and interested parties, in identifying and documenting the city's wildlife so that we can use this data captured to better understand the challenges being faced and how we can meet those challenges. It's all about your part that you'll play by participating.
Before embarking on this challenge, I want to predict what I think I will see out there in the wilds haha. I live near Tui and other birds, so I am guessing I will be able to spot a lot of harakeke bushes (flax), perfect for doing raranga – if they're big enough, and if Hineiwaiwa allows.
I also think I will see lots of introduced species of tree and shrub that may overtake our native collections. This is unfortunately a common reality across Aotearoa, but I am hoping my prediction for the area I'm located in will be wrong. I will need to climb Mt. Ahumairangi and scope it out! Lesh go!
Get out there yourselves and enjoy identifying native and non-native species of plant life, and having fun! Learning is ka pai.
---
Related Resources
Wildlife of New Zealand / Suisted, Rob
"Wildlife of New Zealand includes not merely the flagship species but a unique assembly of fascinating plants and animals that have evolved amid habitats ranging from alpine peaks, open scrub and subtropical forest to wetlands, rocky or sandy shores and the open Pacific. Well researched and informative captions from Matt Turner make this not only a stunning photographic collection, but also a very useful reference." (Catalogue)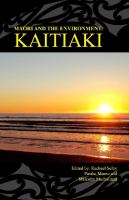 Māori and the environment : kaitiaki
"The New Zealand environment has been allowed to deteriorate, but it is not too late to undo the damage. This book advocates the adoption of the kaupapa of kaitiakitanga (guardianship) to preserve what is left and to restore the lakes, streams, rivers, wetlands, and foreshore of New Zealand." (Catalogue)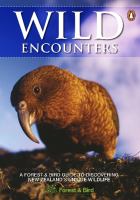 Wild encounters : a Forest & Bird guide to discovering New Zealand's unique wildlife.
"Wild Encounters is your complete guide to more than twenty of the best nature experiences New Zealand has to offer. Each entry contains maps, travel details and what to see and do, all accompanied by beautiful photographs." (Catalogue)