I'm Mark, the Customer Specialist for Music & Film at Wellington City Libraries. Here is some of the new material we have been buying for the Music collection at our CBD Te Awe library. My colleague Neil & I decided to do some quick reviews of some new titles. Our limit was a couple of lines only. Do we actually carefully appraise & select the latest new music releases for your listening pleasure? Or do we just buy every third item on the list and hope it works out? Do we actually know anything about new music? Can you encapsulate an entire album in just one line? Read on to find out…
[Ed. Sadly we could not contain Neil's exuberance to only one line for these reviews. We apologise in advance].
All bets are off. / Aphek, Tamar
Neil: Well I have to confess I don't know much about the Israeli music scene, but if it's all this good I need to seek more out. This is Tel- Aviv power pop trio Tamar Aphek's debut album. It follows the grunge loud quiet format, think a modern Zeppelin or Nirvana but fronted by P. J. Harvey.
Mark: Rising star Aphek, a key figure in the Israeli underground scene, releases her debut album on the legendary Kill Rock Stars label. Fuses emotional, social & global concerns in a melange of crooning vocals, fuzzy indie rock, distorted basslines and Jazz riffs. Catchy.
Neil Young archives. Vol. II, 1972-1976. / Young, Neil
Neil: In the early to mid 70's Young's prodigious creativity was at a peak it was such that he could shelve for decades fabulous albums like the only just released Homegrown. This box set of rarities, out takes, alternative versions and unreleased tracks is a fitting demonstration of just how on fire creatively he was at this period. In short, a must listen if you are a Neil Young fan.
Mark: 10-CD box set follows 2009's The Archives Vol. 1 1963–1972, and covers a three-and-a-half-year release period from 1972–1976. 131 tracks. 63 previously unreleased, including alternate & live versions, with only 12 songs never been released in any form before. Is this value for money if you're a Neil Young fan? Don't worry, we bought it so you didn't have to…
Little oblivions. / Baker, Julien
Neil: Julien Baker's third album features for the first time a full band so it is a big departure from the acoustic alt folk roots of her previous two outings. However, the brutal personal honesty of her lyrics is still there, making this universally lauded album both a captivating and unsettling listen.
Mark: After critical breakout Matador album, 2017's Turn Out the Lights, Baker builds a larger musical palette around her lacerating narratives of self recrimination, substance abuse, and faith.
As the love continues. / Mogwai (Musical group)
Neil: The mighty Mogwai release their tenth album and score their first UK number one album in the process. The traditional trademark slow build up to a mountainous wall of sound, starting with and tempered by sad melancholic harmony is very much in presence in this new work. Which feels like they are building on past structures and forms rather than diving into new worlds.
Mark: More atmospheric noodling. If that's your thing you'll enjoy this.
Collapsed in sunbeams. / Parks, Arlo
Neil: A cool, chilled, and accomplished debut by the twenty-year-old London poet Arlo Parks. Perhaps just a little bit too radio friendly for my tastes, but seemingly Michelle Obama is a big fan, so who am I to judge.
Mark: Debut studio album by British singer-songwriter Arlo Parks. 'Next Big Thing' status. Catchy beats, positive messages. Lily Allen meets Corine Bailey Rae.
The raw & the cooked. / Fine Young Cannibals
Neil: Rerelease of one of the eighties defining classic pop albums, packed with hits galore and memorable catchy tunes. It proved to be their last album (they only made two) but they had already left their mark on eighties pop history.
Mark: Deluxe reissues of the only 2 albums (1st album here) from the iconic Birmingham band that were huge in the 80s. 29 bonus tracks for the first album (including B-sides, remixes, BBC sessions and more) and 22 extra tracks for The Raw & The Cooked. Nice sets if you were fans of their funky soul tinged rock, and the unique voice of Roland Gift.
Flow state. / Sultana, Tash
Neil: 23-Year-old Melbourne based former busker Tash Sultana is the perfect example of the term overnight success, after posting a performance on you tube, she gained 10000 followers overnight. This is her R&B flavoured, radio friendly obviously highly commercial debut album. She plays all the instruments and sings all the vocals on the release.
Mark: Debut album from Australian singer-songwriter-multi-instrumentalist-guitar whizz. More Neo soul/RnB-ish, but she threads in enough guitar workouts to satisfy Rock fans. A myriad of styles & genres sometimes collide. A prelude of what was to follow on 2021's Terra Firma [On Order].
Not your muse. / Celeste
Neil: Smokey atmospheric vocals are all over the heavily played artists debut album. (She's done Christmas adverts and sport break music links) But within and behind the commercial gloss and glitz there sounds to be a great artist with real depth and heart at work. A soul singer who has the potential to be more than just a mainstream star.
Mark: British-Jamaican Celeste is a 2019 Rising Star Brit Award & BBC Sound Of 2020 winner. Another Neo-soul debut album. Perhaps too obvious with its influences in places, but has its share of stand out tracks like 'Tonight, Tonight' & 'Stop this Flame' that draw you in, and hint at something stronger at play.
That's life. / Nelson, Willie
Neil: This album is Willie's second album that features him covering Frank Sinatra songs. It's a difficult feat to pull off without sounding like a bad Frank Sinatra copy or murdering the songs by losing their uniqueness, but by doing the tracks in his own inimitable style he effortlessly succeeds in making them his own. Interesting fact: Willie Nelson used to cheer up a downbeat Johnny Cash by phoning him up late at night and telling him dirty jokes.
Mark: If you liked 2018's My Way, this is more of the same. Willie sings Sinatra. His way.
The RCA albums 1977-1985, with bonus tracks. / King, Evelyn "Champagne"
Neil: A Box set of the disco diva Queen Evelyn "Champagne" King's RCA albums. A lot in there, with some classic disco glitterball tracks amongst them.
Mark: One of Allmusic's Best of 2020 Archival releases. Chronicles her long run with RCA Victor highlighted by 20 charting singles and a trio of Top Ten R&B LPs through 1986. At the forefront of the evolution of post-disco soul/R&B, she worked with upcoming producers using new synth technologies & sounds that would shape the sound of 1980's soul-Pop.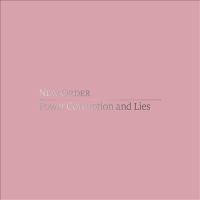 Power corruption and lies. / New Order
Neil: New Order's second album is often regarded by fans as one of their finest. It still has tracks that definitely have Joy Division elements to them such as Ultraviolence and synth atmospheres that could easily have fitted into closer but it also has the beginnings of their new musical direction and Bernard Sumner is still trying to find his own lyric writing voice. That all said it is a brilliant album that shows the green dance shoots taht found their total reinvention in albums like the Studio 54 inspired Technique. This new release features loads of previously rare or unreleased live and other material.
Mark: Seminal dance-rock album given the Super-Deluxe treatment. Another entry from Allmusic's Best of 2020 Archival releases. The remastered album is the first one made from the original master tapes. Unreleased tracks, a Peel session & an impressive amount of video content.
Good woman / Staves
Neil: Know as an innovative folk trio, The Staves further push the boundaries of that particular genre further out in this new release so much so that it would be difficult to still call them folk artists. Their beautiful overlocking harmonies remain, and the lyrics reveal a newly found deeper emotional honesty and rawness. A band moving towards something very new.
Mark: First original album in 6 years for England-based sisters. More soft rock than folk at this point, as lovely unison harmonies surround Laurel Canyon pop sounds that focus on rising above the emotional travails of life.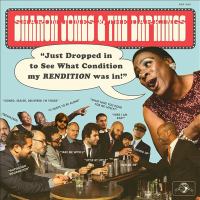 Just dropped in (to see what condition my rendition was in) / Jones, Sharon
Neil: The album sounds just like a work released by some Motown Era label, but this is actually an album of modern song covers from artists like Prince and Janet Jackson the trick is they are done by the sadly deceased soul Singer. The analogue production gives them authentic sounding 60 grit and a crackle and Sharon's years of club singing give her the musical chops to pull it off.
Mark: Points for the clever title. A great posthumous collection of the late soul singer's cover songs. She had that rare ability of all great singers to stamp their own personality on a song, no matter how iconic the original performance.
Magic. / Oneohtrix Point Never
Neil: Splicing, looping, sampling Daniel Lopatin's latest album employs all his trademark tricks, just when you think a track is settling down it moves on to something else endlessly shifting and moving to great effect. An experimental album constructed from fragments and a perfect introduction to his work.
Mark: I don't even understand the Pitchfork review about this album, let alone the music itself. Like someone working their way through a radio dial…
Time outtakes / Brubeck, Dave
Neil: 'Time Out' is one of the most popular, instantly recognizable, and iconic jazz albums of all time. 'Time outtakes' gives fans a fascinating look behind the scenes as the album slowly evolves from rough ideas and jams to slowly become the masterpiece it is.
Mark: An album of previously unheard recordings from the sessions of one of Jazz's most iconic albums, 1959's Time Out. Five alternate versions, and two tracks that didn't make the final album, show the band trying to carve out the direction they wanted to go as they grapple with the rhythmic complexities of the tunes. A fascinating listen for Jazz fans.
Cuba : music and revolution : culture clash in Havana, Cuba : experiments in Latin music 1975-85. Vol. 1
Neil: The hot bed of radical, musical invention that was the Cuban music scene in this period is fully on show in this compilation. Western genres and styles are taken mutated, fused, and melded into the already vibrant Cuban scene creating unique and new sounds. You can hear the long tail echoes of this explosion all over the place.
Mark: Compiled by DJ Gilles Peterson and Soul Jazz Records founder Stuart Baker, this compilation tracks the history of Cuban music post the pre-revolutionary Buena Vista Social Club, proving a wealth of innovative and adventurous music was still being made under a repressive regime.
For the first time. / Black Country, New Road
Neil: Jagged, angular post punk debut album with nods to prog rock drumming and Jewish Klezmer music. Coupled with mercurial vocals and lyrics, it all makes for a marmite album if I ever heard one. Check it out to see what side you are on.
Mark: The genre bending (post-punk, free jazz, klezmer, math rock) 7-piece band have already been hailed as delivering one of the best albums of 2021. Only 6 tracks, but those tracks are full of genre shifts, instrumental breaks, opaque lyrics and adventurous exploration that defies expectations. Maybe not to everyone's taste but, as the reviews say, 'undeniably original' which these days is a achievement itself.
Isles. / Bicep
Neil: Lush, lavish, melodic dance floor electronica with solid beats from Northern Ireland. The album pulls off that Holy grail of dance music that only a few acts like Aphex Twin can do, by being simultaneously interesting on and off the dance floor.
Mark: Northern Irish DJs keeping the dancefloor alive during Lockdown. The beats have enough edge to escape fading into a background playlist.
Love is the king. / Tweedy, Jeff
Neil: During lockdown with his family the Wilco frontman used his sons Sammy and Spencer as musical cohorts to him help create this mellow country infused album with loneliness and longing as its driver. It also celebrates human connectedness and solace in Jeff's personal musical snapshot of our times.
Mark: More tedium from Tweedy. If you like Wilco's post-Jay Bennett albums then probably you'll like Tweedy's solo efforts.
OK human. / Weezer
Neil: The fourteenth album by the American rockers is a quirky 38-piece orchestra pandemic fallout album with numerous references musical and otherwise to things like Pet Sounds, Serge Gainsbourg and even George Orwell's 1984. Despite the heavy orchestration and shining through it, the album is undeniably and unmistakably a Weezer release.
Mark: Guitar strings are swapped for Classical ones as Rivers Cuomo gives us his unique take on living in the Covid era. Many bands choose to put strings to old songs rather than new ones, but the uplifting nature of these songs suits the change of musical pace. Moody, yet catchy at the same time.
On all fours. / Goat Girl
Neil: Swirling psychedelic guitars, accompanied by shimmering electronics coupled with angry lyrics deliberately obscured by mock cheerfulness. Make goat Girl's album an intentionally strange, off kilter listen with discordant lyrics to match often contrasted by sweet vocal deliveries. I rather enjoyed it.
Mark: Post-punk London quartet. The follow-up to their acclaimed 2018 self-titled debut sees a more mature politicized bent that digs into topics like climate change, toxic culture, identity, and mental health, all underpinned by some great playing & confident layered vocals. As relevant and interesting as the more acclaimed punk of Fontaines D.C.
New York. / Reed, Lou
Neil: A reissue of Lou Reed's 1989 album, described as a protest album with the background being Reagan's America and the HIV/ AIDs epidemic but unsurprisingly this is very much a protest album on Reeds own terms. The music is bleak and the lyrics often nihilistic about futility, fear, and darkness but there is no doubt that his legendary song writing skills are used to their full effect.
Mark: Regarded as the pinnacle of his solo career, this Deluxe edition 3CD+DVD+LP package features a 2020 remaster, a live version of the entire album, and another disc non-album tracks & 'Rough Mixes' of tracks from the album. The DVD includes The New York Album a concert video that was originally released in 1990 on VHS and Laserdisc but has never been available on DVD. Sadly many of the themes on this album still resonate within today's American landscape.
.