"Our ways are not your ways, and there shall be to you many strange things. Listen to them — children of the night. What music they make"
– Dracula referring to the howling of the wolves to Jonathan Harker.
The 1764 novel The Castle of Otranto by Horace Walpole is commonly regarded as the first ever Gothic novel and since then the genre, defined by heightened emotional states, pleasurable terror, elements of romanticism and often containing one or several of the following elements: churchyards, coffins, graveyards, skeletons or ghosts, has had enduring popularity. Some of the most iconic, popular, and influential books of all time are encompassed in its arms such as Dracula, Northanger Abbey, Rebecca,  Dr Jekyll and Mr Hyde to name but a few. This popularity has endured and below is our very small collection of modern gothic novels for your delight, edification and to chill your blood and freeze your soul.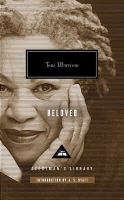 Beloved / Morrison, Toni
"Sethe was born a slave and escaped to Ohio, but eighteen years later she is still not free. She has borne the unthinkable and not gone mad, yet she is still held captive by memories of Sweet Home, the beautiful farm where so many hideous things happened. Meanwhile Sethe's house has long been troubled by the angry, destructive ghost of her baby, who died nameless and whose tombstone is engraved with a single word: Beloved. Sethe works at beating back the past, but it makes itself heard and felt incessantly in her memory and in the lives of those around her." (Adapted from Catalogue) Also available as an eBook.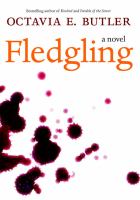 Fledgling : a novel / Butler, Octavia E
"An apparently young, amnesiac girl whose alarmingly un-human needs and abilities lead her to a startling conclusion: she is in fact a genetically modified, 53-year-old vampire.  Forced to discover what she can about her stolen former life, she must at the same time learn who wanted–and still wants–to destroy her and those she cares for, and how she can save herself. Fledgling is a captivating novel that tests the limits of otherness and questions what it means to be truly human." (Adapted from Catalogue) Also available as an Audiobook.
Mexican gothic / Moreno-Garcia, Silvia
"Lovecraft meets the Bronte's in Latin America." After receiving a frantic letter from her newly-wed cousin begging for someone to save her from a mysterious doom, Noem Taboada heads to High Place, a distant house in the Mexican countryside. Her only ally in this inhospitable abode is the family's youngest son. There are many secrets behind the walls of High Place. The family's once colossal wealth and faded mining empire kept them from prying eyes, but as Noem digs deeper she unearths stories of violence and madness. And Noem , mesmerized by the terrifying yet seductive world of High Place, may soon find it impossible to ever leave this enigmatic house behind." (Adapted from Catalogue)
The night circus : a novel / Morgenstern, Erin
"The circus arrives without warning. No announcements precede it. It is simply there, when yesterday it was not. Within the black-and-white striped canvas tents is an utterly unique experience full of breathtaking amazements. And it is only open at night. But behind the scenes, a fierce competition is underway–a duel between two young magicians, Celia and Marco, who have been trained since childhood expressly for this purpose by their mercurial instructors. Unbeknownst to them, this is a game in which only one can be left standing, and the circus is but the stage for a remarkable battle of imagination and will. " (Adapted from Catalogue) Also available as an eBook.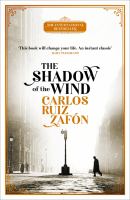 The shadow of the wind / Ruiz Zafón, Carlos
"Hidden in the heart of the old city of Barcelona is the 'Cemetery of Lost Books', a labyrinthine library of obscure and forgotten titles that have long gone out of print. To this library, a man brings his 10-year-old son Daniel one cold morning in 1945. Daniel is allowed to choose one book from the shelves and pulls out 'The Shadow of the Wind' by Julian Carax. But as he grows up, several people seem inordinately interested in his find. Then, one night, as he is wandering the old streets once more, Daniel is approached by a figure who reminds him of a character from the book, a character who turns out to be the devil. This man is tracking down every last copy of Carax's work in order to burn them." (Adapted from Catalogue) Also available as an eBook.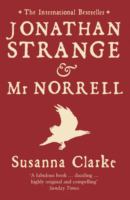 Jonathan Strange & Mr Norrell / Clarke, Susanna
"The year is 1806. England is beleaguered by the long war with Napoleon, and centuries have passed since practical magicians faded into the nation's past. But scholars of this glorious history discover that one remains- the reclusive Mr Norrell whose displays of magic send a thrill through the country. Proceeding to London, he raises a beautiful woman from the dead and summons an army of ghostly ships to terrify the French. Yet the cautious, fussy Norrell is challenged by the emergence of another magician- the brilliant novice Jonathan Strange. Young, handsome and daring, Strange is the very opposite of Norrell. So begins a dangerous battle between these two great men which overwhelms the one between England and France. And their own obsessions and secret dabblings with the dark arts are going to cause more trouble than they can imagine." (Adapted from Catalogue) Also available as an eBook.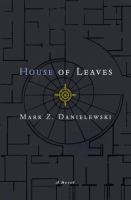 Mark Z. Danielewski's House of leaves / Danielewski, Mark Z
"A blind old man, a young apprentice working in a tattoo shop, and a mad woman haunting an Ohio institute narrate this story of a family that encounters an endlessly shifting series of hallways in their new home, eventually coming face to face with the awful darkness lying at its heart. Of course, neither Pulitzer Prize-winning photojournalist Will Navidson nor his companion Karen Green was prepared to face the consequences of that impossibility, until the day their two little children wandered off and their voices eerily began to return another story — of creature darkness, of an ever-growing abyss behind a closet door, and of that unholy growl which soon enough would tear through their walls and consume all their dreams." (Catalogue)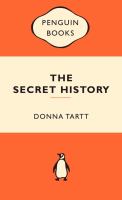 The secret history / Tartt, Donna
"Donna Tartt's The Secret History is the original American campus novel. When Richard Papen joins an elite group of clever misfits at his New England college, it seems he can finally become the person he wants to be. But the moral boundaries he will cross with his new friends – and the deaths they are responsible for – will change all of their lives forever. The Secret History recounts the terrible price we pay for mistakes made on the dark journey to adulthood." (Adapted from Catalogue)