You may have heard American forensic pathologist and crime writer Judy Melinek and her husband and co-author TJ Mitchell interviewed by Kim Hill on Radio New Zealand at the end of March. They're the writing sensations behind the Jessie Teska forensic mystery books — and they're coming to Newtown Library!
The couple will part of a panel discussion in an exciting line-up that includes three-time Ockhams New Zealand Book Awards listee Brannavan Gnanalingam, 2019 Ngaio Marsh Award and Ockhams winner Dame Fiona Kidman, and 2021 Ockhams long listee Sally J Morgan.
We're so excited to host all these crime-writing luminaries, and in subsequent posts we'll be profiling them all, but because they were recently interviewed on Radio New Zealand, we thought we'd kick off our panellist profiles with Judy Melinek and T.J. Mitchell — two authors with storied pasts who relocated to Wellington from America in July 2020.
Judy Melinek is a doctor and forensic pathologist who trained in forensics at the New York City Office of Chief Medical Examiner. Her working life is the subject of the memoir Working Stiff: Two Years, 262 Bodies, and the Making of a Medical Examiner, co-authored with her husband, writer T.J. Mitchell, and the two also collaborate on their series of novels featuring medical examiner Jessie Teska. Today Dr. Melinek performs autopsies as a forensic pathologist in Wellington, New Zealand.
T.J. Mitchell, as well as being a bestselling author, also has a past as a scriptwriter for Hollywood. To hear more about their remarkable lives and times and how actual forensic practice informs their fictional works, pop along to our Newtown Mystery in the Library event!
Listen to Kim Hill's interview with this intriguing pair of authors (18 min.)
Please note "Mature/ adult issues of a challenging nature" may be discussed.
Browse their work below:
Working stiff : two years, 262 bodies, and the making of a medical examiner / Judy Melinek and T.J. Mitchell
"Dr. Judy Melinek began her training as a New York City forensic pathologist. While her husband and their toddler held down the home front, Judy threw herself into the fascinating world of death investigation–performing autopsies, investigating death scenes, including a firsthand account of the events of September 11, the subsequent anthrax bio-terrorism attack, and the disastrous crash of American Airlines Flight 587. An unvarnished portrait of the daily life of medical examiners–complete with grisly anecdotes and chilling crime scenes" (Adapted from Catalogue) Also available as an
eBook
.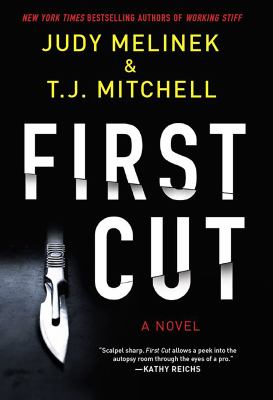 First cut : a novel / Judy Melinek and T.J. Mitchell
"For San Francisco's newest medical examiner, Dr Jessie Teska, it was supposed to be a fresh start. A new job in a new city. A way to escape her own dark past. Instead she faces a chilling discovery when a suspected overdose case contains hints of something more sinister. Jessie's superiors urge her to close the case, but as more bodies land on her autopsy table, she uncovers a constellation of deaths that point to an elaborate plot involving nefarious opioid traffickers and flashy tech titans who got rich off Bitcoin. Autopsy means 'see for yourself,' and Jessie Teska won't stop until she has seen it all – even if it means the next corpse on the table could be her own." (Adapted from Catalogue) Also available as an
eBook
.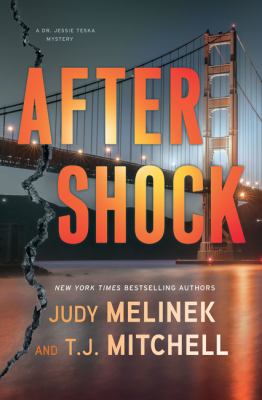 Aftershock / Judy Melinek and T.J. Mitchell
"At first glance, the death appears to be an accident. The body, located on a construction site, rests under a collapsed beam. But when Dr Jessie Teska arrives on the scene, she notices the telltale signs of a staged death. The victim has been murdered. A rising star in the San Francisco forensics world, Jessie is ready to unravel the case, help bring the murderer to justice and prevent them from potentially striking again. But when a major earthquake hits San Francisco right before Halloween, Jessie and the rest of the city are left reeling. And even if she emerges from the rubble, there's no guaranteeing she'll make it out alive. " (Adapted from Catalogue)