"All things are transient here below and frail. Death only standeth fast for evermore"
Lorenzo de' Medici  1449-1492,
One of the wonderful things about the genre of crime fiction is that it knows no geographical borders,  a wellwritten crime book from any part of the globe will stand a good chance of being quickly translated and released into a worldwide market. There is a huge global readership for good crime novels.  And the truly international nature and appeal of a good crime novel is amply demonstrated in this month's crime fiction showcase; in this month's selection we have novels from eight different countries. Ranging from Sweden and Germany to Scotland and Renaissance era Italy we even have a crime novel set in England where HRH Queen Elizabeth is the sleuth.
The family business / Allen, Hania
"In the north of Dundee, DI Dania Gorska is leading the search for a missing boy,  combing the dramatic landscape in hope of finding the child. What they discover in a derelict hut in the hills isn't the boy, but is the remains of a body, chained to a wall. This body isn't the missing child but is identified as another young boy. Dania begins to unearth the old case, determined to discover Cameron's killer and looking for possible connections to the present-day missing child. But as she digs into the past, she realises that the Affleck family are hiding more than they let on and that there are some dark secrets that everyone wants to stay buried." (Adapted from Catalogue)
For the dead / Bengtsdotter, Lina
"Thirty years ago, teenager Paul Bergman was found drowned in Gullspang's lake, and his best friend Francesca vanished from her home. Paul's death was ruled a suicide, and Francesca was never found. DI Charlie Lager is still haunted by childhood memories of a strange house and the missing girl who once lived there.
Convinced that the original investigation was flawed, Charlie is determined to uncover what really happened all those decades ago. But someone out there is willing to do whatever it takes to keep the truth from coming out." (Adapted from Catalogue)
The Windsor knot / Bennett, S. J.
"The morning after a dinner party at Windsor Castle, eighty-nine-year-old Queen Elizabeth is shocked to discover that one of her guests has been found murdered in his room, with a rope around his neck. When the police begin to suspect her loyal servants, Her Majesty knows they are looking in the wrong place. For the queen has been living an extraordinary double life ever since her teenage years. Away from the public eye, she has a brilliant knack for solving crimes. With her household's happiness on the line, her secret must not get out. Can the queen and her trusted secretary Rozie catch the killer, without getting caught themselves?" (Adapted from Catalogue)
City of vengeance / Bishop, D. V.
"Florence. Winter, 1536. A prominent Jewish moneylender is murdered in his home, a death with wide implications in a city powered by immense wealth. Cesare Aldo, a former soldier and now an officer of the Renaissance city's most feared criminal court, is given four days to solve the murder: catch the killer before the feast of Epiphany – or suffer the consequences. During his investigations Aldo uncovers a plot to overthrow the volatile ruler of Florence, Alessandro de' Medici. Can Aldo stop the conspiracy before anyone else dies, or will his own secrets destroy him first?" (Adapted from Catalogue) Also available as an Audiobook .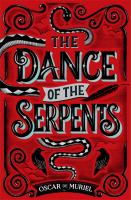 The dance of the serpents / De Muriel, Oscar
"December, 1889. There have been many bad days in Edinburgh police's secret subdivision 'The Commission for the Elucidation of Unsolved Cases Presumably Related to the Odd and Ghostly'. But today is surely the worst. Because the exiled English Inspector Ian Frey, and his Scottish boss 'Nine-Nails' McGray are summoned to a meeting in the middle of the night with the Prime Minister himself. And he tells them that Queen Victoria  wants them both dead. To be pardoned they must embark on a mission so dangerous that they might be saving Her Majesty the job of executing them. A conspiracy within the highest office in the land." (Catalogue)
Jeremiah's bell : a D.C.I. Daley thriller / Meyrick, Denzil
"When rich American hotelier Alice Wenger arrives in Kinloch, some eyebrows are raised and memories are rekindled. Meanwhile, the secretive Doig family live a solitary existence on a remote part of the Kintyre peninsula, without even the basic amenities of modern life. After the family's patriarch plummets to his death, secrets of stolen gold, whisky smuggling, shipwrecks and brutal events going back decades begin to emerge. With emotions running high in Kinloch Police Office, the team must put aside their own problems and get to the bottom of a sickening crime. " (Adapted from Catalogue) Also available as an eBook.
Stasi winter / Young, David
"In 1978 East Germany, nothing is as it seems. The state's power is absolute, history is re-written, and the "truth" is whatever the Stasi say it is. So when the murder of a woman is officially labeled an "accidental death," Major Karin Muller of the People's Police is faced with a dilemma. To solve the crime, she must defy the official version of events. But defying the Stasi means putting her own life–and the lives of her young family–in danger. As the worst winter in history holds Germany in its freeze, Muller must untangle a web of state secrets and make a choice: between the truth and a lie, justice and injustice, and, ultimately, life and death." (Catalogue)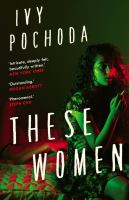 These women / Pochoda, Ivy
"There's Dorian, still adrift after her daughter's murder remains unsolved; Julianna, a young dancer nicknamed Jujubee, who lives hard and fast, resisting anyone trying to slow her down; Essie, a brilliant vice cop who sees a crime pattern emerging where no one else does; Marella, a daring performance artist whose work has long pushed boundaries but now puts her in peril; and Anneke, a quiet woman who has turned a wilfully blind eye to those around her for far too long. The careful existence they have built for themselves starts to crumble when two murders rock their neighborhood." (Adapted from Catalogue) Also available as an eBook.