Kia kaha, kia kotahi ra. As-salaam alaikum.
March 15 marks two years since the Ōtautahi Christchurch mosque attacks, with a national remembrance service, Ko Tātou, Tātou We Are One held in Christchurch over the weekend.
Over the past two years, the librarians at Ngā Kete Wānanga-o-Ōtautahi have also compiled a significant collection of related resources, including documentaries, books and podcasts telling the survivors' stories, as well as those of New Zealand's Muslim community. There are works from broadcasting student Asha Abdi and Al-Noor mosque's Women's Coordinator Jumayah Jones as well as a record of tributes and exhibitions. The full resource list can be viewed here.
Pantograph Punch has also put together "Amplifying Muslim Voices: A Reading List" with a collection of powerful pieces of writing relating to topics including mourning and grief, confronting white supremacy and historical context. Included are works from authors such as Saziah Bashir, Pakeeza Rasheed and Faisal Halabi.
Love and solidarity from everyone here at Te Matapihi Ki Te Ao Nui | Wellington City Libraries.
Select Reading List:
(Thanks to Ngā Kete Wānanga-o-Ōtautahi | Christchurch City Libraries)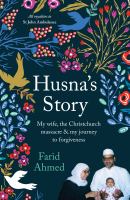 Husna's story : my wife, the Christchurch massacre & my journey to forgiveness / Ahmed, Farid
"Husna Ahmed was a victim of the Christchurch mosque terrorist attack on 15 March 2019. She was shot while looking for her husband, who was in a wheelchair." (Catalogue)
Whoever you are / Fox, Mem
"A celebration of diverse childhoods, and the essential things that make us all the same. Every day all over the world, children are laughing and crying, playing and learning, eating and sleeping. They may not look the same. They may not speak the same language. Their lives may be quite different from each other. But inside, they are all alike." (Adapted from Catalogue)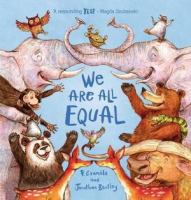 We are all equal / Crumble, P.
"No matter who you are, where you come from, where you live, what you look like, who you love, whether you are small or tall, whether you walk or run, this book celebrates the richness in our differences and the joy that: we are all equal. No matter who you are, where you come from, where you live, what you look like, who you love, whether you are small or tall, whether you walk or run, this book celebrates the richness in our differences and the joy that… we are all equal." (Catalogue)
Along came a different / McLaughlin, Tom
"Reds love being red. Yellows love being yellow. And Blues love being blue. The problem is that they just don't like each other. But one day, along comes a different colour who likes Reds, Yellows and Blues, and suddenly everything starts to change. Maybe being different doesn 't mean you can 't be friends…" (Adapted from Catalogue)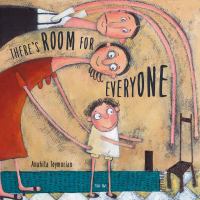 There's room for everyone / Taymourian, Anahita
"If there's room in the world for all the birds in the sky, why do humans always fight for space? A child grows and discovers the world. As he lies awake at night, he sees there's enough room in the sky for all the stars and the moon. When he visits the ocean, he sees there is enough room for all the fish. As he grows up, he doesn't understand why people fight for space. Surely there will always be room for everyone?" (Adapted from Catalogue)
Islam : a short history / Armstrong, Karen
"One of the world's foremost commentators on religious affairs on the history (and destiny) of the world's most misunderstood religion. Karen Armstrong's elegant and concise book traces how Islam grew from the other religions of the book, Judaism and Christianity; introduces us to the character of Muhammed; and demonstrates that for much of its history, the religion has been a force for enlightenment that promoted liberties for women and allowed the arts and sciences to flourish." (Adapted from Catalogue)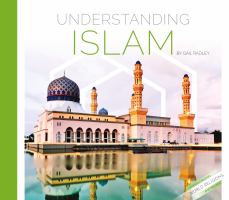 Understanding Islam / Radley, Gail
"Understanding Islam covers the history of Islam and explores how the religion has evolved and expanded. Readers learn about worship practices, women's roles, and the world contributions Muslims have made. This title also discusses the discrimination Muslims have faced in the West, and explores controversies surrounding terrorism. Features include a glossary, references, websites, source notes, and an index." (Adapted from Catalogue)
Islam / Wilkinson, Philip
"Fully updated, this edition encourages kids to explore the world's fastest-growing religion and how its culture and history have shaped the Islamic world. Full color." (Catalogue)