Did you know that 2021 marks 50 years since Apollo 14 touched down on the Moon? Apollo 14 was the third successful lunar journey and faced the added pressure of being the first trip after the unsuccessful Apollo 13 (the one with Tom Hanks). While the mission was based around a series of experiments, it is mostly known as the trip where astronauts played lunar golf!
50 years after Apollo 14, humanity is almost ready to return to the Moon, with NASA planning on making the trip in 2024 as part of wider preparations for visiting Mars. And while it may be too late to book yourself a place on the 2024 flight, that doesn't mean there isn't going to be an increased demand for astronauts in the future! Astronaut training isn't easy, though: most successful applicants have a Masters degree in a STEM field and extensive experience flying jets. You also need to pass the physical.
Still want to be an astronaut? If so, you've come to the right place! This blog will guide you through everything you need to get started in your space-based career–with resources available via your Wellington City Libraries membership!
Read this post in Te Reo

---
STUDY
The first path you could take to becoming an astronaut is to earn yourself a Masters degree in one of the following STEM fields: engineering, biological science, physical science, computer science or mathematics. But which one to choose? Below are introductory courses to topics commonly found in these fields–all sourced from Wellington City Libraries' LinkedIn Learning.
ENGINEERING: Robotics and UiPath Software
COMPUTER SCIENCE: Programming and JavaScript
MATHEMATICS: Core concepts and Mathematica 11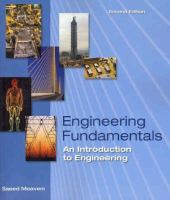 Engineering fundamentals : an introduction to engineering / Moaveni, Saeed
"Engineering Fundamentals helps readers develop the strong problem-solving skills and solid foundation in fundamental principles they will need to become analytical, detail-oriented, and creative engineers. Motivating students from all engineering disciplines, this text encourages students to become engineers and prepares them with a solid foundation in fundamental principles and physical laws." (Adapted from Catalogue)
---
FLIGHT EXPERIENCE
Got your STEM career all sorted? Nicely done! The next step on the road to astronaut selection is to get yourself some experience flying jets! NASA specifies that you need at least 1000 hours flying time, so best get started as soon as you can.
While you can't get a pilot license directly through Wellington City Libraries (yet!), there is a training course for remote flying available via LinkedIn Learning. This includes everything from the physics of flight to how to read the weather!
REMOTE PILOTING: Certification Prep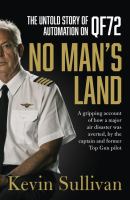 No man's land / Sullivan, Kevin
"On routine flight QF72 from Singapore to Perth on 7 October 2008, the primary flight computers went rogue, causing the plane to pitch down, nose first, towards the Indian Ocean – twice. The Airbus A330 carrying 315 passengers and crew was out of control, with violent negative G forces propelling anyone and anything untethered through the cabin roof. It took the skill and discipline of veteran US Navy Top Gun Kevin Sullivan, captain of the ill-fated flight, to wrestle the plane back under control." (Adapted from Catalogue)
---
HEALTH
With your Masters degree and flight time under your belt, you're looking good for a spot at astronaut camp! But there's just one more thing to consider: physical conditioning! As well as requiring excellent vision, reliable blood pressure and a height of between 157cm and 190cm, you're going to need to go through a series of other tests. Time to start prepping with these guides from Gale Health and Wellness.
SPACE MEDICINE: General Introduction and Travel and Nutrition
POPULAR SCIENCE: "The Trials and Torments of Space School"
TRAINING: 20 Minute Astronaut Workout
MatchFit : the complete manual to get your body and brain fit for work and fit for life / May, Andrew
"This inspiring book is the culmination of Andrew May's twenty years of experience as an elite athlete and fitness trainer for some of the world's best athletes; studying the body and the brain; working with a variety of clients including elite athletes; and life experience." (Adapted from Catalogue)
---
OTHER
You're so close to becoming an astronaut: there are just a few more little things. Astronauts find themselves talking to a lot of crowds, so public speaking skills are a must. Oh, and Russian? You're going to have to learn that too (unless you're already a cosmonaut). Don't worry: Wellington City Libraries has got you covered, so you can live your best astronaut life–bon voyage!
MANGO LANGUAGES: Learning Russian
PUBLIC SPEAKING: Video Guide
Speak easy : the essential guide to speaking in public / Eyre, Maggie
"Maggie Eyre has over 30 years' experience as a media trainer, communications consultant and performer. In Speak Easy, she takes the reader through the complete public speaking process, with chapters covering everything from body language and voice control to managing your audience and handling the media. Practical and authoritative, this is the ideal book for anyone facing a business presentation or an after-dinner speech." (Adapted from Catalogue)