I knew I was missing out, missing this: the thrum of population, out here, in the street. I sailed by, a white ghost in their midst." ― Monique Roffey, The White Woman on the Green Bicycle
The Costa book of the year award has just been announced and the winner was Monique Roffey with her novel The Mermaid of Black Conch.
Written in Creole English it is the story of a young fisherman rescuing a mermaid off the coast of a small Caribbean island and features a series of layered love affairs and poisonous hatred descended from colonisation. The novel is written using a patchwork of styles and unashamedly embraces magical realism turned up to level eleven. Monique Roffey found it really difficult to find a publisher for the work with most publishers considering the magical realist style and content to be too uncommercial. Monique even crowdfunded her own publicist for the book to avoid it being lost in the ocean of other releases. On receiving the news of the win, she expressed surprise that such a daring work should win the Costa book of the year award. The book has already been hailed "as a modern classic in the making". Enjoy!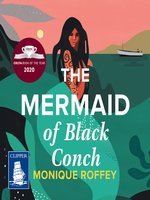 The Mermaid of Black Conch
, Monique Roffey (Audiobook)
"Winner of the 2020 Costa Novel Award. Shortlisted for the Goldsmiths Prize 2020 Features original music created for the audiobook. March 1976: St Constance, a tiny Caribbean village on the island of Black Conch, at the start of the rainy season. A fisherman sings to himself in his pirogue, waiting for a catch but attracts a sea-dweller he doesn't expect. Aycayia, a beautiful young woman cursed by jealous wives to live as a mermaid, has been swimming the Caribbean Sea for centuries. And she is entranced by this man David and his song. "(Overdrive description)
The white woman on the green bicycle / Roffey, Monique
"An unforgettable love story brimming with politics and passion, hope and despair, set over fifty years in Trinidad This novel tells how when George and Sabine Harwood arrive in Trinidad from England George instantly takes to their new life but Sabine feels isolated, heat-fatigued, and ill at ease with the racial segregation and the imminent dawning of a new era. George eventually finds out that Sabine has been keeping secrets from him." (Catalogue)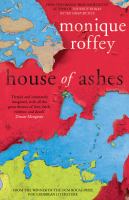 House of Ashes / Roffey, Monique
"The corrupt government has been ruling over the people too long and the city is becoming restless. Then one hot evening The Leader, a head of a group of rebels, gathers his followers and tells them: 'Today, we will be making history. For ourselves, and our fellow countrymen of Sans Amen.' And so a ragtag collection of men and boys take up arms and storm two of the most important buildings in the city: the house of power and the television studios. Together they will take back what is rightfully theirs. Caught up in the madness is Ashes. " (Catalogue)
With the kisses of his mouth : a memoir / Roffey, Monique
"A passionate, provocative and pioneering memoir from an Orange Prize shortlisted author Monique Roffey had found her soulmate. But then the love affair she had always longed for came to a sudden and heartbreaking end. Devastated, Monique felt that she could never love again. But as time went on, she began to ask questions. Does ruling out love have to mean ruling out sex? And, can you have great sex without love?" (Catalogue)