We are delighted to announce that on Friday 5 March at 6pm we will be hosting a very special event at Newtown Library with a rangatira of Aotearoa literature and theatre — Renée. Renée will be interviewed by fellow multi-award winning poet, novelist and playwright, Rachel McAlpine.
This event is in association with Wellington publisher Mākaro Press.
About Renée
Born in 1929 in Napier, Renée is of Ngati Kahungunu and Irish-English-Scots ancestry. She left school and started work at the age of 12; has worked in woollen mills, a printing factory, a grocery-dairy, and as a feature writer and reviewer; and completed a BA at the University of Auckland in 1979.

She has described herself as a 'lesbian feminist with socialist working-class ideas' and most of her writing is a direct expression of that conviction. Her plays, short stories and novels are characterized by their direct approach to women's experience, whether lesbian, feminist, historical, or rooted in memoir.
Renée has so far written over twenty highly acclaimed plays — many of them works that humanise and center working-class people and feature women in leading roles. As well, she has published (so far) nine fiction works, including  most recently The Wild Card, which was shortlisted for the 2020 Ngaio Marsh Awards.
Her amazing life is documented in detail in her recently updated autobiography These Two Hands — which we highly recommend.
This is a rare opportunity to hear an iconic author talk about her remarkable life and times and is not to be missed by anyone interested in New Zealand literature, theatre or the history of our cultural scene! Renée will be interviewed by fellow multi award-winning poet, novelist and playwright Rachel McAlpine.
We wish to extend our most heartfelt thanks to Renée and Rachel — we're so looking forward to your conversation!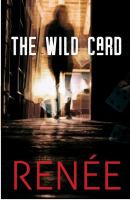 The wild card / Renée
"Ruby Palmer has been dealt a rough hand. She was left in a kete at the back door of the Porohiwi Home for Children when she was a baby, and then at seven she discovered that Betty who stopped the bad stuff happening to Ruby at the Home has drowned. Now in her thirties, Ruby suspects her friend was murdered and her only lead is a notebook that uses the symbols on playing cards to tell a story she can't understand. As Ruby goes deeper into the mystery of Betty's death, she starts to find answers to questions about herself that she hadn't dared ask before."
How to be old : poems / McAlpine, Rachel
"Wellington writer Rachel McAlpine blogs and podcasts about living and ageing and is celebrating her 80th birthday with a book of poems. How to Be Old is an explosion of humanity on the page with some practical tips from the author and sage advice from Elsie aged five." (Catalogue)