Even with the impact of COVID-19, and perhaps due to it in many ways, 2020 was a bumper year for music releases. Here is a round-up of some of our favourite new releases and reissues from last year.
Shinji's Pick's:

Untitled (Black is). / Sault
London based trio Sault released two impressive albums in 2020; 'Untitled (Black is)' and 'Untitled (Rise), and both are in response to the 'Black Lives Matter' movement. Inheriting great sprits of black music 'Black is' seems to be a modern day version of Marvin Gaye's 'What's Going On' (1971) or Sly and the Family Stone's 'There's a Riot Goin' On' (1971), and akin to D'angelo's 'Black Messiah' (2014). Although the world hasn't changed much, this is an exceptional musical achievement drawing from soul, funk, afrobeat and gospel.
Some kind of peace. / Ólafur Arnalds
The new album by the Icelandic multi-instrumentalist and composer Olafur Arnalds takes us on a beautiful, sophisticated musical journey. Collaborating with the likes of Bonobo and Josin, it's probably his most personal, introspective album to date. From minimal compositions, he creates immaculately crafted and rich music, somewhere between electronica and ambient, and brings us the cool air as well as the warmth. Exquisite.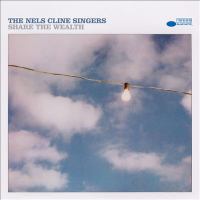 Share the wealth / Cline, Nels
He is now often described as a Wilco's Nels Cline, but it's not quite right for the old fans, who have followed him since when he played freaky music in L.A. The Nels Cline Singers has been his staple project and this new album offers more brilliant, forward-thinking music. Collecting from a two-day recording of spontaneous sessions by the new sextet, this jam-feel music displays sonically intriguing, with 'Bitches Brew'-like moments, intense yet sophisticated jazz and beyond world. Marvelous.
Best of box-sets

Raw like sushi. / Cherry, Neneh
Neneh Cherry's debut in 1989 became a groundbreaking album blending hip-hop, R&B, pop and dance, but it was her fearless, avant-garde mojo that took the world by storm. Thirty years down the line, it surprisingly survived well and still sounds hip and funky. This 3 CD-set includes rare mixes of tracks offering a timeless coolness. Dance with her.
Throw down your heart : the complete Africa sessions / Fleck, Béla
Banjo maestro Bela Fleck, who plays from traditional bluegrass to jazz to Bach, took a journey to four African countries to explore the roots of banjo. Some of the collaborations with local musicians have been released on various mediums, and this box-set compiles all these materials with a new recording with kora master Toumani Diabate. Fleck's musical curiosity and down-to-earth approach seem endless and it's showcased in the DVD of the of the award-winning documentary of this trip, which completes this box-set. All in all, it offers a rich, delightful musical experience.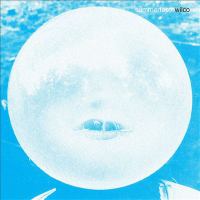 Summerteeth [deluxe]. / Wilco
Between the breakthrough album 'Being There' and the acclaimed 'Yankee Hotel Foxtrot', the 1999 album 'Summerteeth' records an intriguing phase of becoming the successful cross-genre rock group from the alternative country band, and remains one of their best albums. This four-CD set contains a superbly remastered original album, unreleased outtakes and demos, and the live show on two CDs. It's a great document of the dawn of this supergroup and sounds still very much fresh.
The landmark album in the 80s 'Sign O the Times' documents one of the highest points of Prince's career. Following the earlier reissues of '1999' and 'Purple Rain', this masterpiece comes back as an amazing box-set containing 8 CDs with a DVD. 63 of the 92 tracks in 8 CDs are previously unreleased including 45 studio recordings from 1979 to 1987. The quality of these recordings is simply fantastic and unmistakably Prince. The DVDs features the rare footage of Miles Davis on stage with Prince. This is as good as the deluxe reissue gets.
Archives. Volume 1, The early years (1963-1967). / Mitchell, Joni
Joni Mitchell has been slowly recovering from a brain aneurysm which she had in 2015 and is still not able to make new music. However, this is a great present for fans. Collecting her performances before the 1968 debut 'Songs to a Seagull', which most of us have never heard, it shows a fascinating insight into the early career of this legendary singer-songwriter. It's very interesting to learn that some of her well-known songs such as 'The Circle Game' and 'Both Sides Now' were already written at this very early stage. It's a great start for the long-awaited archive series.
Mark's Picks:

The new abnormal / Strokes
The Strokes return after 7 years with one of those great albums that rewards after repeated listens; revealing a new level of emotional maturity and shifting musical contours, playing off their previous trademark style while adding in new elements. Diverging from the shorter pop 'verse/chorus/verse' construct of previous albums, the songs stretch out for longer and it takes a few listens before all the inherent melodies sink in. Julian Casablancas' lyrics are more political and mature, befitting someone now in their 40s, the songs more brooding and reflective. The band sounds more together and focused than on the last couple of albums, and you once again marvel at the level of musicianship they provide to underpin Casablancas' vocals, culminating in the epic closing track 'Ode To The Mets' which ranks as one of their best tracks ever.
The kingdom. / Bush
Supposedly inspired by being the only Rock band playing at a bunch of Metal Festivals, 'The Kingdom' is a surprisingly heavy return to form for the English post grunge-rockers. Frontman Gavin Rossdale brings ex-Helmet guitarist Chris Traynor up in the mix for a twin near-metal attack that showcases an album of hugely catchy riffs and soaring vocals, anchored by some of his best song-writing in years. If you enjoyed the pummelling track 'Bullet Holes', that played out over the credits of John Wick 3, then you'll enjoy the sound of this follow-up album.
To drink the rainbow : an anthology 1988-2019. / Tikaram, Tanita
The German-born English singer of Fijian & Malaysian descent released her first album (produced by ex-Zombie Rod Argent) aged only 19 and had a 'hit' of sorts with the moody & enigmatic track 'Twist in My Sobriety'. Her debut album sold four million copies worldwide but she never seemed interested in commercial success and her career since then has been a winding journey thorough various musical muses including baroque-pop, chamber-folk, Latin-jazz, duets with Nick Lowe & Grant Lee Phillips and more – with often periods of long retirement in between albums. At the centre of her musical journey is her wonderfully husky & unique voice. This 'offbeat' anthology focuses on the later part of her career, cleverly curated by music writer and broadcaster Peter Paphides for his Needle Mythology label, and places the focus on the high level of song-writing sustained across a 30 year career of musical evolution and discovery.
Let me be good to you : the Atlantic & Stax recordings (1960-1968). / Thomas, Carla
Great round-up of most of the albums of this under-rated singer, who was known as the Queen of Memphis Soul. This box covers the history of Stax records from down-home soul duets with with her father Rufus Thomas or label mate Otis Redding, to melancholy 'Girl Group' stringed ballads, to the later more elegant shimmering Pop and R&B cuts. Plenty of classic soul is served up over the course of these 4 discs on this set, which includes a nice booklet outlining her musical upbringing & career, as well as a nice natural sound to the remastering.
Joseph's Picks:

To love is to live. / Beth, Jehnny
Warm and cold, inviting and austere, Jehnny Beth channels enormous energy in this incredible and experimental release.
Inner song. / Owens, Kelly Lee
Restful, meditative and sometimes danceable! Featuring a very beautiful guest appearance from John Cale.
Gus's Picks:

Tenet : original motion picture soundtrack
TENET marks the first time since Batman Begins that Christopher Nolan has worked with a composer other than Hans Zimmer. With some big shoes to fill and facing the unique challenge of scoring a film during a global pandemic, Ludwig Goransson more than ably commits himself to the task. Clearly revelling in TENET's premise of characters who can weaponise the reversal of time, Goransson has created a compellingly bizarre score to match it, where sections of the score play both backwards and forwards over each other, producing some compellingly spooky soundscapes. Buoyed by methodical guitar licks and pulsing electronic beats, the score feels both otherworldly methodical and achingly human; in the latter case sometimes literally, as certain tracks include samples of Christopher Nolan's breathing and the Autotuned cooing of rapper Travis Scott.
Plus:
The slow rush. / Tame Impala
Song machine. Season one, Strange timez. / Gorillaz
It is what it is. / Thundercat
Jump rope gazers / Beths
The new abnormal / Strokes
Unfollow the rules. / Wainwright, Rufus
Friend ship / Phoenix Foundation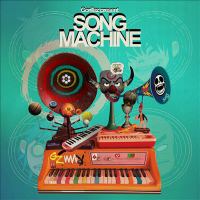 Neil P.'s Picks:
Dreamboat. / Luluc
By the fire. / Moore, Thurston
Good songs for bad people. / Drab City
Nayda! / Bab L' Bluz
Harry. / Dead Famous People
Free humans. / Hen Ogledd
Nightcap at wits' end. / Garcia Peoples
The true story of Bananagun. / Bananagun
Chastity Belt. / Chastity Belt
Don't let get you down. / Wajatta
Mettavolution live. / Rodrigo y Gabriela
Messianic. / Dark Divinity
Mordechai. / Khruangbin
Summerlong. / Rose City Band
High risk behaviour / Chats
5 years behind. / Thick
It is what it is. / Thundercat
The ghost of Freddie Cesar / Kingi, Troy
Protean threat / Oh Sees
There is no other… / Campbell, Isobel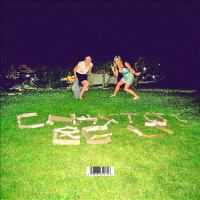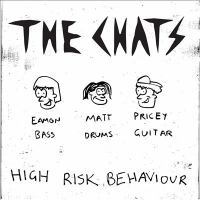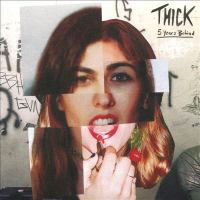 Dani's Picks:
Sorry you couldn't make it. / Swamp Dogg
Fetch the bolt cutters. / Apple, Fiona
Old flowers. / Andrews, Courtney Marie
The balladeer. / McKenna, Lori
Reb Fountain. / Fountain, Reb
The ghost of Freddie Cesar / Kingi, Troy
Cuttin' grass : the Butcher Shoppe sessions. / Simpson, Sturgill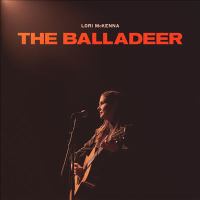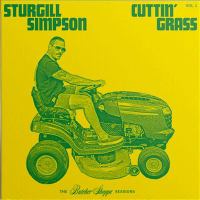 Shane's Picks:
Inner song. / Owens, Kelly Lee
Good songs for bad people. / Drab City
I disagree. / Poppy
Even in exile. / Bradfield, James Dean
Monty's Picks:
Live at the Powerstation. / Avantdale Bowling Club[VINYL]
Out of my province. / Reid, Nadia[VINYL]
Color theory. / Soccer Mommy
Gold record. / Callahan, Bill
Greatest hits : my sister thanks you and I thank you. / White Stripes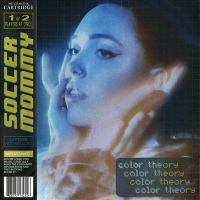 …….