The longlist for the 2021 Ockham New Zealand Book Awards has just been announced — and what a strong, vibrant and impressive line-up it is! The list is full of diverse and varied novels and voices, and we think it's noteworthy that half the fiction nominees this year are debut authors — evidence if any was needed that Aotearoa's thriving literary scene goes from strength to strength.
We wish to extend our heartfelt congratulations to all the nominated authors — and we really don't envy the judges' job of distilling this list down to a shortlist and then again down to the overall winners. The shortlist will be announced on March 3 and the winners will be announced in May at the 2021 Auckland Writers Festival.
Below is our video of longlisted author Rachel Kerr talking about her debut novel Victory Park at our recent Four writers writing about Newtown event:
Longlist: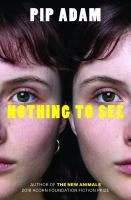 Nothing to see / Adam, Pip
"It's 1994. Peggy and Greta are learning how to live sober. They volunteer at the Salvation Army shop, and sometimes they sleep with men for money. They live with Heidi and Dell, who are also like them. It's 2006. Peggy and Greta have two jobs: a job at a call centre, and a job as a moderator for a website. They're teaching themselves how to code. One day, Peggy and Greta turn around and there's only one of them. It's 2018. Margaret lives next door to Heidi and her family. She has a job writing code Then, one day, there are two of them again, both trying to figure out where they have come from. " (Adapted from Catalogue)
Bug week & other stories / Beautrais, Airini
"A science educator in domestic chaos fetishises Scandinavian furniture and champagne flutes. A group of white-collar deadbeats attend a swinger's party in the era of drunk Muldoon. A pervasive smell seeps through the walls of a German housing block. A seabird performs at an open-mic night. Bug Week is a scalpel-clean examination of male entitlement, a dissection of death, an agar plate of mundanity. From 1960s Wellington to post-Communist Germany, Bug Week traverses the weird, the wry and the grotesque in a story collection of human taxonomy." (Adapted from Catalogue)
Remote sympathy / Chidgey, Catherine
"Moving away from their lovely apartment in Munich isn't nearly as wrenching an experience for Frau Greta Hahn as she had feared.  Frau Hahn and the other officers' wives living in this small community can order anything they desire, whether new curtains made from the finest French fabrics, or furniture designed to the most exacting specifications. Life here in Buchenwald would appear to be idyllic. When Frau Hahn is forced into an unlikely and poignant alliance with one of Buchenwald's prisoners, Dr Lenard Weber, her naive ignorance about what is going on so nearby is challenged. " (Adapted from Catalogue)
Sprigs / Gnanalingam, Brannavan
"It is Saturday afternoon and two boys' schools are locked in battle for college rugby supremacy. Priya – a fifteen year old who barely belongs – watches from the sidelines. Then it is Saturday night and the team is partying. Priya's friends have evaporated and she isn't sure what to do. In the weeks after 'the incident' life seems to go on. But when whispers turn to confrontation, the institutions of wealth and privilege circle the wagons."–cover." (Adapted from Catalogue)
Victory Park / Kerr, Rachel
"Kara lives in Victory Park council flats with her young son, just making a living by minding other people's kids – her nightly smoke on the fire escape the only time she can drop her guard and imagine something better. But the truth is life is threadbare and unpromising until the mysterious Bridget moves in to the flats. The wife of a disgraced Ponzi schemer she brings with her glamour and wild dreams and an unexpected friendship. Drawn in, Kara forgets for a moment who she's there to protect." (Adapted from Catalogue)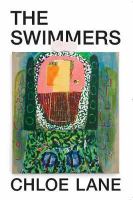 The swimmers / Lane, Chloe
"Erin's mother has motor neurone disease and has decided to take her fate into her own hands. As Erin looks back at her twenty-six-year-old self, she can finally tell the story of the unimaginable task she faced one winter"(Adapted from Catalogue)
Fake baby / McDaid, Amy
"Stephen's dead father is threatening to destroy the world. If Stephen commits the ultimate sacrifice and throws himself into the harbour, he will save humanity. The last thing he needs is a Jehovah's Witness masquerading as a schoolboy and an admission to a mental health facility. Jaanvi steals a life-like doll called James and cares for him as if he were her dead baby. Her husband demands she return him. But she and James have already bonded, and it's nobody's business how she decides to grieve. Lucas, pharmacist and all-round nice guy, is having one of the worst weeks of his life. His employees forgot his birthday, his mother's gone manic, and now his favourite customer is in hospital because of a medication error he made. Can he make things right? Or is life all downhill after forty?" (Adapted from Catalogue)
2000ft above worry level / Marra, Eamonn
"Everything is sad and funny and nothing is anything else 2000ft Above Worry Level begins on the sad part of the internet and ends at the top of a cliff face. This episodic novel is piloted by a young, anhedonic, gentle, slightly disassociated man. He has no money. He has a supportive but disintegrating family. He is trying hard to be better. He is painting a never-ending fence. Eamonn Marra's debut novel occupies the precarious spaces in which many twenty-somethings find themselves, forced as they are to live in the present moment as late capitalism presses in from all sides. Mortifying subjects – loserdom, depression, unemployment, cam sex – are surveyed with dignity and stoicism. " (Adapted from Catalogue)
Sorrow and bliss / Mason, Meg
" This novel is about a woman called Martha. She knows there is something wrong with her but she doesn't know what it is. Her husband Patrick thinks she is fine. He says everyone has something, the thing is just to keep going. Martha told Patrick before they got married that she didn't want to have children. He said he didn't mind either way because he has loved her since he was fourteen and making her happy is all that matters, although he does not seem able to do it. By the time Martha finds out what is wrong, it doesn't really matter anymore. It is too late to get the only thing she has ever wanted. " (Adapted from Catalogue) Also available as an eBook.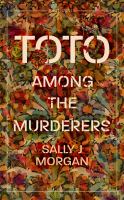 Toto among the murderers / Morgan, Sally J
"'It is 1973 and Jude – known to her friends as Toto – has just graduated from art school and moves into a house in a run-down part of Leeds. Jude is a chaotic wild child who flirts with the wrong kind of people. Nel, is the only steady influence Jude has but Nel's life isn't as perfect as it seems. Reports of attacks on women punctuate the news and Jude takes off again, suffocated by an affair she has been having with a married woman. But what she doesn't realise is that the violence is moving ever closer to home. At the same time infamous murderers, Fred and Rosemary West, are stalking the country, on the lookout for girls like Jude." (Adapted from Catalogue)