Show Holmes a drop of water and he would deduce the existence of the Atlantic. Show it to me and I would look for a tap. That was the difference between us." ― Anthony Horowitz, The House of Silk
This year's newly acquired Crime and Mystery titles kick off with an incredibly varied selection of globetrotting novels. Featuring crimes set in such exotic locations as the Milanese underworld, Marlborough Sounds, San Diego and the grimy rain-washed streets of Glasgow. However, the most unusual location for a murder in our new titles is a Human Preserve in Ariel S Winter's genre jumping The Preserve reminiscent of futuristic works such as Blade Runner and Westworld. All in all, a whole new world of crime awaits your reading delectation. Enjoy!
The second life of Inspector Canessa / Perrone, Roberto
"Annibale Canessa didn't want to go back to his old life. When everything went wrong in 1984, he traded his brutal, exciting career in the Carabinieri for paradise in San Fruttuoso. He started swimming in the bay at dawn and helping his elderly aunt run a small restaurant. His life was calm. But some shattering news pulls him back in – his estranged brother has been found dead; lying beside him, the body of an ex-terrorist, a man Canessa himself caught. Back in Milan, Canessa must pursue old connections and unsolved crimes, which draw him ever deeper into the underworld he thought he'd left behind." (Adapted from Catalogue)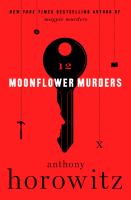 Moonflower murders : a novel / Horowitz, Anthony
"Susan Ryeland is living the good life. She is running a small hotel on a Greek island. It should be everything she's always wanted. But is it? Truth be told she's beginning to miss London. And then the Trehearnes come to stay. The strange and mysterious story they tell, about an unfortunate murder that took place on the same day and in the same hotel in which their daughter was married–a picturesque inn on the Suffolk coast named Farlingaye Hall–fascinates Susan and piques her editor's instincts. When the Trehearnes reveal that Cecily is now missing, Susan knows that she must return to England and find out what really happened. " (Adapted from Catalogue) Also available as an eBook.
Doom Creek / Carter, Alan
"Sergeant Nick Chester has dodged the Geordie gangsters he once feared. He's out of hiding and looking forward to the quiet life. But gold fever is creating ill-feeling between prospectors, and a new threat lurks in the form of trigger-happy Americans preparing for Doomsday by building a bolthole in the Wakamarina valley. As tensions simmer in the Marlborough Sounds, Chester finds himself working on a bizarre cold-case murder and investigating a scandal-plagued religious sect. When local and international events reach fever pitch, Chester comes face to face with an evil that knows no borders."–Publisher." (Adapted from Catalogue)
The lost and the damned / Norek, Olivier
"A corpse that wakes up on the mortuary slab, A case of spontaneous human combustion. There is little by the way of violent crime and petty theft that Capitaine Victor Coste has not encountered in his fifteen years on the St Denis patch – but nothing like this. Something unusual is afoot, and Coste is about to be dragged out of his comfort zone. Stranger still, anonymous letters addressed to him personally have begun to arrive, highlighting the fates of two women, invisible victims whose deaths were never explained. Just two more blurred faces among the ranks of the lost and the damned." (Adapted from Catalogue)
A madness of sunshine / Singh, Nalini
"Golden Cove was a peaceful town. Then one fateful summer a tragedy shattered the trust holding the community together. All that's left are whispers behind closed doors, broken friendships and a silent agreement to never look back. But you can't run from the past forever. Eight years later, a young woman disappears without a trace, and the residents of Golden Cove wonder if their home shelters something far more dangerous than an unforgiving landscape. The town's dark past and haunted present are about to collide . . . in a murder mystery that's been years in the making, " (Adapted from Catalogue)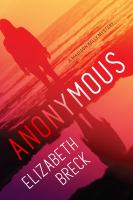 Anonymous / Breck, Elizabeth
"Madison Kelly, a San Diego private investigator, arrives home to a note stabbed to her front door: Stop investigating me, or I will hunt you down and kill you. The only problem? Madison hasn't been investigating anyone–she's been taking time off to figure out what to do with her life. But how does she prove a negative? The only way to remove the threat is to do exactly what "Anonymous", the note writer, is telling her not to do: investigate to see who left it. Could this have something to do with the true crime podcast she's been tweeting about, and the missing girls? " (Adapted from Catalogue)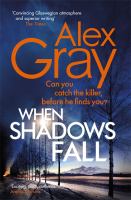 When shadows fall / Gray, Alex
" When his old friend and former colleague is shot dead at his home, Detective Superintendent William Lorimer is devastated. And his problems are only just beginning. It's not long before two further deaths are reported: both victims ex-policemen. It's clear this is a targeted campaign against their own, yet with no other link between the victims to identify the killer, Lorimer's police team are starting to panic. Who will be next? Lorimer knows he must keep his cool if he is to solve the case. But with time running out before the next attack, he's struggling to ignore the sickening question at the back of his mind: will he get to the killer, before the killer gets to him" (Catalogue)
The innocent dead : … are always the first victims / Anderson, Lin
" The present day discovery of a child's remains in a peat bog south of Glasgow looks to finally solve the decades old mystery of ten year old Mary McInally's disappearance. Karen Marshall had been devastated by her best pal's abduction on the day of her confirmation. Questioned by the police but traumatised by the loss of her friend, nothing Karen remembered back then had helped. Now decades later, the news of the possible discovery of Mary's body brings the nightmares back, but added to that are returning memories long buried by Karen." ( Adapted from Catalogue)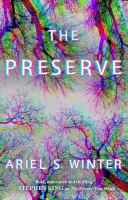 The preserve : a novel / Winter, Ariel S
" Decimated by plague, the human population is now a minority. Robots–complex AIs almost indistinguishable from humans–are the ruling majority. Nine months ago, in a controversial move, the robot government opened a series of preserves, designated areas where humans can choose to live without robot interference. Now the preserves face their first challenge: someone has been murdered. Chief of Police Jesse Laughton on the SoCar Preserve is assigned to the case. He fears the factions that were opposed to the preserves will use the crime as evidence that the new system does not work. " (Adapted from Catalogue)