Welcome to our second part of our "What to look out for in the World of fiction in 2021" (click here to visit our first instalment).
And for a more comprehensive overview of fiction in 2021 click here to view the Guardian's overview of literature in 2021.
September
Colm Tóibín author of The Master, which explored the life of Henry James, looks at the life of another literary giant Thomas Mann in his latest novel called The Magician.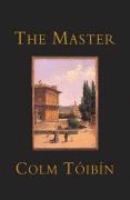 The master / Tóibín, Colm
"In January 1895 James anticipates the opening of his first play in London. He has never been so vulnerable, nor felt so deeply unsuited to the public gaze. When the production fails, he returns, chastened, to his writing desk. The result is a string of masterpieces, but they are produced at a high personal cost." "Colm Toibin captures the exquisite anguish of a man whose artistic gifts made his career a triumph but whose private life was haunted by loneliness and longing, and whose sexual identity remained unresolved. Henry James circulated in the grand parlours and palazzos of Europe, he was lauded and admired, yet his attempts at intimacy inevitably failed him and those he tried to love." (Catalogue)
Colson Whitehead follows up The Nickel Boys with a "lively heist" novel set amid the crime syndicates of 1960s Harlem called Harlem Shuffle.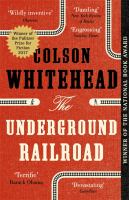 The Underground Railroad : a novel / Whitehead, Colson
"A slave named Cora, brutalized by her Georgia master yet shunned by her own, determines to escape via the railroad with newly arrived slave Caesar. When Caesar, a slave recently arrived from Virginia, tells her about the Underground Railroad, they take the perilous decision to escape to the North. In Whitehead's razor-sharp imagining of the antebellum South, the Underground Railroad has assumed a physical form: a dilapidated box car pulled along subterranean tracks by a steam locomotive, picking up fugitives wherever it can. Cora and Caesar's first stop is South Carolina, in a city that initially seems like a haven. " (Catalogue)
Nobel laureate Wole Soyinka first novel in almost 50 years Chronicles from the Land of the Happiest People on Earth is due in September 2021 and promises "murder, mayhem and no shortage of drama" and is eagerly awaited in many circles.
You must set forth at dawn : a memoir / Soyinka, Wole
"The first African to receive the Nobel Prize in Literature, as well as a political activist of prodigious energies, Soyinka now follows his modern classic "Ake: The Years of Childhood" with an equally important chronicle of his turbulent life as an adult in (and in exile from) his beloved, beleaguered homeland. The first African to receive the Nobel Prize in Literature, as well as a political activist of prodigious energies, Wole Soyinka now follows his modern classic Ake: The Years of Childhood with an equally important chronicle of his turbulent life as an adult in (and in exile from) his beloved, beleaguered homeland." (Catalogue)
Pointless host Richard Osman wrote one of the biggest selling books of 2020 The Thursday Murder Club. Despite the fact that it was only published in September 2020 the film rights have already been snapped up by no less than Steven Spielberg. The sequel The Thursday Murder Club 2 is due out in September.
The Thursday murder club / Osman, Richard
" In a peaceful retirement village, four unlikely friends meet weekly in the Jigsaw Room to discuss unsolved crimes; together they call themselves The Thursday Murder Club. When a local developer is found dead with a mysterious photograph left next to the body, the Thursday Murder Club suddenly find themselves in the middle of their first live case. As the bodies begin to pile up, can our unorthodox but brilliant gang catch the killer, before it's too late?" (Adapted from Catalogue)
Lauren Groff follows up the Fates and Furies with a novel called the Matrix set in the 12th-century in a failing abbey in England.
We see the welcome return of Birdsong author Sebastian Faulks with a novel called Snow Country, a book whose plot revolves around the prelude to World War Two.
Birdsong / Faulks, Sebastian
"Birdsong is the story of Stephen Wraysford, a young Englishman who journeys to France on business in 1910 and becomes so entangled in a passionate clandestine love affair that he never returns home. Rootless and heartbroken when war breaks out in 1914, he joins the army and is given command of a brigade of miners, whose macabre assignment is to tunnel beneath German lines and set off bombs under the enemy trenches – thereby creating a pitch-dark subterranean battlefield even more ghastly than the air and trench warfare above them. " (Adapted from Catalogue)
September also sees the provisional date for as yet Untitled new historical novel from Bernard Cornwell.
October
October sees (hopefully) the much delayed and much anticipated cinematic release of Frank Herbert's science fiction masterwork Dune.
Jonathan Franzen's latest novel is called Crossroads and examines the myths in 1970s America.
Booker shortlisted Graeme Macrae Burnet releases Case Study about a controversial 60s psychotherapist.
His bloody project : documents relating to the case of Roderick Macrae, a historical thriller / Burnet, Graeme Macrae
"Presented as a collection of documents discovered by the author, His Bloody Project opens with a series of police statements taken from the villagers of Culdie, Ross-shire. They offer conflicting impressions of the accused; one interviewee recalls Macrae as a gentle and quiet child, while another details him as evil and wicked. Chief among the papers is Roderick Macrae's own memoirs where he outlines the series of events leading up to the murder in eloquent and affectless prose. There follow medical reports, psychological evaluations, a courtroom transcript from the trial, and other documents that throw both Macrae's motive and his sanity into question." (Adapted from Catalogue)
Novermber
In November there is a new as yet untitled novel by the author of The Sea John Banville.
In November Helen Oyeyemi releases a story about a mysterious train journey called Peaces.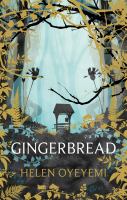 Gingerbread / Oyeyemi, Helen
" Perdita Lee may appear your average British schoolgirl; Harriet Lee may seem just a working mother trying to penetrate the school social hierarchy; but there are signs that they might not be as normal as they think they are. For one thing, they share a gold-painted, seventh-floor flat with some surprisingly verbal vegetation. And then there's the gingerbread they make. Londoners may find themselves able to take or leave it, but it's very popular in Druhástrana, the far-away (and, according to Wikipedia, non-existent) land of Harriet Lee's early youth. " (Adapted from Catalogue)
And finally, in our brief overview of 2021 is Salley Vickers follow up to Grandmothers called The Gardener.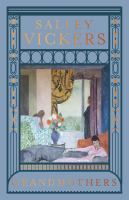 Grandmothers / Vickers, Salley
"Grandmothers follows four grandmothers – Blanche, who can't seem to stop stealing things from the local pharmacy; Minna, who just wants a quiet life in her shepherd's hut, though the local children have other ideas; Cherry, who's adjusting to life in a care home; and Nan, whose favourite occupation is researching funerals – whose lives and grandchildren become unexpectedly entangled." (Adapted from Catalogue)
Of course, one of the most exciting, interesting and exhilarating things about the world of literature are the unexpected gems and unheralded classics that emerge as the year goes on. We can't wait to read them!