The beginning is always today." ― Mary Shelley
So now that 2020 is over, what can we look forward to in the world of fiction in 2021? Well, below we have highlighted just a few of the books that have caught our eye some of them by new voices others by well established name and we have supplied ( where relevant ) links to some previous works. For a more comprehensive fiction roundup of 2021 click here to see the Guardian's Fiction highlights list.
 January
The start of the year sees the release of Luster the debut novel by Reven Leilani. A book that has already attracted a lot of advanced publicity. The plot revolving around an American black millennial tackling the difficulties of sex, work and being.
January also sees the release of Booker prize winning Richard Flanagan's latest novel The Living Sea of Waking Dreams in which a family deals with questions of mortality in an extinction fable with magical realist overtones set in Australia.

The narrow road to the deep north / Flanagan, Richard
"August, 1943. In the despair of a Japanese POW camp on the Thai-Burma death railway, Australian surgeon Dorrigo Evans is haunted by his love affair with his uncle's young wife two years earlier. Struggling to save the men under his command from starvation, from cholera, from beatings, he receives a letter that will change his life forever. This savagely beautiful novel is a story about the many forms of love and death, of war and truth, as one man comes of age, prospers, only to discover all that he has lost." (Adapted from Catalogue)
February
The traditionally quiet publishing month of February sees international prize for Arabic fiction winner Hoda Barakat releasing Voices of the Lost in which six characters share secrets in a war torn country.
March
A busier month with many great books! We see the publication of Klara and the Sun by Nobel prize winner Kazuo Ishiguro. March also heralds the publication of Yaa Gyasi's Transcendent Kingdom, her follow-up to her bestselling debut Homegoing.
A pale view of hills / Ishiguro, Kazuo
"Etsuko, a middle-aged Japanese woman now living alone in England, dwells on the recent suicide of her elder daughter, Keiko. Despite the efforts of her surviving daughter to distract her thoughts, Etsuko finds herself recalling a particular summer in Nagasaki after the bomb fell." (Catalogue)
Scottish author Alan Warner's Kitchenly 434 iIs the tale of a rock star's Butler at the tail end of the 70's and promises to be very colourful. Another title to look out for in march is The Committed by Viet Thanh Nguyen, the sequel to The Sympathizer, set in underworld of 80s Paris.
The sympathizer / Nguyen, Viet Thanh
" The Sympathizer is a sweeping epic of love and betrayal. The narrator, a communist double agent, is a "man of two minds," a half-French, half-Vietnamese army captain who arranges to come to America after the Fall of Saigon, and while building a new life with other Vietnamese refugees in Los Angeles is secretly reporting back to his communist superiors in Vietnam.The Sympathizer is a blistering exploration of identity and America, a gripping espionage novel, and a powerful story of love and friendship." (Catalogue)
In March we also have the international release of the fabulous Elizabeth Knox's The Absolute Book, which has been available here in New Zealand/Aotearoa for quite some time.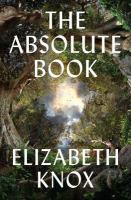 The absolute book / Knox, Elizabeth
"The Absolute Book is an epic fantasy, intimate in tone. A book where hidden treasures are recovered; where wicked things people think they've shaken from their trails find their scent again. A book about beautiful societies founded on theft and treachery, and one in which dead sisters are a living force. It is a book of journeys and returns, set in London, Norfolk, and the Wye Valley; in Auckland, New Zealand; in the Island of Apples and Summer Road of the Sidhe; at Hell's Gate; in the Tacit with its tombs; and in the hospitals and train stations of Purgatory." (Catalogue)
April
April kicks off with Reservoir 13's author Jon McGregor latest book Lean Fall Stand. And also a new collection of stories by Haruki Murakami called First Person Singular. Hummingbird Salamander by Annihilation's author Jeff VanderMeer, described as "a climate change conspiracy thriller about ecoterrorism and extinction."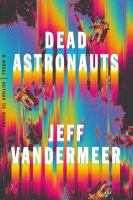 Dead astronauts / VanderMeer, Jeff
"Under the watchful eye of The Company, three characters – Grayson, Morse and Chen – shapeshifters, amorphous, part human, part extensions of the landscape, make their way through forces that would consume them. A blue fox, a giant fish and language stretched to the limit. A messianic blue fox who slips through warrens of time and space on a mysterious mission. A homeless woman haunted by a demon who finds the key to all things in a strange journal. A giant leviathan of a fish, centuries old, who hides a secret, remembering a past that may not be its own. " (Catalogue)
May
Rachel Cusk's Second Place explores the nature of male power and privilege as seen through the lens of the Art World and the relationship between a famous male artist and a woman.
Also in May Patrick McGrath releases Last Days in Cleaver Square. Set in 70's London but concerning a man haunted by his days fighting in the Spanish civil war.
June
June sees the release of Greta and Valdin the debut novel by Rebecca K Reilly. Set in an Auckland apartment, and revolving around a brother and sister navigating around the pit falls of modern romance in what is described as a "beguiling and hilarious novel".
Also in June we have the third instalment of David Peaces's Tokyo trilogy entitled Tokyo Redux.
There's also a modern translation of the 'Wife of Bath' called The Wife of Willesden by White Teeth author Zadie Smith; as well as a semi autobiographical novel written her mother Yvonne Bailey-Smith called The Day I Fell Off My Island.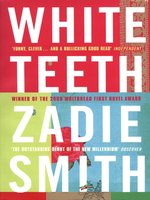 White Teeth, Zadie Smith (ebook)
"One of the most talked about debut novels of all time, White Teeth is a funny, generous, big-hearted novel, adored by critics and readers alike. Dealing – among many other things – with friendship, love, war, three cultures and three families over three generations, one brown mouse, and the tricky way the past has of coming back and biting you on the ankle, it is a life-affirming, riotous must-read of a book."(Overdrive description)
Finally, we have a new book by Scottish author David Keenan called Monument Maker, revolving around France's great cathedrals.
This is Memorial Device : an hallucinated oral history of the post-punk scene in Airdrie, Coatbridge and environs 1978-1986 / Keenan, David
"This Is Memorial Device, the debut novel by David Keenan, is a love letter to the small towns of Lanarkshire in the west of Scotland in the late 1970s and early 80s as they were temporarily transformed by the endless possibilities that came out of the freefall from punk rock. It follows a cast of misfits, drop-outs, small town visionaries and would-be artists and musicians through a period of time where anything seemed possible, a moment where art and the demands it made were as serious as your life. " (Adapted from Catalogue)
July
July sees the release of Animal by Lisa Taddeo, a debut novel about a woman driven to kill when on a road trip with three women.
August
The Women of Troy is the latest book by the multi award winning author Pat Barker and is scheduled for an August release.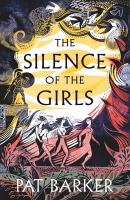 The silence of the girls : a novel / Barker, Pat
"There was a woman at the heart of the Trojan war whose voice has been silent – till now... Briseis was a queen until her city was destroyed. Now she is slave to Achilles, the man who butchered her husband and brothers. Trapped in a world defined by men, can she survive to become the author of her own story? Discover the greatest Greek myth of all – retold by the witness history forgot. 'Make s] you reflect on the cultural underpinnings of misogyny, the women throughout history who have been told by men to forget their trauma." (Catalogue)
And finally for our first instalment of 'What to look out for in the World of fiction in 2021' we have Girl on the Train author Paula Hawkin's new novel, A Slow Fire Burning, about a murder on a London houseboat. Look out for our second instalment of 'What to watch out for in the World of fiction in 2021' soon.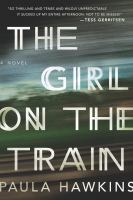 The girl on the train / Hawkins, Paula
"Rachel takes the same commuter train every morning and night. Every day she rattles down the track, flashes past a stretch of cozy suburban homes, and stops at the signal that allows her to daily watch the same couple breakfasting on their deck. She's even started to feel like she knows them. Jess and Jason, she calls them. Their life–as she sees it–is perfect. Not unlike the life she recently lost.
UNTIL TODAY And then she sees something shocking. It's only a minute until the train moves on, but it's enough. Now everything's changed. Unable to keep it to herself, Rachel goes to the police. But is she really as unreliable as they say?" (Adapted from Catalogue)