We were saddened to hear of the passing of Dr. Rangimarie Turuki Rose Pere, of Tūhoe, Ngāti Ruapani and Ngāti Kahungunu, on Sunday, December 13th at home in Waikaremoana, New Zealand. Dr Rose Pere, also known by many as Whaea Rose, was renowned for her spiritual teachings and ancient wisdom. "She was different and she dared to be different and she dared everyone around her to be different."
Her spirituality, and mātauranga stretched the boundaries of Te Ao Marama. Her colourful turban-clad head would be seen weaving its way across many an academic campus or marae as she began yet another spellbinding session on the practical applications of her beliefs and peace-making, mind-blowing wisdom.
She was the Young Maori Woman of the Year in 1972, awarded the New Zealand 1990 Commemoration medal C.M. and became a Commander of the British Empire receiving her C.B.E. in 1996. She worked within education across all age groups from pre-school to tertiary level, focusing on building the strength and identity of indigenous learners. In a statement, her whānau said she was loved across Aotearoa and the globe. "Her life was distinguished by extraordinary service to many people in both Aotearoa, New Zealand and the many corners of the world. She touched many lives and hearts."
Read more about her life and teachings: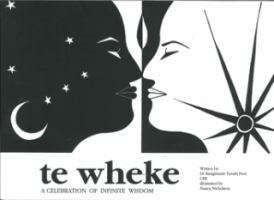 Te wheke : a celebration of infinite wisdom, by Rangimarie Pere
Vision Aotearoa = Kaupapa New Zealand : Marie Bell, Vicki Buck, Eddie Durie, Mason Durie, Michael Fay, … Tipene O'Regan, Rangimarie Rose Pere, Ken Piddington, Irihapeti
"Twenty New Zealanders talk to Roslie Capper and Amy Brown about their vision for Aotearoa New Zealand. They are Maori and Pakeha; some are business people, public servants, writers, clergy; all are change-seekers. The interviews are edited by Witi Ihimaera." (Book Jacket)
Women and education in Aotearoa.
"This collection of essays on the contemporary educational experience of girls and women has been welcomed by teachers and students." Includes Te wheke: whaia te maātauranga me te aroha, by Rangimarie Rose Pere.
He Matapuna = A source : some Maori perspectives. Includes "Taku taha Māori : my Māoriness, by Rangimarie Rose
Also : Te tohuna kura waka : shares the source of ancient Māori healing wisdom in Aotearoa, New Zealand, by Charlotte Mildon. (2017)
Mātauranga wahine, by Charlotte Mildon (Tōku Anō Ao Māori My Very Own World, Occasional paper Series no. 2).
Puna wairere : essays, by the New Zealand Planning Council. [1990] Includes Tangata whenua, by Rangimarie Rose Pere.
The sacred plant medicine of Aotearoa. Volume 1, by Franchelle Ofsoske-Wyber. (2019)
Dr. Rangimarie Turuki Rose Pere's presentation at IDEC 2015 about Education from a Maori perspective.
Dr Rose Pere, spiritual leader and academic dies (Radio NZ obituary)
Me te aroha tino nui atu ki te whānau pani
Nā mātou, ngā kaimahi whare pukapuka ki Te Matapihi ki te Ao Nui