This is the next in our Comics in Conversation with Comics series of posts, in which we explore comics and graphic novels that highlight, challenge, and celebrate the works that came before them, or say something about comics as an art form overall.
In this post we'll be taking a look at the recent DC Comics series Dial H for Hero, by writer Sam Humphries and artist Joe Quinones.
Dial H for Hero is one of DC Comics' more obscure series, but it's a title that has a strong following among comic writers for its seemingly infinite potential. First appearing in House of Mystery #156 in January 1966, the premise centres around the H-Dial, a mysterious rotary phone (ask your parents) that, when H-E-R-O is dialled on it, can transform the caller into a random superhero. 
The 2019 Dial H for Hero series finds the Dial in the hands of two teen runaways, Miguel Montez and Summer Pickens, and this time the dial not only changes them into different comic heroes, but different art styles. These moments are the main draw of the series, referencing famous comics outside of the DC universe such as Dragon Ball, Krazy Kat, Peanuts, Tank Girl, and Teenage Mutant Ninja Turtles, and paying homage to such celebrated artists like Dan Clowes, Mike Allred, Alex Toth, Rob Liefeld, Moebius and more over the course of the series' twelve issues.
We've listed some of the best comic homages from the second volume, with links to the relevant comics that inspired them if you want to check them out from our collection. You can also jump away now and reserve both volumes of Dial H for Hero if you don't want to be spoiled on the story.
Dial A for Artists!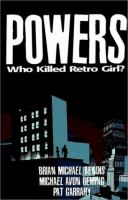 Influences:
Troll bridge / Gaiman, Neil
Powers [1] : who killed Retro Girl? / Bendis, Brian Michael
The unbeatable Squirrel Girl [3] : Squirrel, you really got me now / North, Ryan
Silk. Vol. 1, Sinister / Thompson, Robbie
In issue seven, Joe Quinones is joined by four other artists each depicting a tale of a different Metropolis resident-turned-superhero. Sandman and Troll Bridge artist Colleen Doran draws a story of a recently dumped man finding a newly-formed superteam, and Powers artist Michael Avon Oeming does a creepy supernatural story in the style of DC's old Spectre series. Erica Henderson of Squirrel Girl fame depicts a tale of one Metropolis citizen using their new powers for revenge instead of good. Finally, Stacey Lee pens a manga-influenced detective story featuring an analogue of Sailor Moon.
Clowes Encounters of the Toth Kind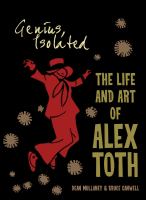 Influences:
Patience / Clowes, Daniel
Genius, isolated : the life and art of Alex Toth / Mullaney, Dean
Teenage Mutant Ninja Turtles. Volume one / Eastman, Kevin B
When Miguel and Summer get internships for the Daily Planet, their resulting daily coffee runs are depicted in the style of Daniel Clowes, known for his flowchart-like comics. Humphries and Quinones then mash this up with more art styles, first by turning a dial-obsessed Miguel into the hero 'Early Adopter', who is drawn in the crisp line-art style of Alex Toth (the character designer for classic Hanna-Barbera cartoons like Space Ghost and Birdman) and pitting him against a group of foes styled after Peter Laird and Kevin Eastman's Teenage Mutant Ninja Turtles.
Multiversity Graduate
Influences:
The Multiversity / Morrison, Grant
Crisis on infinite Earths / Wolfman, Marv
Absolute final crisis / Morrison, Grant
Imagine a Earth where women dictated the world's history, or an Earth where the Axis powers won World War II, or one where the ice caps melted and pirates rule the resulting drowned world. All of these worlds and more exist in the DC Comics Multiverse, where DC heroes and villains exist in new and strange configurations. Dial H for Hero follows the version of the Multiverse put forth in Grant Morrison's Multiversity, where every issue features a new parallel Earth drawn by a different artist who dictates the style of that world. Other books that heavily feature the Multiverse include Crisis on Infinite Earths (where it was destroyed, leaving a single Earth) and Final Crisis(where a new Multiverse is threatened by the omnicidal tyrant Darkseid).
Fourth World Problems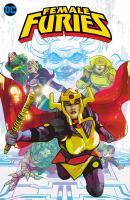 Influences:
Superman's pal, Jimmy Olsen / Kirby, Jack
Female Furies / Castellucci, Cecil
When Miguel changes sides and teams up with the villain Mr Thunderbolt, they travel to Apokolips (pronounced like 'apocalypse') to steal another version of the H-Dial. The hell-world Apokolips, along with its heavenly equivalent New Genesis, were created by Jack Kirby, one of the founding artists of Marvel Comics who famously left the company for DC Comics in the 70s to pen a multi-comic spanning saga of cosmic god-superheroes called "The Fourth World Saga". Since Kirby's centenary in 2017, the Fourth World has had a renaissance with comic creators, such as Cecil Castellucci and Adriana Melo's Female Furies miniseries, focusing on an all-women Apokoliptian strike force.
Simple as Black and White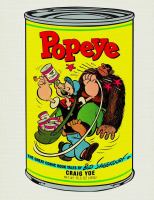 Influences:
Krazy & Ignatz : love letters in ancient brick : comprising the complete full-page comic strips, 1927-28 / Herriman, George
Popeye : the great comic book tales / Sagendorf, Bud
Banished to a ink-black realm outside of the multiverse, Miguel and Summer find they can only transform into characters that predate superheroes, resulting in one of the most deep-cut references in the whole Dial H for Hero. Summer transforms into an analogue of Olive Oyl, the girlfriend of Popeye, who first appeared in the Thimble Theatre comic strip by Elzie Crisler Segar in 1929. Miguel, meanwhile, becomes a rabbit-like character drawn in the style of Ignatz the mouse from George Herriman's strip Krazy Kat, published from 1913 to 1944. It's a great gag, but it also pays homage to the newspaper cartoon strips that defined comics before the superhero (or at least, Superman) was created in 1938. 
Other works by Sam Humphries and Joe Quinones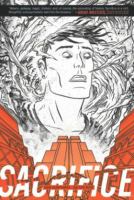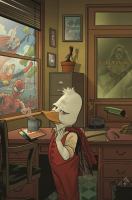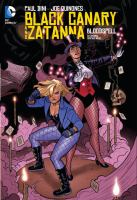 Blackbird. Book 1, The Great Beast / Humphries, Sam
Sacrifice / Humphries, Sam
Howard the Duck. Volume 0, What the duck?. Volume 0 / Zdarsky, Chip
Black Canary and Zatanna : bloodspell / Dini, Paul
Sam Humphries has been writing comics for almost a decade; we have one of his earliest indie works, Sacrifice with artist Dalton Rose, about a Mexican-American teen who gets sent back in time to the era of the ancient Aztecs and becomes a shaman. His most recent independent series with artist Jen Bartel was Blackbird, about a young woman who finds a cabal of witches in the underground scene of Los Angeles.
Joe Quinones is an artist beloved for his expressive style and artistic versatility, which really sings when he colours his art himself. You can check out his run on the Marvel Comics comedy series Howard the Duck with writer Chip Zdarsky, and his recent one-shot Black Canary and Zatanna: Bloodspell with Batman: The Animated Series writer Paul Dini.