As a special seasonal treat we've joined with author and music critic Simon Sweetman to curate and present to you a festive panoply of poets reading their works for Wellingtonians — one a day until Christmas.
Next up we have Richard Langston, who will be reading from his collection Five o'clock shadows.
Five o'clock shadows / Langston, Richard
"Poems that return over and over to the land – an offering to the country of Richard's bones and of his heart. From a longdrop that demands binoculars to Caberfeidh in the Catlins where his father picked plums from the passing train, Richard Langston writes poems that return over and over to the land. Born to a Lebanese immigrant family in Dunedin, and a Country Calendar director by trade, he is constantly refreshing his acquaintance with the country he calls home. Somehow writing it down seals the deal. 'We make marks in ink,' he says. 'We are here.' Poetry is incantation too, and Richard uses it to call family from the shadows and sing ancestors into being, a tentative offering to the country of his bones and of his heart." (Publisher description)
About Richard
"Richard Langston is a veteran broadcasting journalist and director, who comes from Dunedin, and was a driving force in the city's music scene in the 1980s. He lives in Wellington and is a proud member of the three-person South Wellington Poetry Society."
From The Cuba Press website
More by Richard
The newspaper poems / Langston, Richard
"`Regard this as a bouquet to ink  this is Richard Langston's paean to the world of newspaper to the world of newspaper reporting and reporters. To the gone age of the setting of metal type, the sound of a roomful of typewriters. To the past age of the afternoon city newspaper. This was the age of journalism before it went to university, the time of journalist as character." (Catalogue)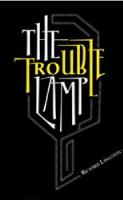 The trouble lamp / Langston, Richard
"A collection of poems by Richard Langston some previously published." ( Adapted from Catalogue)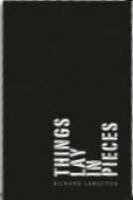 Things lay in pieces / Langston, Richard
"Poet / Journalist Richard Langston's fifth collection Things Lay in Pieces features 50 poems written about the Christchurch earthquake. These are poems of invention and witness that mix the everyday with the lyrical." (Catalogue)
Still to come…
Still to come are readings from Rachel McAlpine, Maggie Rainey-Smith, Michael Fitzsimons, and Ruby Solly.
We'll be posting up the latest in the series of poems every day until Christmas on the Library homepage and on our blog here, so keep an eye out!
Read all Festive Panoply posts
We'd like to extend our deepest gratitude to Simon Sweetman for curating these daily poems, and to the lovely people at Book Haven for allowing us to record in their bookshop. We hope you enjoy them as much as we have!
The death of music journalism / Sweetman, Simon
"Simon's been writing poems since he was first listening to bands on his Walkman, but then he started sharing them via social media and open mic nights. Marking a pivot from the razor-sharp and sometimes controversial music writing he is best known for, Simon's collection is as wide-ranging as his career to date. A natural storyteller whose poetry is filled with characters both famous and ordinary, this eagerly awaited collection is unpredictable, anarchic, playful and surprisingly heartfelt." (Adapted from Catalogue)