It's December, and that means end-of-year book lists! But as you've probably realised, 2020 isn't an easy year to summarise: there's been COVID-19 and multiple lockdowns; the growth of Black Lives Matter and #GiveNothingToRacism; political and environmental challenges across the world; and much, much more.
Over the next few weeks we'll have posts on a range of these topics, but first, something a little different. This blog draws attention to the lesser known happenings of 2020, the forgotten or overlooked events that disappeared from view. From Neanderthals to mysterious planets, naming disputes to volcanic eruptions, there's something for everyone. And keep an eye out for Part Two, coming soon!
---
JANUARY
17-year-old Wolf Cukier had an interesting start to his year when he discovered a rare circumbinary planet 1,300 light-years from Earth. A circumbinary planet is a planet that orbits two stars instead of the usual one–and they're very difficult to spot. Well done, Wolf!
Our universe : an astronomer's guide / Dunkley, Jo
"Jo Dunkley combines her expertise as an astrophysicist with her talents as a writer and teacher to present an elegant introduction to the structure, history, and enduring mysteries of the universe. Among the cutting-edge phenomena discussed are the accelerating expansion of the universe and the possibility that our universe is only one of many." (Adapted from Catalogue)
---
FEBRUARY
On 29 Feburary, Luxembourg became the very first country to make all public transport free! If you still want to pay for your train trip you can (a first class ticket will set you back 660 Euros a year) but otherwise you can ride at no charge whatsoever.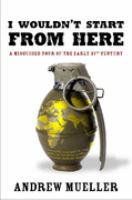 I wouldn't start from here : a misguided tour of the early 21st century / Mueller, Andrew
"Andrew Mueller doesn't consider himself a "proper" journalist, and yet he's travelled from Afghanistan to Abkhazia, from Belfast to Belgrade and from Tirana to Tripoli in search of a good story. I Wouldn't Start From Here is his random history of the 21st century so far, and all its attendant absurdities, intermittent horrors and occasional glimmers of hope. It features gunfights, car chases and gaol cells (and Luxembourg!)." (Catalogue)
---
MARCH
March was a busy month: among the happenings was North Macedonia joining NATO. North Macedonia is the 30th country to join, but its entry was held up for decades due to the Macedonia naming dispute. Long story short, Macedonia is now North Macedonia.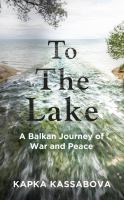 To the lake : a Balkan journey of war and peace / Kassabova, Kapka
"From the celebrated author of Border comes a portrait of an ancient but little-understood corner of Balkans, and a personal reckoning with the past." (Catalogue)
---
APRIL
At 9:58pm on 10 April, residents in Jakarta were woken by the distant sounds of an eruption. The culprit? Anak Krakatoa. "Please stop making that booming noise and go to bed, Anak Krakatau. It's late and we've already got plenty of other things to worry about," wrote one Twitter user.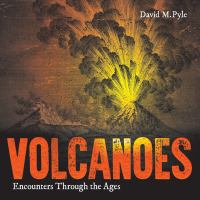 Volcanoes : encounters through the ages / Pyle, D. M.
"Volcanoes have intrigued many people, who have left records of their encounters in letters, reports and diaries and through sketches and illustrations. This book tells the stories of volcanic eruptions around the world, using original illustrations and first-hand accounts to explore how our understanding of volcanoes has evolved through time." (Adapted from Catalogue)
---
MAY
In May of this year, scientists discovered that 47,000 years ago, the latest fashion in jewellery was the teeth of cave bears. In fact cave bear tooth earrings were so popular they were later adopted by Neanderthals! (There were other important discoveries, but this was our favourite!)
The Neanderthals rediscovered : how modern science is rewriting their history / Papagianni, Dimitra
"For hundreds of thousands of years, Neanderthals evolved in Europe very much in parallel to the Homo sapiens line evolving in Africa, and, when both species made their first forays into Asia, the Neanderthals may even have had the upper hand. Here, Dimitra Papagianni and Michael A. Morse look at the Neanderthals through the full dramatic arc of their existence–from their evolution in Europe to their subsequent extinction." (Adapted from Catalogue)
---
JUNE
Almost 20 years after it was first released, June saw the end of the Segway personal transporter. Despite hopes that it would revolutionise the pedestrian world, life was never easy for the humble Segway, as a brief hunt through giphy.com will quickly reveal.
Idea to invention : what you need to know to cash in on your inspiration / Nolan-Brown, Patricia
"You don't have to be a mechanical genius to be an inventor. Anyone can invent – a parent wrestling with a baby sling, a coach frustrated with slick-soled running shoes, an office worker determined to keep the computer cords untangled. Inventing is simply finding clever solutions to everyday challenges." (Adapted from Catalogue)