Rachel Kerr author of Victory Park, Carl Shuker author of A Mistake and Michalia Arathimos author of Aukati in conversation with Mary McCallum about setting their fiction in Newtown.
With Jackson Nieuwland reading their poem from their collection I am a human being about working at Newtown Library.
Join us to hear these four esteemed authors all writing about Newtown talking about their work. All with very different voices and all with very different things to say. Yet all of the highest calibre this event this bound to be entertaining and stimulating and to make it even more complete we will be staging it at Newtown Library.

---
Friday, December 4   |   6pm   |   Newtown Library
---
The authors involved are…
Rachel Kerr has exploded onto the New Zealand literary scene with her debut novel Victory Park. About a single mother living on a block of flats in a fictionalised Newtown. Her life is humdrum until the mysterious Bridget moves into the flats, bringing with her unexpected friendship, glamour and wild dreams.
Carl Shuker's A Mistake. When an operation what goes wrong, in a hospital based on Wellington Regional Hospital in Newtown a young woman dies, who is culpable and who is to blame. The moral and ethical repercussions of this tragic event are explored in this masterful work which was shortlisted for the Acorn Foundation Fiction Prize 2020.
Michalia Arathimos's Aukati begins with two people arriving at a marae to protest fracking at a nearby farm. Family, political protest and culture intersect in this thoughtful, elegant, moving, and economically written novel. Michalia Arathimos describes herself as a Greek-New Zealander she currently is the Writer in Residence at Randell Cottage and will hold the Grimshaw Sargeson Fellowship in 2021.
Poet Jackson Nieuwland has been a busy person not only releasing their first beautiful, complex and surreal collection of poetry I am a Human Being, but also opening Food Court Books in Newtown and is also in the process of launching their own publishing house. This promises to be an unmissable event and all are very welcome.
Victory Park / Kerr, Rachel
"Kara lives in Victory Park council flats with her young son, just making a living by minding other people's kids – her nightly smoke on the fire escape the only time she can drop her guard and imagine something better. But the truth is life is threadbare and unpromising until the mysterious Bridget moves in to the flats. The wife of a disgraced Ponzi schemer she brings with her glamour and wild dreams and an unexpected friendship. Drawn in, Kara forgets for a moment who she's there to protect." (Adapted from Catalogue)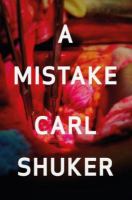 A mistake / Shuker, R. Carl
"Elizabeth Taylor is a surgeon at a city hospital, a gifted, driven and rare woman excelling in a male-dominated culture. One day, while operating on a young woman in a critical condition, something goes gravely wrong. A Mistake is a compelling story of human fallibility, and the dangerous hunger for black and white answers in a world of exponential complication and nuance." (Adapted from Catalogue)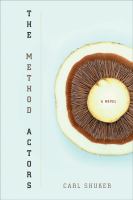 The method actors : a novel / Shuker, R. Carl
"The Method Actors traces the disappearance of a young, gifted military historian named Michael Edwards from his desk in Tokyo and his sister Meredith's return to the city in search of him. Michael's research into international war crimes trials will take his sister through four hundred years of history, myth and propaganda, love and infidelity, religious transport and hallucination." ( Adapted from Catalogue)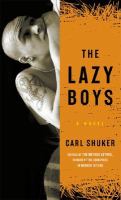 The lazy boys : a novel / Shuker, R. Carl
"Carl Shuker's protagonist, Richard Sauer, heads off to college for no reason other than to escape the stultifying normalcy of his middle-class family in Timaru, New Zealand. He may appear ordinary in his aimlessness, mangling his way through his first year in college, but his bonging and banging, his anger and rage, take a brutal turn at an out-of-control dorm party which lands Richey in front of the disciplinary committee with a sexual harassment charge. Dropping out of school before he's thrown out, Richey and his housemates Matt, Nick, and Ursula begin a freefall that forces Richey to face his most destructive desires." ( Adapted from Catalogue)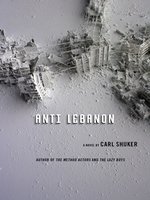 Anti Lebanon, Carl Shuker (ebook)
"It is Arab Spring and the fate of the Christians of the Middle East is uncertain. The many Christians of Lebanon are walking a knife-edge, their very survival in their ancestral refuge in doubt, as the Lebanese government becomes Hezbollah-dominated, while Syria convulses with warring religious factions. Anti Lebanon is a cross-genre political thriller and horror story embedded within these recent events, featuring a multiethnic Christian family living out the lingering after-effects of Lebanon's civil war as it struggles to deal with its phantoms, its ghosts, and its vampires. (Adapted fromOverdrive description)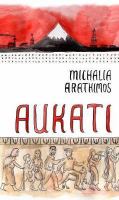 Aukati / Arathimos, Michalia
"Alexia is a law student escaping the Greek family that stifles her, and Isaiah is a young Maori returning home to find the family he's lost. Cut loose from their own cultures, they have volunteered to help Isaiah's Taranaki iwi get rid of the fracking that's devastating their land and water. The deeper Alexia and Isaiah go into the fight, the closer they get to understanding the different worlds they inhabit. But when a protest march becomes violent a boundary is crossed, and they need to decide where they stand and fast. It's clear the police have been tipped off, and the activists gathered at the marae suspect they're being watched or, worse, there is an informant in the group. Can Alexia and Isaiah be trusted? And more – can they trust themselves?" (Catalogue)
I am a human being / Nieuwland, Jackson
"Poet Jackson Nieuwland  first published collection is a beautiful, complex and surreal body  of work. The poems within are very intimate and display vulnerability, and fragility . Working with the concept that no single  word can adequately defines us. The multiplicity of who we are and what we have the potential to become is explored in a sequence of  poems such as I am an egg, I am a tree, I am a beaver, I am a bear, I am a bottomless pit etc. The works within are delicately accompanied by Steph Maree's line drawings." ( Adapted from Catalogue)