Multi award winning novelist Catherine Chidgey shares her writing hints and tips for NaNoWriMo.
With NaNoWriMo now in full swing and scores of people busy beavering away at various branches of our library network throughout Wellington. We thought now is an excellent time to step back for a moment take stock, seek advice and ask some of New Zealand's leading authors for any helpful suggestions they might have to help people on their way.
The fabulous Catherine Chidgey has the following tips:
What personal tips or hints would you pass on to new writers.
Shut the internet out of your writing room! No phones, no tablets…I write on an ancient laptop that cannot connect to the internet. If I want to look at pictures of cats, or check how many likes I have for my latest picture of my cat, I have to leave the writing room and go to my other laptop in the lounge. For me, this is the only way to get any work done.
Are there any writing traps that people fall into you can warn them about?
Don't spend too long throat-clearing at the start of a piece of writing, and don't overstay your welcome at the end. Once you've written a draft, have a look at these two spots – the start and the finish – and see if you can do some cutting in order to let a more powerful opening/closing emerge.
Branches hosting "Come Write In" spaces for NaNoWriMo:
Te Awe Library – Monday – Friday 5.30pm – 7.30pm; Saturday – Sunday 12.00 – 2.00pm
Arapaki Library – Thursdays and Fridays 5.00 – 7.00pm
Mervyn Kemp (Tawa) Library – Wednesdays 10.00am – 2.00pm
Johnsonville Library – Tuesdays 4.00 – 6.30pm and Sundays 10.00am – 4.00pm
Karori Library – Fridays 3.00pm – 5.00pm and Saturdays 10.00am – 1.00pm
Cummings Park (Ngaio) Library – Mondays 5.00pm – 7.00pm and Wednesdays 2.00 – 5.00pm
We wish to thank Catherine for her invaluable advice.
And check out our previous hints and tips posts by Breton Dukes and Mikaela Nyman for more fabulous writing advice. For full details on NaNoWriMo click here.
Below is a selection of Catherine's works including her recently released and highly acclaimed novel Remote sympathy. Enjoy.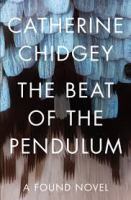 The beat of the pendulum : a found novel / Chidgey, Catherine
" The Beat of the Pendulum is the result of one year in which Chidgey drew upon the language she encountered on a daily basis, such as news stories, radio broadcasts, emails, social media, street signs, TV, and many conversations. As Chidgey filters and shapes the linguistic chaos of her recordings, a set of characters emerge – In her chronicling of moments of loveliness, strangeness, comedy and poetry and sorrow, Chidgey plays with the nature of time and its passing. The Beat of the Pendulum is also an exploration of human memory." (Adapted from Catalogue)
The transformation / Chidgey, Catherine
"A tale of enchantment and obsession Tampa, Florida, 1898: a frontier where the progress of the modern world has not yet won the battle against the voodoo magic of the swamps, and where miracles of transformation are still possible. Dominating the town is the new Tampa Bay Hotel, with its tangle of Moorish minarets, cupolas, and arches, its Byzantine domes and thirteen crescent moons, and its electric lighting designed by Edison. This fairy-tale castle anchored at the water's edge is a winter magnet for the best sort of people ." (Adapted from Catalogue)
The wish child / Chidgey, Catherine
" It's 1939. Two children watch as their parents become immersed in the puzzling mechanisms of power. Sieglinde lives in the affluent ignorance of middle-class Berlin, her father a censor who cuts prohibited words such as love and mercy out of books. Erich is an only child living a rural life near Leipzig, tending beehives, aware that he is shadowed by strange, unanswered questions. Drawn together as Germany's hope for a glorious future begins to collapse, the children find temporary refuge in an abandoned theatre amidst the rubble of Berlin. " (Adapted from Catalogue)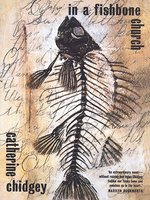 In a Fishbone Church, Catherine Chidgey (ebook)
"When Clifford Stilton dies, his son Gene crams his carefully kept diaries into a hall cupboard – but Clifford's words have too much life in them to be ignored, and start to permeate his family's world. Clifford taught Gene about how to find rocks and fossils, and about how to kill birds and fish. Gene passes on a similar inheritance to his daughters, Bridget and Christina – they have their own ways of digging and discovering the past, keeping an account of life, watching out for the varieties of death that lie hidden. "(Overdrive description)
Remote sympathy / Chidgey, Catherine
"Moving away from their lovely apartment in Munich isn't nearly as wrenching an experience for Frau Greta Hahn as she had feared. Life here in Buchenwald would appear to be idyllic. Lying just beyond the forest that surrounds them – is the looming presence of a work camp. Frau Hahn's husband, SS Sturmbannführer Dietritch Hahn, is to take up a powerful new position. As the prison population begins to rise, the job becomes ever more consuming. When Frau Hahn is forced into an unlikely and poignant alliance with one of Buchenwald's prisoners, Dr Lenard Weber, her naÏve ignorance about what is going on so nearby is challenged. A decade earlier, Dr Weber had invented a machine: the Sympathetic Vitaliser. At the time he believed that it's subtle resonances might cure cancer. But does it really work? One way or another, it might yet save a life." (Adapted from Catalogue)