How I would enjoy being told the novel is dead. How liberating to work in the margins, outside a central perception. You are the ghoul of literature."
― Don DeLillo,
Some novels embrace the times we live in and some seek to provide distraction or escape, and some do both. And of course, all approaches are equally valid. And in our latest section of recently acquired fiction all these writing techniques are employed, from the emblematic writing of Don DeLillo to the latest brilliantly observed, funny and tender romantic comedy by Nick Hornby and all places in between.
Enjoy.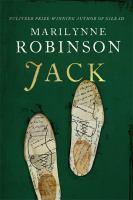 Jack / Robinson, Marilynne
"Jack tells the story of John Ames Boughton, the loved and grieved-over prodigal son of a Presbyterian minister in Gilead, Iowa, a drunkard and a ne'er-do-well. In segregated St. Louis sometime after World War II, Jack falls in love with Della Miles, an African-American high school teacher, also a preacher's child, with a discriminating mind, a generous spirit and an independent will. Their fraught, beautiful story is one of Robinson's greatest achievements." (Adapted from Catalogue)
Islands of mercy / Tremain, Rose
" In the city of Bath, in the year 1865, an extraordinary young woman renowned for her nursing skills is convinced that some other destiny will one day show itself to her. And her desires begin to lead her towards a future she had never imagined. Meanwhile, on the wild island of Borneo, an eccentric British 'rajah', Sir Ralph Savage, overflowing with philanthropy but compromised by his passions, sees his schemes relentlessly undermined by his own fragility, by man's innate greed and by the invasive power of the forest itself.Jane's quest for an altered life and Sir Ralph's endeavours become locked together as the story journeys across the globe."  (Adapted from Catalogue)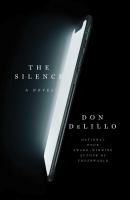 The silence : a novel / DeLillo, Don
" It is Super Bowl Sunday in the year 2022. Five people, dinner, an apartment on the east side of Manhattan. The retired physics professor and her husband and her former student waiting for the couple who will join them from what becomes a dramatic flight from Paris. Then something happens and the digital connections that have transformed our lives are severed. What follows is a dazzling and profoundly moving conversation about what makes us human." (Adapted from Catalogue)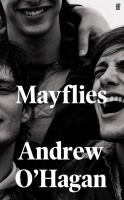 Mayflies / O'Hagan, Andrew
"Everyone has a Tully Dawson: the friend who defines your life. In the summer of 1986, in a small Scottish town, James and Tully ignite a brilliant friendship based on music, films and the rebel spirit. With school over and the locked world of their fathers before them, they rush towards the climax of their youth: a magical weekend in Manchester, the epicentre of everything that inspires them in working-class Britain. There, against the greatest soundtrack ever recorded, a vow is made: to go at life differently. Thirty years on, half a life away, the phone rings. " (Catalogue) Also available as an eBook.
Red pill / Kunzru, Hari
"After receiving a prestigious writing fellowship in Germany, the narrator of Red Pill arrives in the Berlin suburb of Wannsee and struggles to accomplish anything at all. Instead of working on the book he has proposed to write, he takes long walks and binge-watches Blue Lives–a violent cop show that becomes weirdly compelling in its bleak, Darwinian view of life–and soon begins to wonder if his writing has any value at all. When some friends drag him to a party where he meets Anton, the creator of Blue Lives, the narrator begins to believe that the two of them are involved in a cosmic battle." (Catalogue)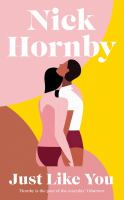 Just like you / Hornby, Nick
"The person you are with is just like you- same background, same age, same interests. The perfect match. And it is a disaster.Then, when and where you least expect it, you meet someone new. You seem to have nothing in common and yet, somehow, it feels totally right. Nick Hornby's brilliantly observed, tender but also brutally funny new novel gets to the heart of what it means to fall surprisingly and headlong in love with the best possible person – someone who is not just like you at all." (Catalogue)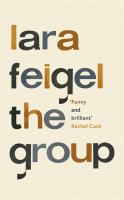 The group / Feigel, Lara
"' The Group, is a fiercely intelligent, revealing novel about a group of female friends turning forty. Who has children and who doesn't? Whose marriages are working, whose aren't, and who has embarked on completely different models of sexuality and relationships? Who has managed to fulfil their promise, whose life has foundered and what do they think about it, either way? This is an engrossing portrait of contemporary female life and friendship, and a thrillingly intimate and acute take on female character in an age that may or may not have been changed by feminism in its different strands." (Adapted from Catalogue)
Pew / Lacey, Catherine
"Fleeing a past they can no longer remember, Pew wakes on a church bench, surrounded by curious strangers. Pew doesn't have a name, they've forgotten it. Pew doesn't know if they're a girl or a boy, a child or an almost-adult. Is Pew an orphan, or something worse? And what terrible trouble are they running from? Pew won't speak, but the men and women of this small, god-fearing town are full of questions. As the days pass, their insistent clamour will build from a murmur to a roar, as both the innocent and the guilty come undone in the face of Pew's silence." (Adapted from Catalogue)