"You must never behave as if your life belongs to a man. Do you hear me?" Aunty Ifeka said. "Your life belongs to you and you alone."
Congratulations to Chimamanda Ngozi Adichie, whose 2006 novel Half of a Yellow Sun has been voted the 'Winner of Winners' for the Women's Prize for Fiction — the best book to have won the prize in its illustrious 25-year history. The book was selected by popular vote as the best work from all the 25 previous winners.
The novel, set during the Biafran war in Nigeria, explores some of the most important issues of our time — female and racial empowerment, ethnic allegiances, and the end of colonial rule. On publication, it won universal praise and shot Chimamanda Ngozi Adichie to global acclaim. Widely hailed as a modern masterpiece, it was also subsequently turned into a movie.
Below is a very small selection of the twenty-five books that have won the annual award. Enjoy!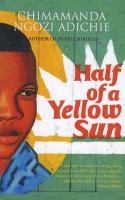 Half of a yellow sun / Adichie, Chimamanda Ngozi
"This sweeping novel  is set in Nigeria in the 1960s, at the time of a vicious civil war, three main characters in the novel get swept up in the violence . One is a young boy from a poor village . The other is a young middle-class woman, Olanna. And the other is a white man, a writer who lives in Nigeria for no clear reason .As these people's lives intersect, they have to question their own responses to the unfolding political events. This extraordinary novel is about Africa in a wider sense: about moral responsibility, about the end of colonialism, about ethnic and tribal allegiances, about class and race; and the ways in which love can complicate all of these things." (Catalogue) Also available as an
Audiobook
. Or to check movie availability click
here
.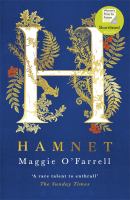 Hamnet / O'Farrell, Maggie
"Warwickshire in the 1580s. Agnes is a woman as feared as she is sought after for her unusual gifts. She settles with her husband in Henley street, Stratford, and has three children: a daughter, Susanna, and then twins, Hamnet and Judith. The boy, Hamnet, dies in 1596, aged eleven. Four years or so later, the husband writes a play called Hamlet.  Maggie O'Farrell writes Hamnet as a luminous portrait of a marriage and at its heart the loss of a beloved child." (Catalogue)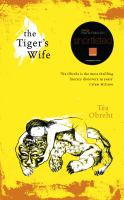 The tiger's wife / Obreht, Téa
"' In the war-shattered Balkans, a young doctor searches for her grandfather, who has abandoned the entire family at a field hospital. To find him, she realizes that she must track down a strange character called "the deathless man," using clues from Rudyard Kipling's The Jungle Book. Sounds partly fantastical, partly rooted in realities we should attend to, and completely original. Set in war-torn Yugoslavia, 'The Tiger's Wife' is a tale inspired by one woman's experience of the never-ending violence that swept the Balkans." (Adapted from Catalogue)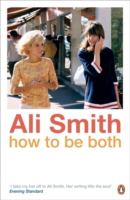 How to be both / Smith, Ali
"This is a novel all about art's versatility. Borrowing from painting's fresco technique to make an original literary double-take, it's a fast-moving genre-bending conversation between forms, times, truths, and fictions. There's a renaissance artist of the 1460s. There's the child of a child of the 1960s. Two tales of love and injustice twist into a singular yarn where time gets timeless, structural gets playful, knowing gets mysterious, fictional gets real – and all life's givens get given a second chance." (Catalogue) Also available as an Audiobook .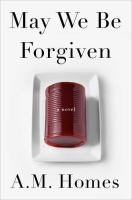 May we be forgiven / Homes, A. M
"Harolds younger brother George has it all-a fabulous job, family, and home. He also has a fabulous temper, and one day when he really loses it, he manages to lose everything else, too. Then Harold inherits a family. The forthright Homes, excellent at fractured families, makes serious readers sigh. With a five-city tour. A darkly comic novel of twenty-first-century domestic life and the possibility of personal transformation." (Adapted from Catalogue)
A spell of winter / Dunmore, Helen
"Catherine and her brother, Rob, do not know why they have been abandoned by their parents. In the house of their grandfather, "the man from nowhere," they forge a passionate refuge for themselves against the terror of family secrets, and while the world outside moves to the brink of war, their sibling love becomes fraught with dangers. But as Catherine fights free of the past, the spell of winter that has held her in its grasp begins to break. The novel's imagery moves between the stark, harsh winter world that Catherine loves and the summers she loathes, when the air is thick with the scent of roses and painful memories." (Adapted from Catalogue)
Small island / Levy, Andrea
" It is 1948 in an England that is still shaken by war. At 21 Nevern Street, London, Queenie Bligh takes into her house lodgers who have recently arrived from Jamaica.  Her husband, Bernard, whom she married to escape her dreary upbringing on a farm in the Midlands, was posted to India with the RAF during the war, but when the conflict was over he did not return. What else could she do?" "Among her tenants are Gilbert and his new wife Hortense. Gilbert Joseph was one of the serveral thousand Jamaican men who joined the RAF to fight against Hitler." (Catalogue)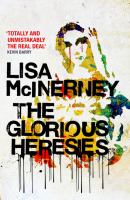 The glorious heresies / McInerney, Lisa
"We all do stupid things when we're kids. Ryan Cusack's grown up faster than most – being the oldest of six with a dead mum and an alcoholic dad will do that for you. And nobody says Ryan's stupid. Not even behind his back. It's the people around him who are the problem. The gangland boss using his dad as a 'cleaner'. The neighbour who says she's trying to help but maybe wants something more than that. The prostitute searching for the man she never knew she'd miss until he disappeared without trace one night . . . The only one on Ryan's side is his girlfriend Karine. If he blows that, he's all alone. But the truth is, you don't know your own strength till you need it." (Adapted from Catalogue). Also available an an eBook.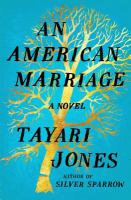 An American marriage : a novel / Jones, Tayari
"Newlyweds Celestial and Roy are the embodiment of both the American Dream . He is a young executive, and she is an artist on the brink of an exciting career. But as they settle into the routine of their life together, they are ripped apart by circumstances. Roy is arrested and sentenced to twelve years for a crime Celestial knows he didn't commit. Celestial finds herself bereft and unmoored, taking comfort in Andre, her childhood friend. After five years, Roy's conviction is suddenly overturned, and he returns to Atlanta ready to resume their life together. " (Adapted from Catalogue) Also available as an Audiobook.
The power / Alderman, Naomi
"In THE POWER, the world is a recognizable place: there's a rich Nigerian boy who lounges around the family pool; a foster kid whose religious parents hide their true nature; an ambitious American politician; a tough London girl from a tricky family. But then a vital new force takes root and flourishes, causing their lives to converge with devastating effect. Teenage girls now have immense physical power–they can cause agonizing pain and even death. And, with this small twist of nature, the world drastically resets." (Adapted from Catalogue) Also available as an eBook.