NaNoWriMo celebrates the power of creativity, and is the ideal way of firing up your writing neurons. It also connects you to fellow writers, focuses your writing efforts by setting milestones and is a fantastic way to help budding writers create new worlds and stories!
To help you begin, we asked various authors to share their tips, hints and general advice for new writers. First up: debut novelist Rachel Kerr, who shares her advice on both the writing process and also how to get published.
Rachel's book Victory Park revolves round a young mum who lives in council flats with her young son.
The truth of her daily existence is that it is threadbare and unpromising. That is until the mysterious Bridget moves in to the flats, bringing with her unexpected friendship, glamour and wild dreams. But is all as it seems?
Rachel said that when she heard that Victory Park had arrived from the printer, she grabbed a carry bag and jumped on a bus and came straight down. "Nothing like holding your first novel in your hands and realising the words you sweated over for years are there, locked in, ready for others to read".
Below is a short video with Rachel's tips. We'd like to extend our thanks to Rachel for doing this!
Victory Park has now been published and will soon be available to borrow from our libraries–and is of course available from all good bookshops.
NaNoWriMo runs throughout the month of November in many of our branches. For full details see below.
Branches hosting "Come Write In" spaces for NaNoWriMo:
Newtown Library – Special one off event on Monday 9th November 4.00pm
Kilbirnie – Special one off on Monday the 16th at 4.00pm
Te Awe Library – Monday – Friday 5.30pm – 7.30pm; Saturday – Sunday 12.00 – 2.00pm
Arapaki Library – Thursdays and Fridays 5.00 – 7.00pm
Mervyn Kemp (Tawa) Library – Wednesdays 10.00am – 2.00pm
Johnsonville Library – Tuesdays 4.00 – 6.30pm and Sundays 10.00am – 4.00pm
Karori Library – Fridays 3.00pm – 5.00pm and Saturdays 10.00am – 1.00pm
Cummings Park (Ngaio) Library – Mondays 5.00pm – 7.00pm and Wednesdays 2.00 – 5.00pm
Below is a selection of the many writing guides available from our collection that may help you on the way. Enjoy!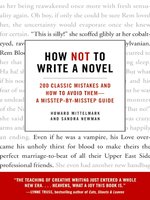 How Not to Write a Novel, Howard Mittelmark (ebook)
"How not to Write a Novel, authors Howard Mittelmark and Sandra Newman distill their 30 years combined experience in teaching, editing, writing, and reviewing fiction to bring you real advice from the other side of the query letter. Rather than telling you how or what to write, they identify the 200 most common mistakes unconsciously made by writers . As funny as it is useful, this essential how-NOT-to guide will help you get your manuscript out of the slush pile and into the bookstore. (Adapted Overdrive description)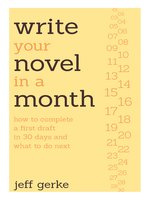 Write Your Novel in a Month, Jeff Gerke (ebook)
One of these days, I'm going to sit down and write that novel…. Everyone thinks about doing it, yet most people who do start a novel end up stalling after a few chapters. Where do these would-be novelists go wrong? Are the characters dull and cliched? Did the story arc collapse? Whether you're participating in NaNoWriMo or simply hoping to complete a draft over winter break, this book covers the entire scope of writing a novel. (Adapted from Overdrive description)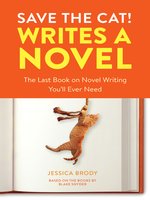 Save the Cat! Writes a Novel, Jessica Brody (ebook)
Novelist Jessica Brody presents a comprehensive story-structure guide for novelists that applies the famed Save the Cat! screenwriting methodology to the world of novel writing. Revealing the 15 "beats" (plot points) that comprise a successful story, this book lays out the Ten Story Genres (Monster in the House; Whydunit; Dude with a Problem) alongside quirky, original insights (Save the Cat; Shard of Glass) to help novelists craft a plot that will captivate—and a novel that will sell. (Adapted from Overdrive description)
How to write short stories and get them published / Lister, Ashley
"How to Write Short Stories and Get Them Published is the essential guide to writing short fiction. It takes the aspiring writer from their initial idea through to potential outlets for publication and pitching proposals to publishers. Along the journey this guide considers the most important aspects of creative writing, such as character, plot, point of view, description and dialogue. All of these areas are illustrated with examples of classic fiction, and accompanied by exercises that will help every writer hone their natural skill." (Adapted from Catalogue)