This year's Ngaio Marsh Awards shortlist is full of outstanding New Zealand novels that cover a wide range of styles and tones in stories entwined with crime, mystery, thrills, and suspense. And it is going to be a really difficult task for the judges to pick a winner.
Amongst the shortlist for this year's Ngaio Marsh Awards is New Zealand writing icon and legend
Renée. Born in 1929 in Napier. After she left school age 12 Renée went on to work in a wide variety of jobs including in a dairy, as a cleaner in an Auckland's Theatre and as a feature writer and reviewer. After completing a BA in 1979 Renée became more closely involved in community theatre and started writing for the stage. Having written so far over twenty  plays many of them featuring women in leading roles and works that often humanise working-class people.
Renée describes herself as a 'lesbian feminist with socialist working-class ideals' and nearly all of her written works expound these beliefs.
As well as numerous plays Renée has published nine fiction works and in 2018 was awarded the Prime Minister's Awards for Literary Achievement. And her fascinating, funny and insightful memoir These Two Hands, initially published in 2017 has been released in a new edition with three new chapters and an index
Renée has also tutored creative writing classes and also presents an annual writing guide for those who have or have had cancer and want to write about that experience.
Astonishingly The Wild Card is her first crime novel. Ruby the female lead in The Wild Card is a strong rounded character and the plot revolves round a crime against a Māori state ward. Described by reviewers as "Superb… a gripping read that covers some brutal topics".
We wish to extend our most heartfelt thank you to Renée for her time and such a great interview. And we wish her and his fellow shortlisted authors good luck in the final awards ceremony.
The finalists will be celebrated, and the winners announced, as part of a special event at this year's WORD Christchurch Festival, held from 29 October to 1 November. Enjoy!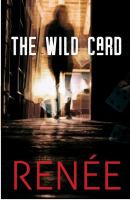 The wild card / Renée
"Ruby Palmer has been dealt a rough hand. She was left in a kete at the back door of the Porohiwi Home for Children when she was a baby, and then at seven she discovered that Betty who stopped the bad stuff happening to Ruby at the Home has drowned. Now in her thirties, Ruby suspects her friend was murdered ¿ her only lead is a notebook that uses the symbols on playing cards to tell a story she can't understand, but there are other clues too: the man in the balaclava who attacks her when she starts to investigate, and break-ins at the local theatre where Ruby is playing Lady Bracknell in The Importance of Being Earnest. As Ruby goes deeper into the mystery of Betty's death, she starts to find answers to questions about herself that she hadn't dared ask before. " (Catalogue) Also available as an eBook.
The skeleton woman : a romance / Renée
"A baby on the doorstep, a skeleton woman biding time before the truth comes out. Rose Anthony's life has just become much more complicated. Renee's latest novel carries the reader on an entertaining roller coaster ride of mystery and intrigue. A rich tapestry of a tale guaranteed to keep the reader hooked from start to finish. Rose Anthony's life has just become more complicated. There's a baby abandoned on her doorstep, and long-kept secrets are about to fly into the open…A tightly plotted literary lesbian romance, delightfully told by New Zealand writer Renee." (Catalogue) Also available as an eBook.
Kissing shadows / Renée
"When Vivvie Caird is faced by the sight of her beautiful, strong-willed mother lying limp and speechless in a hospital bed, she feels empowered to begin unlocking the mystery that is her fathers legacy. Vivvies nave undertaking soon finds a parallel in her mothers own account of what happened when her husband left home one day, never to return. A family, and a court must confront a devastating event that occurred in the midst of the hard times of last century. This fast-paced, page-turning novel takes the reader into an absorbing and moving world of shadowy relationships and intrigue." (Catalogue) Also available as an eBook.
Wednesday to come : trilogy / Renée
" In Wednesday To Come Renee takes four women of four generations in a single family and looks at how they cope with the Great Depression of the 1930s. In Pass It On, Jeannie and Cliff, the two adolescents joined the hunger march in Wednesday to Come, have each grown up and married. Pass It On explores the very different experiences of Jeannie, the political activist, and Cliff's wife Nell, and traces their relationship from initial distrust to a firm allegiance against the political and economic forces which threaten their families. Jeannie Once, tells the story of Jeannie's great grandmother living in Victorian era Dunedin." (Catalogue)
These two hands : a memoir / Renée
"Renee Paule lives in Otaki and teaches her Your Life, Your Story and her Poem a Week workshops there. This is just one version of her life, her story, told in patches, like a quilt." (Catalogue)
And below some of the books Renée mentions in her interview.
Gaudy Night : A Lord Peter Wimsey mystery with Harriet Vane / Sayers, Dorothy L.
" The third Dorothy L. Sayers classic to feature mystery writer Harriet Vane, Gaudy Night features an introduction by Elizabeth George, herself a crime fiction master. Gaudy Night takes Harriet and her paramour, Lord Peter, to Oxford University, Harriet's alma mater, for a reunion, only to find themselves the targets of a nightmare of harassment and mysterious, murderous threats.
—Chicago Tribune " (Adapted from Catalogue) Also available as an Audiobook.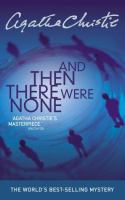 And then there were none / Christie, Agatha
"Ten strangers, apparently with little in common, are lured to an island mansion off the coast of Devon by the mysterious U.N.Owen. Over dinner, a record begins to play, and the voice of an unseen host accuses each person of hiding a guilty secret. That evening, former reckless driver Tony Marston is found murdered by a deadly dose of cyanide. The tension escalates as the survivors realise the killer is not only among them but is preparing to strike again… and again…" (Adapted from Catalogue) Also available as an eBook.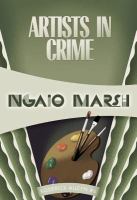 Artists in crime / Marsh, Ngaio
"In the movies, it's known as a "meet cute." But for Inspector Alleyn and Miss Agatha Troy, it's more like irritation: On the ship back to England, she finds him tedious and dull; he thinks she's a bohemian cliché. They may be destined for romance, but there's a murder in the way: No sooner has Alleyn settled in to his mother's house, eager for a relaxing end to his vacation, then he gets a call that a model has been stabbed at the artists' community down the road. And the artistic Miss Troy is one of the community's most prominent and outspoken members. " (Adapted from Catalogue)
The mind readers / Allingham, Margery
"Sam Ferris is an ordinary English schoolboy. Well, except for a few things. One: His father is an eminent scientist, based on a military research island off the English coast. Two: Sam is about to be interviewed by a solicitor, giving evidence, in a serious legal matter, against one of his favorite teachers. And three: Sam can read minds. But there's a four: Sam's uncle is Albert Campion. And Sam's story, in all its seemingly unrelated elements, gives his Uncle Albert quite a lot to be curious about. " (Adapted from Catalogue)
The broken shore / Temple, Peter
" Shaken by a scrape with death, big-city detective Joe Cashin is posted away from the Homicide Squad to a quiet town on the South Australian coast. Carrying physical scars and not a little guilt, he spends his time playing the country cop, walking his dogs, and thinking about how it all was before. When a prominent local is attacked and left for dead in his own home, Cashin is thrust into a murder investigation. The evidence points to three boys from the nearby aboriginal community, whom everyone wants to blame. Cashin is unconvinced, and soon begins to see the outlines of something far more terrible than a simple robbery gone wrong."(Adapted from Catalogue) Also available as an eBook.