This is Comics in Conversation with Comics, a blog about comics and graphic novels that highlight, challenge, and celebrate the works that came before them, or say something about comics as an art form overall. This first post looks at the recent DC Comics series Dial H for Hero, by writer Sam Humphries and artist Joe Quinones.
Dial H for Hero is one of DC Comics' more obscure series, but it's a title that has a strong following among comic writers for its seemingly infinite potential. First appearing in House of Mystery #156 in January 1966, the premise centers around the H-Dial, a mysterious rotary phone (ask your parents) that, when H-E-R-O is dialed on it, can transform the caller into a random superhero. The 2019 Dial H for Hero series finds the Dial in the hands of two teen runaways, Miguel Montez and Summer Pickens, and this time the dial not only changes them into different comic heroes, but different art styles. These moments are the main draw of the series, referencing famous comics outside of the DC universe such as Dragon Ball, Krazy Kat, Peanuts, Tank Girl, and Teenage Mutant Ninja Turtles, and paying homage to such celebrated artists like Dan Clowes, Mike Allred, Alex Toth, Rob Liefeld, Moebius and more over the course of the series' twelve issues.
We've listed some of the best comic homages from the first volume, with links to the relevant comics that inspired them if you want to check them out from our collection. You can also reserve volumes one and two of Dial H for Hero here and here if you don't want to be spoiled on the story.
Manga on Manga
In issue 2 of Dial H for Hero, Miguel and an rival fight for the dial in the forms of Jobu, the Zonkey King and Iron Deadhead. These two heroes are references to two mangas, Akira Toriyama's Goku from Dragon Ball and the cyborg protagonists of Masamune Shirow's mangas like Ghost in the Shell, respectively. As the two heroes clash, so do the art styles, with Jobu's simple colours and comedic tone contrasting with Iron Deadhead's more serious, cyberpunk look drawn in black and white.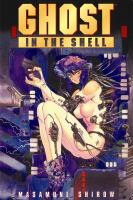 Dragonball. 3-in-1 edition. 1 / Toriyama, Akira
Ghost in the shell / Shirow, Masamune
Getting Vertigo
Vertigo (and its 2010s successor, Young Animal) was DC Comic's imprint (a minor publishing line) for mature comics that gave their writers more creative freedom to reinterpret classic characters, including The Sandman, Doom Patrol, and Shade the Changing Man. While Vertigo is acclaimed for elevating comics into the realm of serious literature, these titles are also known to dip into 'purple prose' and extremely post-modern styles of narrative, which could alienate a more casual reader. This aspect gets a send-up in chapter 3 of Dial H for Hero in the form of the Bluebird of Happiness, a manic-pixie psychedelic superwoman resembling The Sandman's Delirium who warps the comic's page structure around her.
The Sandman : endless nights / Gaiman, Neil
Shade, the changing girl. Vol. 1, Earth girl made easy / Castellucci, Cecil
Moebius Strip
To fight a bunch of out-of-control Justice League robots in issue 4, museum curator Snapper Carr transforms into Alien Ice Cream Man, a costumed space adventurer poking fun at the way French comic artist Moebius would draw his space-travelling characters with big pointy hats. Miguel, meanwhile, becomes Lil' Miguelito, a fusion of various newspaper comic strip characters including Charlie Brown, Hagar the Horrible, and Nancy.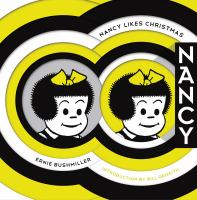 Inside Moebius. Part 1 / Moebius
Nancy likes Christmas / Bushmiller, Ernie
Fight like a (Tank) Girl
Main character Summer Picken's go-to hero transformation is Lo-Lo Kick You, a live-wire 'riot grrrl' hero inspired by the art of Tank Girl creator (and Gorillaz artist) Jamie Hewlett and the pop art style of Mike Allred's Madman. Summer's adherence to only turning into one character throughout the series (whereas the dial normally changes you in random heroes) indicates her strong sense of self-identity. It's befitting, then, that her transformation pays homage to two of the most visually distinct and idiosyncratic artists of the 1990s.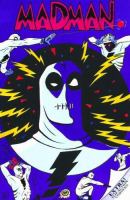 Tank Girl : the odyssey / Milligan, Peter
Madman. Volume 1 / Allred, Mike
Comic-ception
Issue 6 has a double-page spread that looks like a comic overlayed on top of another comic, allowing two narratives to play out simultaneously across the same page space. The 'outer' comic is a shot-for-shot remake of the storyboards for the Batman: The Animated Series opening by Bruce Timm, while the overlayed 'inner' comic detailing Miguel's crisis is done in the style of black-and-white indie comics like Love and Rockets by the Hernandez brothers.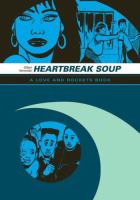 Heartbreak soup : a Love and rockets book / Hernandez, Gilbert
The Batman adventures : mad love / Dini, Paul
Hero Complex
In issue 6, the villain Mr. Thunderbolt gives everyone in the city of Metropolis a superhero identity and powers, with every individual character having their own art style riffing on another comic artist. Some of the allusions I was able to spot were: a character based on artist Frank Quitely's 'hyper-real' art style, a few referencing early 60s Marvel comics by artists Jack Kirby and Steve Ditko, and characters based on the recent designs of Squirrel Girl by Erica Henderson and Silk by Stacey Lee.
L to R: All-Star Superman   Spider-Man meets the Marvel universe  The unbeatable Squirrel Girl  Silk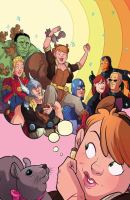 And that covers volume one! Stay tuned for Part Two, where we cover the homages in Dial H for Hero Volume Two.