Every moment wasted looking back, keeps us from moving forward…In this world and the world of tomorrow, we must go forward together or not at all."  – Hillary Diane Rodham Clinton.
What if Hillary Diane Rodham hadn't married Bill Clinton? Well this big "what if" is at the heart of Rodham a brilliant alternative political history by author Curtis Sittenfeld whose previous novels include American wife: a novel an alternative reality version of the life of another First Lady Laura Bush.
Rodham is just one of the intriguing and enthralling books in this month's new books list; others include Antkind the fiction Debut of Charlie Kaufman screen writer of Being John Malkovich and Eternal Sunshine of the Spotless Mind. And two titles from South Korea Almond and Disaster tourist. Finally, we have Sex and vanity the latest romantic comedy novel from bestselling author of Crazy Rich Asians Kevin Kwan.
A mixture of new releases that really does have something for everyone. Enjoy!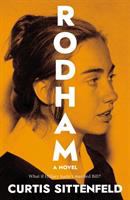 Rodham : a novel / Sittenfeld, Curtis
"'Awfully opinionated for a girl' is what they call Hillary as she grows up in her Chicago suburb. Smart, diligent, and a bit plain, that's the general consensus. Then Hillary goes to college, and her star rises. At Yale Law School, she continues to be a leader- and catches the eye of driven, handsome and charismatic Bill. But when he asks her to marry him, Hillary gives him a firm No. How might things have turned out for them, for America, for the world itself, if Hillary Rodham had really turned down Bill Clinton?" (Adapted from Catalogue) Also available as an eBook.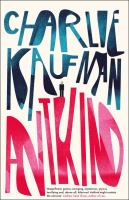 Antkind : a novel / Kaufman, Charlie
" B. Rosenberger Rosenberg, neurotic and underappreciated film critic (failed academic, filmmaker, paramour, shoe salesman who sleeps in a sock drawer), stumbles upon a hitherto unseen film by an enigmatic outsider – a three-month-long stop-motion masterpiece that took its reclusive auteur ninety years to complete. Convinced that the film will change his career trajectory and rock the world of cinema to its core, that it might possibly be the greatest movie ever made, B. knows that it is his mission to show it to the rest of humanity. The only problem: the film is destroyed, leaving him the sole witness to its inadvertently ephemeral genius."  (Adapted from Catalogue) Also available as an eBook.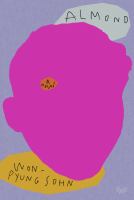 Almond : a novel / Son, Wŏn-p'yŏng
"Yunjae was born with a brain condition  that makes it hard for him to feel emotions like fear or anger. He does not have friends–t–but his devoted mother and grandmother provide him with a safe and content life. Then on Christmas Eve–Yunjae's sixteenth birthday a shocking act of random violence shatters his world, leaving him alone and on his own, until troubled teenager Gon arrives at his school, and they develop a surprising bond. As Yunjae begins to open his life to new people–including a girl at school–something slowly changes inside him. " (Adapted from Catalogue)
The disaster tourist : a novel / Yun, Ko-ŭn
"Jungle is a cutting-edge travel agency specializing in tourism to destinations devastated by disaster and climate change. And until she found herself at the mercy of a predatory colleague, Yona was one of their top representatives. Now on the verge of losing her job, she's given a proposition: take a paid "vacation" to the desert island of Mui and pose as a tourist to assess the company's least profitable holiday. When she uncovers a plan to fabricate an extravagant catastrophe, she must choose: prioritize the callous company to whom she's dedicated her life, or embrace a fresh start in a powerful new position? " (Adapted from Catalogue)
Sex and vanity / Kwan, Kevin
" On her very first morning on the jewel-like island of Capri, Lucie Churchill sets eyes on George Zao and she instantly can't stand him. She can't stand it when he gallantly offers to trade hotel rooms with her so that she can have a view of the Tyrrhenian Sea, she can't stand that he knows more about Casa Malaparte than she does, and she really can't stand it when he kisses her in the darkness of the ancient ruins of a Roman villa.  But several years later, when George unexpectedly appears in East Hampton, where Lucie is weekending with her new fiance, she finds herself drawn to him again. " (Adapted from Catalogue)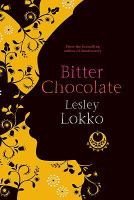 Bitter chocolate / Lokko, Lesley Naa Norle
"Three girls in search of a missing piece of their lives; three girls who will change their world to find it. In a story that begins in the relentless heat of a Haitian summer and sweeps through the luxurious homes of America's elite, from elegant dinner parties in North London, to the colourful chaos of the East End, Bitter Chocolate is a tale of the quest for love, marriage and finding a place to belong." (Adapted from Catalogue)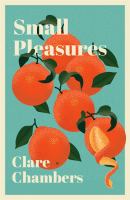 Small pleasures / Chambers, Clare
"1957, south-east suburbs of London.  Jean Swinney is a feature writer on a local paper, disappointed in love and – on the brink of forty – living a limited existence with her truculent mother.When a young Swiss woman, Gretchen Tilbury, contacts the paper to claim that her daughter is the result of a virgin birth, it is down to Jean to discover whether she is a miracle or a fraud. But the more she investigates, the more her life becomes strangely (and not unpleasantly) intertwined with that of the Tilburys: But they are the subject of the story Jean is researching for the newspaper, a story that increasingly seems to be causing dark ripples across all their lives." ( Adapted from Catalogue)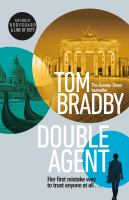 Double agent / Bradby, Tom
"Kidnapped in Venice by a Russian defector, Kate knows she's in trouble. But all is not as it seems. The spy offers her conclusive evidence that the British Prime Minister is a live agent working for Moscow. Kate's holiday quickly becomes the start of her next mission.With proof of the PM involved in a sordid scandal and a financial paper trail that undeniably links him to the Russians, the evidence seems bulletproof. But the motives of the defector are anything but clear. And, more worryingly, it seems that there are key people at the heart of the British Establishment who refuse to acknowledge the reality in front of them." (Adapted from Catalogue)