I'm Mark, the Customer Specialist for Music & Film at Wellington City Library. If you spent some time in the Sound & Vision section of the old Central Library you may remember seeing myself and my colleague Shinji, shifting shelves of CDs or DVDs around. We are now in charge of buying the CDs & Vinyl for the Library collection, so we thought we'd start a blog on some of the new and upcoming material we have been buying for the Music collection at our CBD Te Awe branch.
My colleague Neil & I decided to do a quick one line review of these titles to see if we actually know anything about them…
New CDs at Te Awe:

Green. / Yoshimura, Hiroshi
Neil: Regarded as a seminal Japanese 80s ambient album. A great companion piece to Midori Takada's Through The Looking Glass.
Mark: Pitchfork approved noodling.
Absolute zero. / Hornsby, Bruce
Neil: After a long wait Hornsby explores some new avenues.
Mark: Jazz meets electronica (if you like that sort of thing). See what AllMusic says.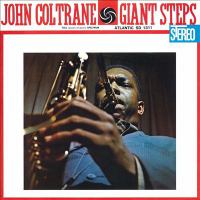 Giant steps. / Coltrane, John
Neil: Giant steps is rightly regarded as a masterpiece.
Mark: Deluxe reissue of an iconic album. Strange to think he made Kind of Blue at the same time. Total opposites in style.
An evening of New York songs and stories. / Vega, Suzanne
Neil: Polished performances of some of her greatest tracks recorded live in an intimate café setting.
Mark: Perhaps too polished.
Sun racket. / Throwing Muses
Neil: First album in 7 years. A welcome return to form of Kristin Hersh's Alt-Rock icons.
Mark: I always liked her sisters bands better.
To bring you my love : demos. / Harvey, P. J.
Neil: Unvarnished raw recordings show the grit & sinew behind the more polished final album.
Mark: I prefer the final versions that made it to the album.
Angelheaded hipster : the songs of Marc Bolan & T. Rex : a Hal Willner production.
Neil: By the nature these are a bit hit & miss, shows how the originals were defined by Tony Viscotti's T-Rex trademark production. Best track Children Of The Revolution – Kesha.
Mark: She Was Born To Be My Unicorn / Ride A White Swan – Maria McKee.
Ultra mono. / Idles
Neil: I love this album. #1 in the UK but it could have been released by The Stranglers in 1978.
Mark: Retromania.
American head / Flaming Lips
Neil: A less experimental album. More like Soft Bulletin than recent outings. Will make lots of Best of the Year lists.
Mark: I always liked Soft Bulletin when it came out.
Blues with friends. / Dion
Neil: A cool coffee shop album.
Mark: New songs (not old covers) played with famous friends.

Wrong way up / Eno, Brian
Neil: This Eno & Cale welcome rerelease has a backstory that is the stuff of legend.
Mark: Filed under Experimental not Popular so it doesn't confuse the shelvers…
1969 to 1974. / Fleetwood Mac
Neil: When they were a real band. Before the Americans turned them into a stadium filling phenomenon
Mark: I didn't realize they had made any albums before Stevie & Lindsey…

The Dusty Springfield anthology. / Springfield, Dusty
Neil: Yet another Dusty Springfield anthology
Mark: But its the best one, with the best sound quality. Out of print also. Allmusic review here.
Goats head soup / Rolling Stones
Neil: Yet another Rolling Stones re-release for fans. The only great RS album is Exile on Main Street.
Mark: Underrated/unappreciated entry in their catalogue, or another cynical cash in? Listen to it to find out.
Hard luck stories 1972-1982 / Thompson, Richard
Neil: The underrated Richard & Linda Thompson are given the comprehensive box set treatment.
Mark: 8 discs of all their studio albums with a fantastic hardbound book full of rare photos.
NWOBHM : thunder : new wave of British heavy metal 1978-1986.
Neil: The new wave of British Heavy Metal really shook up the genre that was dominated by Americans. This compilation includes some of its lesser known, but just as worthy, participants.
Mark: Cherry Red has cornered the market on these kind of obscure compilations.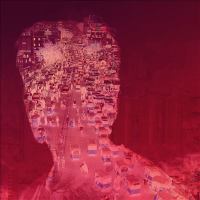 Voices. / Richter, Max
Neil: One of my favorite classical albums is the 8 hour version of Sleep. Voices continues his remarkable output.
Mark: Universal Declaration of Human Rights put to music. Sure to aid in your sleep patterns.
Folklore. / Swift, Taylor
Neil: Pop songstress & social media juggernaut returns with another studio album for her fanbase.
Mark: A return to songwriting form, or lockdown musings ruined by the guy from the National? Listen to find out.
Chalk dogs / Johnstone, Neil
Neil: Willfully arty and experimental. Obviously a work of genius.
Mark: I listened to the first song & it made be feel anxious. Even the cover is scary. Listen to an exclusive video on our Wgtn Music YT channel if you dare.
On Order material:
and more….