How quickly one accepts the incredible if only one sees it enough."
― Richard Matheson, I Am Legend
In the strange and uncertain times we find ourselves living in many commentators have said that the  world feels more like a Science Fiction story than normal reality. And given this fact it is not surprising that pandemic fiction has become suddenly very popular. Perhaps by reading about something we understand it more and fear it less.  There is a rich literary tradition of writing novels about plagues and pandemics that range from Giovanni Boccaccio's The Decameron written in 1353, right up to the remarkable president The Pull of the Stars by Emma Donoghue released earlier year but written before the Covid 19 outbreak. Here is a list of some of the most notable pandemic reads.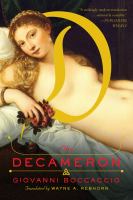 The decameron / Boccaccio, Giovanni
"The year is 1348. The Black Death has begun to ravage Europe. Ten young Florentines–seven women and three men–escape the plague-infested city and retreat to the countryside around Fiesole. At their leisure in this isolated and bucolic setting, they spend ten days telling each other stories–tales of romance, tragedy, comedy, and farce–one hundred in all. The result, called by one critic "the greatest short story collection of all time" (Adapted from Catalogue) Also available as an audiobook.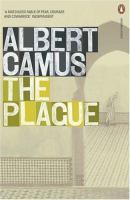 The plague / Camus, Albert
"The townspeople of Oran are in the grip of a deadly plague. Fear, isolation and claustrophobia follow as they are forced into quarantine. Each person responds in their own way to the lethal disease: some resign themselves to fate, some seek blame, and a few, like Dr Rieux, resist the terror. The Plague is in part an allegory of France's suffering under the Nazi occupation, and a story of bravery and determination against the precariousness of human existence. " (Adapted from Catalogue) Also available as an audiobook.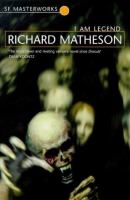 I am legend / Matheson, Richard
"Robert Neville is the last living man on Earth…but he is not alone. Every other man, woman, and child on Earth has become a vampire, and they are all hungry for Neville's blood. By day, he is the hunter, stalking the sleeping undead through the abandoned ruins of civilization. By night, he barricades himself in his home and prays for dawn. How long can one man survive in a world of vampires?" (Catalogue) Also available as an audiobook.
The book of M / Shepherd, Peng
"In the middle of a market in India, a man's shadow disappears. As rolling twenty-four-hour news coverage tries to explain the event, more cases are discovered. The phenomenon spreads like a plague as people learn the true cost of their lost part: their memories. Two years later, Ory and his wife Max have escaped the Forgetting by hiding in an abandoned hotel deep in the woods in Virgina. They have settled into their new reality, until Max, too, loses her shadow. " (Catalogue) Also available as an audiobook.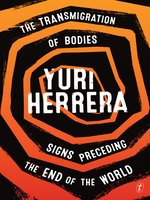 The Transmigration of Bodies and Signs Preceding the End of the World, Yuri Herrera (ebook)
"Hilarious and horrifying, Yuri Herrera's The Transmigration of Bodies is a gritty, feverish novella, written in dazzling prose that is both bawdy and poetic. A plague has brought death to the city. Two feuding crime families with blood on their hands need our hard-boiled hero, The Redeemer, to broker peace. Both his instincts and the vacant streets warn him to stay indoors, but The Redeemer ventures out into the city's underbelly to arrange for the exchange of the bodies they hold hostage. (Adapted from Overdrive description)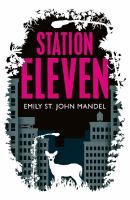 Station eleven / Mandel, Emily St. John
"' The Georgia Flu explodes over the surface of the earth like a neutron bomb. News reports put the mortality rate at over 99%. WEEK TWO – Civilization has crumbled.YEAR TWENTY – A band of actors and musicians called the Travelling Symphony move through their territories performing concerts and Shakespeare to the settlements that have grown up there. Twenty years after the pandemic, life feels relatively safe. But now a new danger looms, and he threatens the hopeful world every survivor has tried to rebuild." (Catalogue) Also available as an eBook.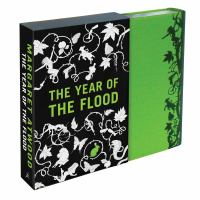 The year of the flood / Atwood, Margaret
"After ecological disaster hits, trapeze dancer Ren and Toby, leader of a group called God's Gardeners, are the only survivors-except for some scary gene-spliced life forms. Adam One, the kindly leader of the God's Gardeners, predicted the waterless flood. Now it has occurred, obliterating most human life. By turns dark, tender, violent, & hilarious." (Adapted from Catalogue) Also available as an eBook.
The Old Drift : a novel / Serpell, Namwali
"Those buzzing mosquitoes? They're a Greek chorus. As the generations pass through Old Drift , their lives–their triumphs, errors, losses and hopes–emerge through a panorama of history, fairytale, romance and science fiction. From a woman covered with hair and another plagued with endless tears, to forbidden love affairs and fiery political ones, to homegrown technological marvels like Afronauts, microdrones and viral vaccines. " (Catalogue) Also available as an audiobook.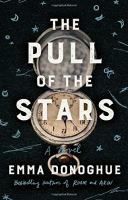 The pull of the stars / Donoghue, Emma
".In an Ireland doubly ravaged by war and disease, Nurse Julia Power works at an understaffed hospital in the city centre, where expectant mothers who have come down with an unfamiliar Flu are quarantined together. Into Julia's regimented world step two outsiders: Doctor Kathleen Lynn, on the run from the police, and a young volunteer helper, Bridie Sweeney.In the darkness and intensity of this tiny ward, over three days, these women change each other's lives in unexpected ways." (Adapted from Catalogue) Also available as an eBook.