That's what winter is: an exercise in remembering how to still yourself then how to come pliantly back to life again."
― Ali Smith, Winter
The concluding instalment of Ali Smiths much praised Seasonal Quartet series has just been released. Summer like the previous works in the series is a stand-alone novel but all of the books in the series are interlinked as their titles suggest by the seasons. However Ali Smith is by no means the first author to find inspiration from our seasons indeed regularly a large number of the books in the summer bestseller charts have summer as their back drop. And the distinctive characteristics of the other seasons has fired the creative imagination of many an author. Below are just a few of the novels that have found their origins in the seasons. Enjoy!
Summer : a novel / Smith, Ali
"From the Man Booker short-listed author of Autumn, Winter, and Spring comes Summer, the highly anticipated fourth novel in her acclaimed Seasonal Quartet. Here is the exciting culmination of Ali Smith's celebrated Seasonal Quartet, a series of stand-alone novels, separate but interconnected (as the seasons are), wide-ranging in timescale and light-footed through histories." (Adapted from Catalogue)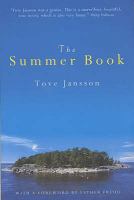 The summer book / Jansson, Tove
"An elderly artist and her six-year-old grand-daughter are away on a summer together on a tiny island in the gulf of Finland. As the two learn to adjust to each other's fears, whims and yearnings, a fierce yet understated love emerges – one that encompasses not only the summer inhabitants but the very island itself." (Catalogue) Also available as an eBook.
The history of bees / Lunde, Maja
"This  novel follows three generations of beekeepers from the past, present, and future, weaving a spellbinding story of their relationship to the bees–and to their children and one another–against the backdrop of an urgent, global crisis. England, 1852. William is a biologist and seed merchant, who sets out to build a new type of beehive. George is a beekeeper fighting an uphill battle against modern farming, but hopes that his son can be their salvation. China, 2098. Tao hand paints pollen onto the fruit trees now that the bees have long since disappeared." (Adapted from Catalogue) Also available as an eBook.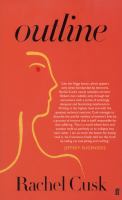 Outline / Cusk, Rachel
"A novel in ten conversations, Outline follows a novelist teaching creative writing during an oppressively hot summer in Athens. She leads her students in storytelling, meets other writers for dinner, and swims in the Ionian Sea with a man she met on the plane. The people she encounters speak volubly about themselves. And through these disclosures, a portrait of the narrator is drawn by contrast, a portrait of a woman learning to face a great loss. " (Adapted from Catalogue)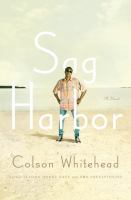 Sag Harbor : a novel / Whitehead, Colson
"Every summer, Benji escapes to the Hamptons, to Sag Harbor, where a small community of African American professionals have built a world of their own. Because their parents come out only on weekends, he and his friends are left to their own devices for three glorious months. And although he's just as confused about this all-black refuge as he is about the white world he negotiates the rest of the year, he thinks that maybe this summer things will be different. If all goes according to plan, that is." (Adapted from Catalogue)
The left hand of darkness / Le Guin, Ursula K.
" When the human ambassador Genly Ai is sent to Gethen, the planet known as Winter by those outsiders who have experienced its arctic climate, he thinks that his mission will be a standard one of making peace between warring factions. Instead the ambassador finds himself wildly unprepared. For Gethen is inhabited by a society with a rich, ancient culture full of strange beauty and deadly intrigue – a society of people who are both male and female in one, and neither. " (Adapted from Catalogue) Also available as an eBook.
The tenderness of wolves / Penney, Stef
" The year is 1867. Winter has just tightened its grip on Dove River, a tiny isolated settlement in the Northern Territory, when a man is brutally murdered. A local woman, Mrs. Ross, stumbles upon the crime scene and sees the tracks leading from the dead man's cabin north toward the forest and the tundra beyond. It is Mrs. Ross's knock on the door of the largest house in Caulfield that launches the investigation. Within hours she will regret that knock with a mother's love – for soon she makes another discovery: her seventeen-year-old son Francis has disappeared and is now considered a prime suspect." (Adapted from Catalogue)
Autumn : a novel / Smith, Ali
" Autumn 2016- Daniel is a century old. Elisabeth, born in 1984, has her eye on the future. And the UK is in pieces, divided by a historic once-in-a-generation summer. Love is won, love is lost. Hope is hand in hand with hopelessness. The seasons roll round, as ever. Here is time, ever-changing, ever cyclical. Here comes Autumn." (Adapted from Catalogue) Also available as an eBook.