Image copyright Sarah Laing.
'Isn't life,' she stammered, 'isn't life–' But what life was she couldn't explain. No matter. He quite understood.

'Isn't it, darling?' said Laurie.
During lockdown, award-winning Wellington based author, graphic novelist and cartoonist Sarah Laing reacted to the situation with creativity — starting her own autobiographical COVID-19 diary. Fans of her work will instantly recognize the unique visual descriptions of her experience of self-isolation — the work is profound, domestic, honest and funny all at the same time and was updated daily. Done in Sarah's own unique and wonderful style you can see all the  instalments of her COVID-19 diary by visiting her forthcoming exhibition (opening Monday 7 September) or by visiting her website.
A big thank you to Sarah for letting us re-post her work!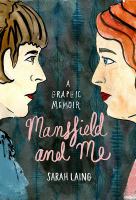 Mansfield and me : a graphic memoir / Laing, Sarah
"Katherine Mansfield is a literary giant in New Zealand–but she had to leave the country to become one. Mansfield hung out with the modernists, lost her brother in World War I and spent her last days in a Fontainebleu commune with Olgivanna, Frank Lloyd Wright's future wife. She was as famous for her letters and diaries as for her short stories. Sarah Laing wanted to be a real writer, too. A writer as famous as Katherine Mansfield, but not as tortured.
Mansfield and Me
charts her journey towards publication and parenthood against Mansfield's dramatic story, it examines how our lives connect to those of our personal heroes." (Catalogue)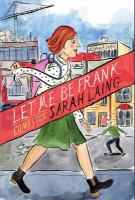 Let me be frank : comics 2010-2019 / Laing, Sarah
"Let Me Be Frank brings Sarah Laing's popular autobiographical comic series together for the first time. Sarah Laing began blogging her comics in 2009 as a way to shed light on her fiction writing and to record life before it evaporated. The comics soon had a large audience, eager for the next installment about Sarah's parenting fails and successes, writing, her obsession with Katherine Mansfield, her family's history, pet mice, sex, clothes and more." (Catalogue)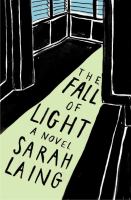 The fall of light : a novel / Laing, Sarah
"An excitingly contemporary and innovative blend of a beautifully written novel with pictures by a critically acclaimed author. Rudy is a successful architect, but life is not as happy as it should be. His work leaves him artistically frustrated, his wife and two young daughters have moved out of the house he designed for them, and his pushy young associate is vying for design supremacy. When a Vespa accident puts him into hospital and forces him to recuperate at home, he looks in danger of losing everything, but it is then that his repressed artistic yearnings start to make their presence felt." (Catalogue) Also available as an eBook.
Dead people's music : a novel / Laing, Sarah
"Classical is karaoke – just playing covers of dead people's music – or so Wellingtonian Rebecca concluded at her London conservatorium. She's sabotaged her scholarship there, but wants to keep playing the cello, like her grandmother, Klara. Now unmoored from her classical training, she's in New York City, where Klara grew up. As Rebecca investigates her Jewish-refugee heritage, she starts to compose her own songs, but has to contend with diabetes and other burning issues- is she with the right man, or should she swap stability for lust? And how much longer can she live with a neurotic, junk-scavenging flatmate, on the verge of murdering another zebra fish?" (Adapted from Catalogue)