We are such stuff as dreams are made on, and our little life is rounded with a sleep.
― William Shakespeare, The Tempest
Ever since the Bard put quill to parchment he has inspired artists from every artistic sphere and from every point in time.  The richness, complexity and universality of his characters, coupled with the variety of locations and plots, give rise to an almost endless resource of inspiration to draw from.
The fictional world is no exception, just recently Maggie O'Farrell's remarkable, extraordinary and profound novel about the death of Shakespeare's son Hamnet was released. There is a rich seam of other novels that are connected to Shakespeare or his works in some way or another. From Margaret Atwood's Hag-seed,  to Jane Smiley's re-imagining of King Lear A thousand Acres.
So we thought it would be an interesting idea to highlight just a few of the books and films that we like  that draw direct inspiration from the bard's works. Enjoy!
Hamnet / O'Farrell, Maggie
"Warwickshire in the 1580s. Agnes is a woman as feared as she is sought after for her unusual gifts. She settles with her husband in Henley street, Stratford, and has three children: a daughter, Susanna, and then twins, Hamnet and Judith. The boy, Hamnet, dies in 1596, aged eleven. Four years or so later, the husband writes a play called Hamlet. " (Adapted from Catalogue)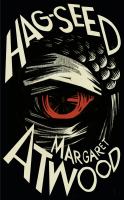 Hag-seed : The tempest retold / Atwood, Margaret
"It's got a thunderstorm in it. And revenge. Definitely revenge.' Felix is at the top of his game as Artistic Director of the Makeshiweg Theatre Festival. His productions have amazed and confounded. Now he's staging a Tempest like no other: not only will it boost his reputation, it will heal emotional wounds. Or that was the plan. Instead, after an act of unforeseen treachery, Felix is living in exile in a backwoods hovel, haunted by memories of his beloved lost daughter, Miranda. And also brewing revenge." (Catalogue)
Miranda and Caliban / Carey, Jacqueline
"A lovely girl grows up in isolation where her father, a powerful magus, has spirited them to in order to keep them safe.We all know the tale of Prospero's quest for revenge, but what of Miranda? Or Caliban, the so-called savage Prospero chained to his will?In this incredible retelling of the fantastical tale, Jacqueline Carey shows listeners the other side of the coin-the dutiful and tenderhearted Miranda, who loves her father but is terribly lonely. And Caliban, the strange and feral boy Prospero has bewitched to serve him. ." (Adapted from Catalogue)
Another radical re imagining of the Tempest is the fifties science fiction classic film Forbidden Planet available as part of our essential viewing collection. 


Forbidden planet [videorecording]
" A dutiful robot named Robby speaks 188 languages. An underground lair offers evidence of an advanced civilization. But among Altair-4's many wonders, none is greater or more deadly than the human mind." ( Adapted from Catalogue)
Macbeth / Nesbø, Jo
" Set in the 1970s in a run-down, rainy industrial town, Jo Nesbo's Macbeth centers around a police force struggling to shed an incessant drug problem. Duncan, chief of police, is idealistic and visionary, a dream to the townspeople but a nightmare for criminals. The drug trade is ruled by two drug lords, one of who is a  master of manipulation named Hecate has connections with the highest in power, and plans to use them to get his way. " (Catalogue)
Macbeth
"This visually stunning film adaptation of William Shakespeare's famous play, which focuses on a Scottish lord named Macbeth (Michael Fassbender) and his power-hungry wife (Marion Cotillard). After Macbeth hears a prophecy that he will become the king of Scotland, he becomes fixated on taking throne and decides to murder the current king to do so. Elizabeth Debicki, Sean Harris, David Thewlis, and Jack Reynor co-star. Directed by Justin Kurzel ." (Adapted from Catalogue)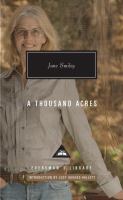 A thousand acres : a novel / Smiley, Jane
"This powerful twentieth-century reimagining of Shakespeare's King Lear centers on a wealthy Iowa farmer who decides to divide his farm among his three daughters. When the youngest objects, she is cut out of his will, which sets in motion a chain of events that brings dark truths to light. Ambitiously conceived and stunningly written, A Thousand Acres spins the most fundamental themes of truth, justice, love, and pride into a universally acclaimed masterpiece." (Adapted from Catalogue)
There is also Japanese director Akira Kurosawa's classic retelling of King Lear set in 16th century  Ran. 

Ran [videorecording]
"In 16th century Japan, an aging ruler attempts to divide his kingdom among his three sons, who turn against each other and betray their father, triggering events that ultimately shatter the kingdom, destroy the family, and drive their father insane." (Adapted from Catalogue)
Or  how about Gnomeo & Juliet  for a fun lighthearted, irreverent  introduction to the  Bard's work ?

Gnomeo & Juliet [videorecording]
"Caught up in a feud between neighbors, Gnomeo and Juliet must overcome as many obstacles as their namesakes. But with flamboyant pink flamingoes and epic lawnmower races, can this young couple find lasting happiness?" (Catalogue)
And finally in this very small selection of Shakespeare inspired books and films how about Star Wars retold in a Shakespearean style ?
William Shakespeare's Star Wars : verily, a new hope / Doescher, Ian
"Return once more to a galaxy far, far away with this sublime retelling of George Lucas's epic Star Wars in the style of the immortal Bard of Avon. The saga of a wise (Jedi) knight and an evil (Sith) lord, of a beautiful princess held captive and a young hero coming of age, Star Wars abounds with all the valor and villainy of Shakespeare's greatest plays. " (Catalogue)