One belongs to New York instantly; one belongs to it as much in five minutes as in five years.
The Jazz Age, Harlem, Brooklyn, the Empire State Building, Wall Street and the Statue of Liberty — New York is a city of the global imagination and people feel like they know it without ever having visited it. The concentrated mass of popular culture set in the city is huge: shows like Sex and the city and Brooklyn Nine-Nine, and films like King Kong, Ghostbusters and Shaft — and of course, scores and scores of novels that are set in and around the city and feature its denizens.
The range of voices and stories from this city is phenomenal and covers every age and community — from Toni Morrison's Jazz to Tom Wolfe's The Bonfire of the Vanities, and from Jay McInerney's Bright Lights, Big city to Mario Puzo's The Godfather. There really is a novel for every facet and every mood of this city and something that should appeal to every reader no matter their taste in books. Here is a selection of books that revolve around New York. Enjoy!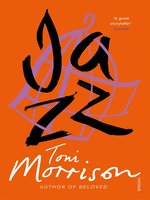 Jazz, Toni Morrison (ebook)
"Joe Trace – in his fifties, door-to-door salesman of Cleopatra beauty products, erstwhile devoted husband – shoots dead his lover of three months, the impetuous, eighteen-year-old Dorcas. At the funeral, his determined, hard-working wife, Violet, who is given to stumbling into dark mental cracks, tries with a knife to disfigure the corpse. Passionate and profound, Jazz brings us back and forth in time, in a narrative assembled from the hopes, fears and realities of black urban life." (Adapted from Overdrive description. Also available as an audiobook)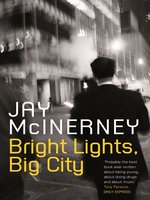 Bright Lights, Big City, Jay McInerney (ebook)
"You are at a nightclub talking to a girl with a shaved head. The club is either Heartbreak or the Lizard Lounge. All might become clear if you could just slip into the bathroom and do a little more Bolivian Marching Powder. Then again, it might not… So begins our nameless hero's trawl through the brightly lit streets of Manhattan, sampling all this wonderland has to offer yet suspecting that tomorrow's hangover may be caused by more than simple excess." ( Adapted from Overdrive description)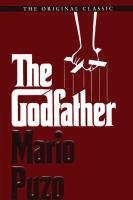 The Godfather / Puzo, Mario
"Don Vito Corleone is the 'Godfather' of New York's richest Mafia family. His business is built on fear and murder. Vito's son Michael wants a quiet life away from the family business. But that's not easy, and slowly Michael becomes the most dangerous gangster of them all…  A tale of family and society, law and order, obedience and rebellion, it reveals the dark passions of human nature played out against a backdrop of the American dream." (Adapted from Catalogue)
The bonfire of the vanities / Wolfe, Tom
"When a hot young New York bond trader is involved in a car accident in the Bronx, prosecutors, politicians, the press, police, the clergy, and assorted hustlers close in on him, licking their chops. Through it, he discovers the black comedy of New York, a city boiling over with ethnic hostilities and burning with itchy palms. The novel that will forever define late-20th-century New York style."  (Adapted from Catalogue)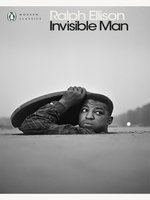 Invisible Man, Ralph Ellison (ebook)
"Ralph Ellison's blistering and impassioned first novel tells the extraordinary story of a man invisible 'simply because people refuse to see me'. Published in 1952 when American society was in the cusp of immense change, the powerfully depicted adventures of Ellison's invisible man – from his expulsion from a Southern college to a terrifying Harlem race riot – go far beyond the story of one individual to give voice to the experience of an entire generation of black Americans. " (Adapted from Overdrive description) Also available as an Audiobook.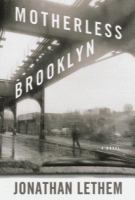 Motherless Brooklyn / Lethem, Jonathan
"Frank Minna is a savior. A local tough guy and fixer, Minna shows up to take Lionel and three of his fellow orphans on mysterious errands: they empty a store of stereos as the owner watches; destroy a small amusement park; visit old Italian men. The four grow up to be the Minna Men, a fly-by-night detective agency-cum-limo service, and their days and nights revolve around Frank, the prince of Brooklyn, who glides through life on street smarts, attitude, and secret knowledge. Then one dreadful night, Frank is knifed and thrown into a Dumpster, and Lionel must become a real detective. " (Adapted from Catalogue. Also available as an Ebook.)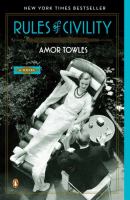 Rules of civility / Towles, Amor
" Rules of Civility tells the story of a watershed year in the life of an uncompromising twenty-five-year-old named Katey Kontent, a young woman with an uncommon sense of purpose. Armed with little more than a formidable intellect' a bracing wit, and her own brand of cool nerve, Katey Kontent embarks on a journey from a Wall Street secretarial pool through the upper echelons of 1938 New York City society." (Adapted from Catalogue)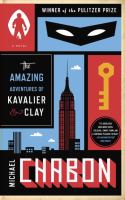 The amazing adventures of Kavalier and Clay : a novel / Chabon, Michael
"The Amazing Adventures of Kavalier and Clay' is a heart-wrenching story of escape, love and comic-book heroes set in Prague, New York and the Arctic. It is New York City in 1939. Joe Kavalier, a young artist who has also been trained in the art of Houdiniesque escape, has just pulled off his greatest feat to date: smuggling himself out of Nazi-occupied Prague. He is looking to make big money, fast, so that he can bring his family to freedom. " (Adapted from Catalogue. Also available as an eBook)
The thin man / Hammett, Dashiell
"The Thin Man introduces Nick and Nora Charles, New York's coolest crime-solving couple. Nick retired from detecting after his wife inherited a tidy sum, but six years later a pretty blonde spies him at a speakeasy and asks for his help finding her father, an eccentric inventor who was once Nick's client. Nick can no more resist the case than a morning cocktail or a good fight, and soon he and Nora are caught in a complicated web of confused identities and cold-blooded murder." (Description from Catalogue. Also available as an eBook)
A tree grows in Brooklyn / Smith, Betty
"Growing up in the slums of Brooklyn, Francie Nolan lives under the burden of suffering that is the lot of the great citys poor. But her imagination and resourcefulness help her to thrive even under these rough conditions. Often scorned by neighbors for her family's erratic and eccentric behavior-such as her father Johnny's taste for alcohol and Aunt Sissy's habit of marrying serially without the formality of divorce-no one, least of all Francie, could say that the Nolans' life lacked drama." (Adapted from Catalogue)