As the world becomes increasingly galvinised by the Black Lives Matter and Anti-Racist movements we must remember that New Zealand is not immune to racism. Our history of colonisation and immigration has given us our own struggles that need to be understood and overcome. The books listed below offer a starting point for understanding racial politics in New Zealand from a Māori perspective.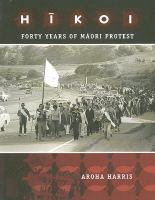 Hīkoi: forty years of Māori protest / Harris, Aroha
Hīkoi provides an overview of the contemporary Māori protest movement, a summary of the rationale behind the actions, and photographs of protests, marches, and the mahi behind the scenes. Results of protest are also discussed including the Waitangi Tribunal; Māori becoming an official language; Māori-medium education; and Māori television.
Imagining decolonisation.
What is decolonisation and why do we need it in New Zealand? This book discusses why it is needed if we are going to build a country that is fair and equal for all who live here, as well as what it could look and feel like.
Ka whawhai tonu mātou: Struggle without end / Walker, Ranginui
A revised edition of this best-selling history of New Zealand from a Māori perspective. Dr Walker discusses the fact that Māori have been involved in an endless struggle for justice, equality and self-determination for the last two centuries. A challenging must-read for all New Zealanders.
Decolonizing methodologies: research and indigenous peoples / Smith, Linda Tuhiwai
This is a revised and updated edition of a landmark work. It explores how imperialism and research interact and how this has had an impact on 'knowledge' and 'tradition'. Social justice and concepts such as 'discovery' and 'claiming' are discussed and it is argued that it is necessary to decolonise research methods in order to reclaim control over indigenous ways of knowing and being.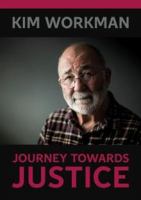 Journey towards justice / Workman, Kim
Kim Workman is a central figure in the ongoing discussion of justice and prison policy in New Zealand. This is a powerful first-hand account of struggle, spirituality and questions of cultural identity as well as the state and social forces that have helped shape contemporary New Zealand.
Colonising myths–Māori realities: he rukuruku whakaaro / Mikaere, Annabel
A collection of a series of papers that reflects on the effect of Pākehā law, legal processes, and teaching on Māori legal thought and practice.

Online resources
Bridget William Book Treaty of Waitangi Collection
This amazing collection of ebooks is available on our Wellington City Libraries Online Resources page. You will need your library card and pin number to access these full-text scholarly works.
Bridget Williams Books The NZ History Collection
Provides online access to over thirty years of award-winning history and biography publishing from Bridget Williams Books – includes over 90 New Zealand history titles. You will need your library card and pin number to access these full-text scholarly works.
Te Ara — The Encyclopaedia of New Zealand
Te Ara has great information about the history of Anti-racism and Treaty of Waitangi activism, Māori protest movements and the Human Rights Commission.
The Waitangi Collection: NZ On Screen
Includes films about Treaty and activist groups such as Ngā Tamatoa (see below).
Te Tiriti Based Futures And Anti-racism 2020
An online conference, 21-30 March, 2020. Includes Jen Margaret and  Julia Whaipooti.
You can also learn about how other ethnic groups have experienced racism in Aotearoa through the resources below:
Polynesian Panthers : Pacific protest and affirmative action in Aotearoa New Zealand 1971-1981
The Polynesian Panthers sought to raise consciousness and take action in response to the racism and discrimination Pacific peoples faced in New Zealand in the 1970s and 1980s. Interviews, memoirs, poetry, newspaper articles, and critical analysis help create a thought-provoking account of this period in New Zealand history.
Old Asian, new Asian / Ng, K. Emma
Did you know that a 2010 Human Rights Commission report found that Asian people reported higher levels of discrimination than any other minority in New Zealand?  This anecdotal account is based on Ng's personal experience as a second-generation young Chinese-New Zealand woman and explores the persistence of racism against Asians in New Zealand.
Justice and race: campaigns against racism and abuse in Aotearoa New Zealand / Sutherland, O. R. W.
"This is the story of ACORD – the Auckland Committee on Racism And Discrimination. For 15 years ACORD exposed and campaigned against the institutional racism of police, justice and social welfare systems. It laid the groundwork for a national duty solicitor scheme and gained protections for children incarcerated by the state." (From our catalogue)