It's day two of quarantine and you've already eaten all the Toffee Pops. And the Squiggles. And the Chocades. (Don't worry, it happens to all of us.) And besides, you've still got StayAtHomeFest 2020 to help you get through!
StayAtHomeFest 2020 combines talks from some of our favourite authors with links to eBooks of their work via Overdrive. We've also added links to associated digital resources in case you want to do a bit more exploring. So make yourself a mug of lapsang souchong, dig out that old packet of Chit Chats from the back of the cupboard and settle in for Day Two of this socially-distanced digital event!
(Day One of StayAtHomeFest 2020 can be found here.)
---
TOMMY ORANGE
The pressure has been on Tommy Orange since the success of There There in 2018. Luckily for readers, he's not only running 10 kilometres a day, he's also in the process of finishing the sequel to his debut novel! While you're waiting, check out this great profile he recently wrote in Esquire.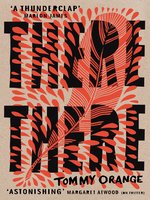 There There, by Tommy Orange
"Jacquie Red Feather is newly sober and hoping to reconnect with her estranged family. That's why she is there. Dene is there because he has been collecting stories to honour his uncle's death, while Edwin is looking for his true father and Opal came to watch her boy Orvil dance. All of them are here for the celebration that is the Big Oakland Powwow. But Tony Loneman is also there. And Tony has come to the Powow with darker intentions." (Adapted from Overdrive description)
Discover More:
Lynda.com: Did you know that as well as writing, Tommy Orange also composes music?! Develop your own music composition skills (and more) with Lynda.com.
ProQuest Research Library: Learn more about the 1969 Alcatraz Occupation featured in There There via our in-depth research database.
---
SELINA TUSITALA MARSH
"What if I forget my lines, trip up the holy steps, or accidentally step back onto the sacred Cosmati Pavement, causing the Abbey ministers to cry out (like I did during rehearsal)?" It's not easy to perform in Westminster Abbey, but for poet, academic and former New Zealand Poet Laureate Selina Tusitala Marsh, it's just part of life!
(And if you haven't seen it already, check out Mophead, Tusitala Marsh's recently-released graphic memoir–featured below.)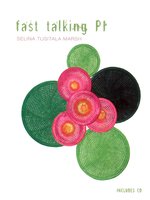 Fast Talking PI, by Selina Tusitala Marsh
"Fast Talking PI is the first 'singular, confident and musical' collection of poetry by Auckland writer Selina Tusitala Marsh. 'Tusitala' means writer of tales in Samoan, and Marsh here lives up to her name with stories of her life, her family, community, ancestry, and history. Her poetry is sensuous and strong, using lush imagery, clear rhythms and repetitions to power it forward. The list poem is a favourite style, but she also writes with a Pacific lyricism entirely her own." (Adapted from Overdrive description)
Discover More:
MasterFILE Complete: Read more about Selina Tusitala Marsh's work via this collection of full-text magazines, journals and reference books.
DigitalNZ: DigitalNZ has millions of local texts, videos and audio recordings–including fantastic performances from Tusitala Marsh. Check them out via the link.
Story Box Library: "All 11-year-olds should have the opportunity to see and hear poetry in a way that explodes their world." Discover more poetry and stories for kids via Story Box Library!
---
KILEY REID
You know you've written something interesting when your book causes shoving matches between strangers, but that's exactly the impact Kiley Reid's debut novel Such a Fun Age has been having since its release. It's been called "a bold, urgent, essential exploration of race, class, labor, friendship, identity and self-delusion, both deliciously readable and incredibly complex." Check it out before the movie arrives!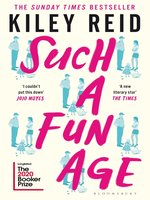 Such a Fun Age, by Kiley Reid
"When Emira is apprehended at a supermarket for 'kidnapping' the white child she's actually babysitting, it sets off an explosive chain of events. Her employer, Alix, resolves to make things right. But Emira herself is aimless, broke and wary of Alix's desire to help. When a connection emerges between the two women, it sends them on a crash course that will upend everything they think they know about themselves, each other, and privilege." (Adapted from Overdrive description)
Discover More:
Kanopy: As well as working on her second novel, Reid is also writing the screenplay for Such a Fun Age. Discover more book-to-movie adaptions via Kanopy, our free film streaming service.
BWB Books: Kiley Reid describes her writing as addressing "class, money, and race". For more works looking at these topics, check out the BWB Books database.
---
ILIANA REGAN
Did you know that Iliana Regan's culinary memoir Burn the Place was the first food title to be longlisted for a National Book Award since Julia Child's nomination in 1980? But then, not every work about food explores such a powerful range of topics (while still having time to take readers foraging for mushrooms in the fairy-tale forests of childhood!).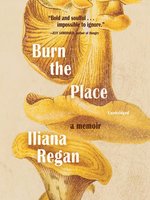 Burn the Place, by Iliana Regan
"Burn the Place is a galvanizing culinary memoir that chronicles Iliana Regan's journey from foraging on the family farm to opening her Michelin-starred restaurant, Elizabeth. Her story is alive with startling imagery, raw like that first bite of wild onion, and told with uncommon emotional power. It's a sure bet to be one of the most important new memoirs of 2019." (Adapted from Overdrive description)
Discover More:
Gale Archives of Sexuality & Gender: Burn the Place has been described as a book that combines stories about gender and sexuality with food and cooking. Discover more stories of gender and sexuality via our fantastic new database.
Lynda.com: Did you know that Lynda.com has resources specifically for restaurant owners–as well as for a range of other businesses?!
Gale Health and Wellness Resource Center: Burn the Place has also been described by the New Yorker as a "memoir of addiction". Investigate more addiction-focussed resources via one of our key health databases.
---
FRANCISCO CANTÚ
Between 2008 and 2012, Francisco Cantú worked as a US border patrol agent on the US-Mexico border. His book The Line Becomes a River exposes the violence of past immigration policies towards both migrants and refugees, as well as his own psychological well-being. "This is work that endangers the soul…"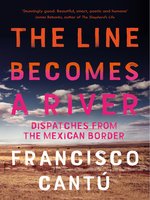 The Line Becomes a River, by Francisco Cantú
"In this extraordinary account, Francisco Cantú describes his work in the desert along the Mexican border. He tracks humans through blistering days and frigid nights. He detains the exhausted and hauls in the dead. The line he is sworn to defend, however, begins to dissolve. Haunted by nightmares, Cantú abandons the Patrol for civilian life – but he soon faces a final confrontation with the world he believed he had escaped." (Adapted from Overdrive description)
Discover More:
Mango Languages: As well as writing and teaching, Francisco Cantú is also a translator. Begin your own language exploration with our free language-learning database.
RBdigital: Francisco Cantú's essays have appeared in Best American Essays and magazines including Harper's. Download the latest copy of Harper's via our free eMagazine resource.