There are some big names among this month's new sci-fi and fantasy titles, including Nora Roberts with the third book in her Chronicles of the One series and Jeff VanderMeer with Dead Astronauts. However the book we're probably most excited about is by debut author Lina Rather: it's the fantastic Sisters of the Vast Black.
Sisters of the Vast Black tells the story of a group of space-travelling nuns who must answer a mysterious distress call from a recently-established colony. However this isn't your usual space opera: Rather's work investigates everything from theology and faith to governance and bio-engineering–and more!
For more sci-fi and fantasy suggestions, check out Novelist Plus in our eLibrary!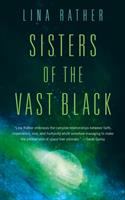 Sisters of the vast black / Rather, Lina
"Years ago, Old Earth sent forth sisters and brothers into the vast dark of the prodigal colonies armed only with crucifixes and iron faith. Now, the sisters of the Order of Saint Rita are on an interstellar mission of mercy aboard Our Lady of Impossible Constellations. When the order receives a distress call from a newly-formed colony, the sisters discover that the bodies and souls in their care are in danger. And not from void beyond, but from the nascent Central Governance and the Church itself." (Adapted from Catalogue)
The rise of magicks / Roberts, Nora
"After the sickness known as the Doom destroyed civilization, magick has become commonplace, and Fallon Swift has spent her young years learning its ways. Fallon cannot live in peace until she frees those who have been preyed upon by the government or the fanatical Purity Warriors, endlessly hunted or locked up in laboratories, brutalized for years on end. She is determined to save even those who have been complicit with this evil out of fear or weakness–if, indeed, they can be saved." (Adapted from Catalogue)
Dead astronauts / VanderMeer, Jeff
"Under the watchful eye of The Company, three characters – Grayson, Morse and Chen – shapeshifters, amorphous, part human, part extensions of the landscape, make their way through forces that would consume them. A messianic blue fox who slips through warrens of time and space on a mysterious mission. A homeless woman haunted by a demon who finds the key to all things in a strange journal. A giant leviathan of a fish, centuries old, who hides a secret, remembering a past that may not be its own." (Adapted from Catalogue)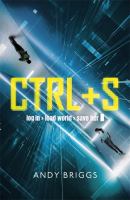 CTRL + S / Briggs, Andy
"Life in the near future's not all bad. We've reversed global warming, and fixed the collapsing bee population. We even created SPACE, a virtual-sensory universe where average guys like Theo Wilson can do almost anything they desire. But almost anything isn't enough for some. Every day, normal people are being taken, their emotions harvested–and lives traded–to create death-defying thrills for the rich and twisted. Now Theo's mother has disappeared . . ." (Adapted from Catalogue)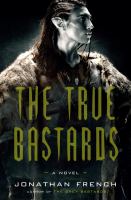 The true bastards / French, Jonathan
"French debuted in a big way last year with The Grey Bastards. Here, Fetching now leads her own band of half-orcs, the True Bastards, and she faces famine and desertion from within and contempt from other half-orc leaders from without. Then real problems come from beyond the grave. The sequel to The Grey Bastards, this irresistibly swashbuckling, swaggering, foul-mouthed fantasy is rollicking, cunningly clever swords 'n' sorcery storytelling that's a shot of pure fun for fantasy fans." (Adapted from Catalogue)
The warrior moon / Rivera, K Arsenault
"Barsalayaa Shefali, famed Qorin adventurer, and the spoiled divine warrior empress, O-Shizuka, have survived fights with demon armies, garnered infamy, and ruled an empire. Raised together since birth, then forced into exile after their wedding, and reunited amidst a poisonous invasion–these bold warrior women have faced monumental adventures and catastrophic battles. As they come closest to fulfilling the prophecy of generations–Shefali and Shizuka will face their greatest test yet." (Adapted from Catalogue)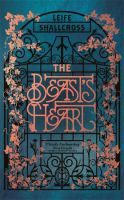 The beast's heart / Shallcross, Leife
"I am neither monster nor man – yet I am both. I am the Beast. I know why I was cursed; I know the legacy of evil I carry in my tainted blood. So how could she ever love me? My Isabeau. She opened my eyes, my mind and my heart when I was struggling just to be human. And now I might lose her forever. Lose yourself in this gorgeously rich and magical retelling of The Beauty and the Beast that finally lays bare the beast's heart." (Adapted from Catalogue)