"The word I have coined in te reo Māori for autism is 'Takiwātanga'. It is a derivation of my phrase for autism: "tōku/tōna anō takiwā" – "my/his/her own time and space"."
– Keri Opai on Altogether Autism.
Our first book this month was written by a neurologist, as a result of his own research, after his son was diagnosed with autism.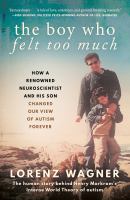 The boy who felt too much : how a renowned neuroscientist and his son changed our view of autism forever / Wagner, Lorenz
"Raising Kai made Henry Markram question all that he thought he knew about neuroscience, and then inspired his groundbreaking research that would upend the conventional wisdom about autism, expressed in his now-famous theory of the Intense World Syndrome. Bringing his world-class research to bear on the problem, he devised a radical new theory of the disorder: People like Kai don't feel too little; they feel too much." (adapted from Catalogue)
Current medical diagnosis & treatment 2020
"CURRENT Medical Diagnosis & Treatment is the most comprehensive, reliable, and timely reference available to answer common questions that arise in everyday clinical practice. Written by clinicians renowned in their respective fields, this trusted classic offers expert advice on all aspects of outpatient and inpatient medical care." (adapted from Catalogue)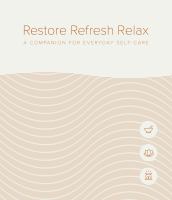 Restore, refresh, relax : a companion for every day self-care.
"Restore Refresh Relax is like no other resource in your journey towards self-care. Through mindfulness, gentle yoga practice, nourishing foods, homemade skincare products and other healthful ideas, this book explores the building blocks for optimising lifelong wellbeing using natural remedies." (adapted from Catalogue)
The joy of movement : how exercise helps us find happiness, hope, connection, and courage / McGonigal, Kelly
"Through her trademark blend of science and storytelling, McGonigal draws on insights from neuroscience, psychology, anthropology, and evolutionary biology, as well as memoirs, ethnographies, and philosophers. She shows how movement is intertwined with some of the most basic human joys, including self-expression, social connection, and mastery–and why it is a powerful antidote to the modern epidemics of depression, anxiety, and loneliness." (adapted from Catalogue)
Why we eat (too much) : the new science of appetite / Jenkinson, Andrew
"For over two decades, weight loss surgeon Dr Andrew Jenkinson has treated thousands of people who have become trapped in the endless cycle of dieting. Why We Eat (Too Much), combines case studies from his practice and the new science of metabolism to illuminate how our appetite really works." (adapted from Catalogue)
15-minute Pilates : four 15-minute workouts for strength, stretch, and control / Ungaro, Alycea
"Fit exercise into your busy life with these short but effective Pilates programs. Practice Pilates for just 15 minutes regularly-anytime, anywhere-to make a difference. Clear, step-by-step photographs paired with easy-to-follow instructions explain exactly what to do. Book jacket." (Catalogue)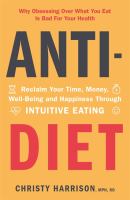 Anti-diet : reclaim your time, money, well-being and happiness through intuitive eating / Harrison, Christy
"In Anti-Diet, Christy Harrison takes on diet culture and the multi-billion-pound industries that profit from it, exposing all the ways it robs people of their time, money, health and happiness. Anti-Diet will turn what you think you know about health and wellness upside down, as Harrison explores the history of diet culture, how it's infiltrated the health and wellness world, how to recognise it in all its sneaky forms, and how letting go of efforts to lose weight or eat 'perfectly' actually helps to improve people's health – no matter their size." (adapted from Catalogue)
Breathe Well: Easy and Effective Techniques to Boost Energy, Feel Calmer, More Focused and Productive [paperback] / Hartley, Aimee
"Introducing breath basics and detailing why breathing properly is so important for health and wellbeing, Aimee shows you how to build up to a daily 20-minute breathing practice, divided into manageable chunks that you can easily fit into a busy da. 'Conscious breathing activates the body's relaxation response, which in turn reduces blood pressure, which in turn lowers the risk of stroke and improves cardiovascular health. It's also good for digestion and general immunity, both of which are impaired by stress.' – Guardian" (adapted from Catalogue)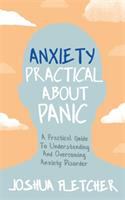 Anxiety: practical about panic : a practical guide to understanding and overcoming anxiety disorder / Fletcher, Joshua
"Do you suffer from anxiety and panic? So did Joshua Fletcher, the author of the self-published bestseller Anxiety: panicking about panic – but he treated his own condition successfully, went back to school, became a counsellor and emerged as one of the country's leading experts. Anxiety: panicking about panic is a complete, easy to read and hugely practical book about anxiety from someone who knows how to recover and live life to the full – and will show you how." (Catalogue)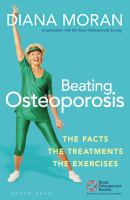 Beating osteoporosis : the facts, the treatments, the exercises / Moran, Diana
"Written in association with the National Osteoporosis Society, this practical book is a must-have for anybody affected by osteoporosis. As a sufferer of osteopenia herself (an early form of osteoporosis) Diana Moran is a strong advocate for exercise, early diagnosis, weight bearing exercise, vitamin D and other measures that can be taken to tackle osteoporosis." (adapted from Catalogue)