The 2020 Ockham New Zealand Book Awards' longlist is here! Among the forty titles are ten works of poetry, all vying for the Mary and Peter Biggs Award for Poetry (won last year by Helen Heath with Are Friends Electric?).
This year's list has a range of fantastic titles from both well-known names and emerging writers. The shortlist will be announced on March 4, so you've still got time to read them all, and we've included links to reviews so you can see how they've been received by critics. Who do you think should make the shortlist?
Under Glass / Kan, Gregory
"A colossal jungle. Two suns. The sea on fire. Under Glass is an ambitious new collection by one of the most exciting young poets writing today. Gregory Kan's second book is a dialogue between a series of prose poems, following a protagonist through a mysterious and threatening landscape, and a series of verse poems, driven by the speaker's compulsive hunger to make sense of things. This is a collection full of maps and trapdoors, labyrinths and fragmented traces." (Adapted from Catalogue)
Read a review of Gregory Kan's Under Glass here.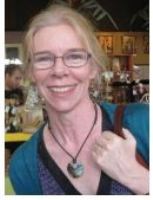 Moth Hour / Kennedy, Anne
"In 1973, Anne Kennedy's brother Philip was partying on a hillside when he accidentally fell to his death. Among books and records, Philip left a poem typed in Courier on thick, cream, letter-sized paper. Come catch me little child And put me in a jar . . . In Moth Hour, Anne Kennedy returns to the death of her brother and the world he inhabited. She grapples with the rebellious world of her brother and his friends in the 1970s; with grief and loss; with the arch of time." (Adapted from Catalogue)
Read a review of Anne Kennedy's Moth Hour here.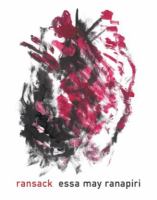 ransack / ranapiri, essa may
"In ransack, essa may ranapiri addresses the difficulty of assembling and understanding a fractured, unwieldy self through an inherited language – a language whose assumptions and expectations make it inadequate for such a task. These poems seek richer, less hierarchical sets of words to describe ways of being. This immersive collection is about discovering, articulating, and defending – to oneself and to others – what it means to exist outside of the western gender binary, as takatapui." (Adapted from Catalogue)
Read a review of essa may ranapiri's ransack here.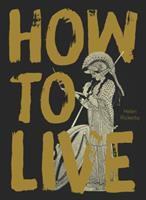 How to Live / Rickerby, Helen
"A new poetry collection that takes readers among 'the unsilent women', from Hipparchia to J. K. Rowling. 'Women who speak have always been monstrous. That twisty sphinx, those tempting sirens; better plug your ears with wax, boys.' Where are the female philosophers? Why are women silenced? Who can tell us how to live? In her fourth collection of poetry, Helen Rickerby takes readers on a journey into women's writing, a quest for philosophical answers, and an investigation of poetic form." (Adapted from Catalogue)
Read a review of Helen Rickerby's How to Live here.
Because a Woman's Heart is Like a Needle at the Bottom of the Ocean / Wilson, Sugar Magnolia
"This is a first collection from a significant new voice in New Zealand poetry. Through fun and gore, love and monsters, Sugar Magnolia Wilson's riveting first collection takes readers inside a world where past and present, fiction and fact, author and subject collide. Playful and yet not so sunny, these poems invite you in with extravagant and surprising imagery, only to reveal the uneasy, Frankenstein world within." (Catalogue)
Read a review of Sugar Magnolia Wilson's Because a Woman's Heart is Like a Needle at the Bottom of the Ocean here.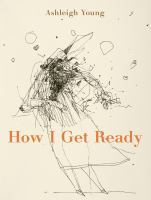 How I Get Ready / Young, Ashleigh
"In her new poetry collection How I Get Ready, Ashleigh Young fails to learn to drive, vanishes from the fossil record, and finally finishes writing a book." (Catalogue)
Read a review of Ashleigh Young's How I Get Ready here.
Craven / Arthur, Jane
"Craven is an exceptional debut: Jane Arthur delights, unnerves and challenges in poems that circle both the everyday and the ineffable – piano practice, past lives, being forced onto dancefloors. This is a smart and disarming collection that traces the ever-changing forms of light and dark in our lives, and how our eyes adjust, despite ourselves, as we go along." (Catalogue)
Listen to a review of Jane Arthur's Craven here.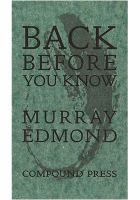 Back Before You Know / Edmond, Murray
Read a review of Murray Edmond's Back Before You Know here.
Listening In / Edmeades, Lynley
"In this original second collection, Lynley Edmeades turns her attention to ideas of sound, listening and speech. Listening In is full of the verbal play and linguistic experimentation that characterised her first collection, but it also shows the poet pushing the form into new territories. Her poems show, often sardonically, how language can be undermined: linguistic registers are rife with uncertainties, ambiguities and accidental comedy." (Adapted from Catalogue)
Read a review of Lynley Edmeades' Listening In here.
Lay Studies / Toussaint, Steven
"In Lay Studies, Steven Toussaint conducts an impressive range of lyric inventions, pitching his poems to that precarious interval between love and rage. With great skill and compassion, he depicts scenes of domestic life in his adopted home of New Zealand, a transient year of religious and artistic soul-searching in the United Kingdom, and a growing sense of dislocation from his native United States in the Trump era." (Adapted from Catalogue)
Read a review of Steven Toussaint's Lay Studies here.