2019 has been a year of big changes for us here at Wellington City Libraries. Our first library in the CBD network following Central's closure opened up in Manners Street in June and it's been all a-go. The team here at Arapaki Manners Library thought the best way to reflect on our crazy year would be to get excited and set some goals for 2020.
We've asked our team to share some of their New Year's resolutions and highlight their go-to resources in our collection that will help them make their 2020 dreams come true! Maybe you have some resolutions in mind already or maybe you can take some inspiration from the team.
Will:

"My resolution for the new year is to learn more about our history prior to the 1950's – as a history student, it's pretty imperative! Specifically, I want to engage more with the history of our colonisation and with how that history is being represented today. With that in mind, my 2020 resolutions book is Tina Ngata's crucial work critiquing Tuia 250, 
Kia Mau: Resisting Colonial Fictions.
In it, she analyses the government's decision to 'commemorate' the 'encounter' that was the arrival of Captain Cook on these shores, exposing perpetuated falsehoods around our history and encouraging all of us to commit to the ongoing work of coming to terms with colonisation – both in our history, and in our present."
Kia mau : resisting colonial fictions / Ngata, Tina
"This book is a compilation of essays written by Tina Ngata about New Zealand's TUIA250 Commemorations of James Cook's voyages to New Zealand and the Pacific. She discusses Cook's voyage as a military deployment, the influence of the Doctrine of Discovery, the specific spots of Cook's crimes in NZ, the participation of Māori in the commemorations and the inappropriateness of a settler government centring the story of invasion and colonisation." (Adapted from Catalogue)
Joseph:
"2020 is destined to be my year of textures. Despite issuing this book previously, and it sitting unopened in my staff-room locker, this year I am knuckling down and escalating my dreams of becoming embroiled in embroidery. Flowers, bees, paisley & patterns!"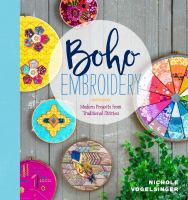 Boho embroidery : modern projects from traditional stitches / Vogelsinger, Nichole
"Hello, embroidery. Meet textile art. Let's talk about the time when embroidery and textile art met… they formed a unique pairing of modern, chic design using traditional methods. Author Nichole Vogelsinger introduced these two mediums to each other, creating an entirely new way to play with needle, thread and fabric." (Catalogue)
Tessa:
"In 2020 my resolution is to eat more vegetarian and vegan meals. I know that reducing my intake of dairy and meat is a positive way to help reduce carbon emissions, and while i'm not ready to completely commit to becoming fully vegetarian or vegan, I do want to start thinking of meat as a sometimes food rather than the main event at every dinner. One quick search through the cookbooks at Arapaki and I've found piles of delicious, colourful vegetarian and vegan recipes to try throughout the year, as excellent sign that this might be a resolution that I can actually stick to!"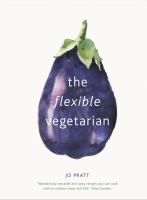 The flexible vegetarian / Pratt, Jo
"Whether you're an occasional meat-eater, a vegetarian who needs to cook for meat-eaters, or even a dedicated veggie, you'll find this book filled with delicious and practical flexitarian recipes for every lifestyle." (Catalogue)
Jo:
"My 2020 resolution is simple – pat more dogs. This is a beautiful book which has trapped many a librarian at Arapaki – whenever it gets returned it always manages to linger in our workroom longer than strictly necessary. 'From a Labrador that likes opera to a kleptomaniac miniature groodle, and a loveable one eyed Jack Russel to a farting bulldog…' What's not to love?"
The year of the dogs / Musi, Vincent J
"As a National Geographic photographer, Vince Musi travelled the world to photograph lions, tigers and bears. All that changed when he decided to open a hometown studio to photograph dogs. His stunning portraits are matched with witty 'dogographies' and a comic blend of Vince's own personal stories. Now, for the first time, The Year of the Dogs brings together this eccentric cast of characters in one volume, doggone guaranteed to put a smile on the face of anyone who loves animals." (Adapted from Catalogue)
Petra:
"2020 will be the year I travel the world, experiencing different cultures, customs, and perspectives through books. I want to make my way through the library's wide and varied collection of translated fiction, starting in Japan. I am particularly intrigued by Hiro Arikawa's novel, The Travelling Cat Chronicles.
Who knows where my armchair travels will take me next?
Wherever it is, I hope there are more cats."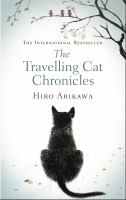 The travelling cat chronicles / Arikawa, Hiro
"With simple yet descriptive prose, this novel gives voice to Nana the cat and his owner, Satoru, as they take to the road on a journey with no other purpose than to visit three of Satoru's longtime friends. Or so Nana is led to believe . . . With his crooked tail–a sign of good fortune–and adventurous spirit, Nana is the perfect companion for the man who took him in as a stray. And as they travel in a silver van across Japan, with its ever-changing scenery and seasons, they will learn the true meaning of courage and gratitude, of loyalty and love." (Catalogue)
Moshi Moshi / Yoshimoto, Banana
"In Moshi-Moshi, Yoshie's much-loved musician father has died in a suicide pact with an unknown woman. It is only when Yoshie and her mother move to Shimo-kitazawa, a traditional Tokyo neighborhood of narrow streets, quirky shops, and friendly residents that they can finally start to put their painful past behind them. With the lightness of touch and surreal detachment that are the hallmarks of her writing, Banana Yoshimoto turns a potential tragedy into a poignant coming-of-age ghost story and a life-affirming homage to the healing powers of community, food, and family." (Adapted from Catalogue)
Gus:
"For Christmas, my mum's partner bought the whole family a ukelele each. I'm a music fan, but I've never had any real aspiration to learn how to play music. Now that I've had an instrument thrust upon me, I've decided to make my New Year's resolution to learn to play the ukelele and to have at least three songs down perfectly by the end of the year. So far i'm only up to the first two notes of Somewhere Over the Rainbow, but hey, it's a start!"
Learn to play the ukulele : a simple and fun guide for complete beginners / Plant, Bill
"This book will teach you basic playing techniques for the ukulele. No prior musical experience is assumed. You will learn how to hold the instrument, position the hands, strumming techniques, basic chords and beyond. Music theory is included, but the emphasis is on getting up to speed and on with the fun of playing quickly." (Catalogue)
Amelia:
I te tau 2020, kei te pīrangi au ki whakapai i tāku reo Māori. In 2018 and 2019 I took a few Māori classes but, of course, with learning a language lots of practise is key and sometimes life can get in the way. My goal for 2020 is to continue my reo journey and improve my ability to read, write, and speak our indigenous language.
Māori made easy : for everyday learners of the Māori language. Workbook/Kete 1 / Morrison, Scotty
"Fun, user-friendly and relevant to modern readers, Scotty Morrison's Maori Made Easy workbook series is the ultimate resource for anyone wanting to learn the basics of the Maori language. By committing just 30 minutes a day for 30 weeks, learners will adopt the language easily and as best suits their busy lives." (Adapted from Catalogue)
Te anuhe tino hiakai / Carle, Eric
"With the same beautiful illustrations and dye cut pages as the original book, the te reo Maori translation retains the humour and quirky character of the little caterpillar and simplicity of the story." (Catalogue)